Books → Artist Monographs : 255 items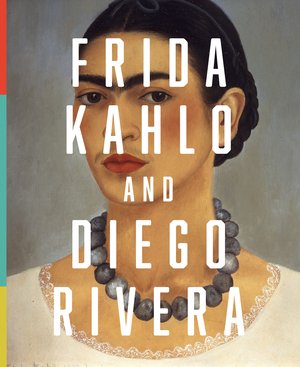 Frida Kahlo and Diego Rivera : From the Jacques and Natasha Gelman Collection
Exhibition Catalogue
written by Nicholas Chambers
Art Gallery of NSW | ISBN 9781741741230
Paperback – 92 pages
$5.00
Usually ships within 2–11 business days.
Originally $24.95 now $14.95
_________________________________
Leading twentieth-century Mexican artists Frida Kahlo and Diego Rivera were internationally acclaimed in their lifetime, and their art and lives have continued to provoke and captivate audiences.
The works of Kahlo and Rivera demonstrate their fierce independence and the uniqueness of their artistic visions. Rivera's art projected outwards, often on a vast scale, and was concerned with the construction of a national identity in post-revolutionary Mexico; Kahlo's art turned inwards and represented Mexicanidad through an exploration of the artist's own identity. Kahlo's poor health, compounded by a tragic trolley-bus accident in her teens, informs much of her work. Beyond their art, the lives of Kahlo and Rivera were socially and politically active and their union often volatile.
This publication presents the pair in a 'dialogue'. It includes an introduction to their art and lives as well as an essay by Diego on Frida's art written in 1943 and an essay written by Frida on Diego's art written in 1949. Each essay is followed by their artworks including outstanding selfportrait paintings and drawings by Frida Kahlo, and major examples of Diego Rivera's canvas paintings.
Selected photographs by figures such as Edward Weston, Lola Alvarez Bravo and Frida's father, Guillermo Kahlo, provide insights into the artists' worlds and their intriguing relationship.
A timeline captures the key events in their lives.
_________________________________
Published in conjunction with the exhibition at the Art Gallery of New South Wales
25 June – 9 October 2016
Artists:
Dimensions:
18.0cm wide
22.0cm high

Similar items