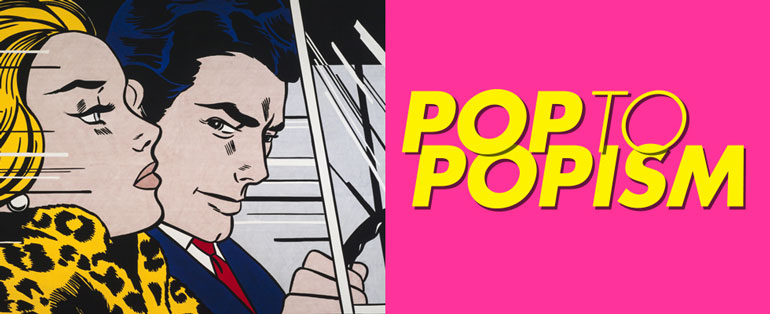 This online education kit for K-12 students accompanies the exhibition Pop to popism.
For 7-12 students, it provides text from the exhibition brochure and a focus work for each of the main themes, along with issues for discussion. They might also like to try our Pop Profiler interactive online tool.
For K-6 students, it reproduces the children's labels from the exhibition. For further activities for young visitors, see the children's trail.
Audio guides
You can rent an Acoustiguide audio handset for $4 each for our exhibition Pop to popism.
Children's (K-6) and adults (7-12) versions available.
Specify type and number in the Any Other Information section of the booking form.
Related