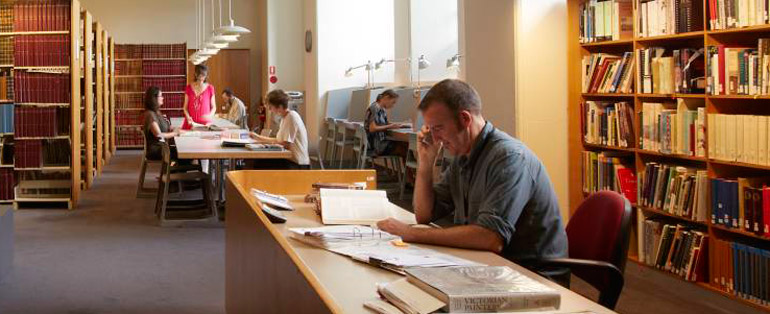 Edmund and Joanna Capon Research Library
One of the most outstanding collections of fine art publications, rare books and manuscripts in Australia
The library's catalogue reflect the Gallery's artwork collection areas, with an emphasis on Australian and British art and in more recent years contemporary art, Asian art and photography.
Our ephemera files documenting Australian art and artists now comprise over three-quarters of a million items, beginning with early exhibition catalogues and pamphlets through to catalogues and reviews of current shows.
The library also holds extensive files on Australian art societies, competitions, prizes and art institutions as well as press clippings on the arts. It also houses the archives.
Temporary closure
Our research library and archive is relocating to a new purpose-built, expanded facility within the building, which means that the collections will be inaccessible for several months.
We apologise for this disruption to our service but look forward to assisting you in person and remotely in our new premises.
No reference enquiries by phone or online
From 7 November 2020 to 31 August 2021
No access to the library and archive
From 12 December 2020 to August 2021
In the meantime, see our research tools