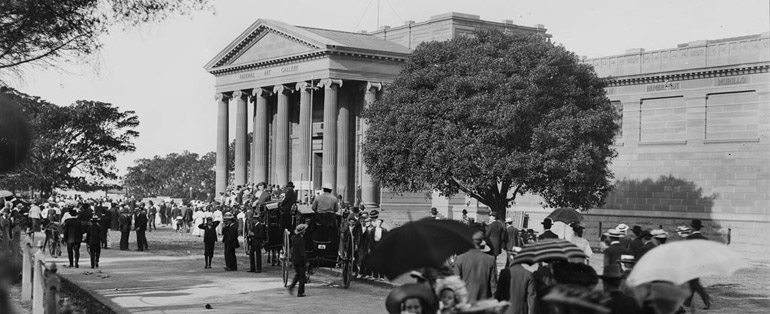 Crowds at the Gallery in 1906, Art Gallery of New South Wales archive
Archives at the Art Gallery of NSW
The Art Gallery of NSW was the first state gallery in the country to establish an archive and we are one of the few Australian institutions today collecting, preserving and making available for research primary material on Australian visual art.
Library and archive
Open to the public
Tuesday, Thursday, Friday 10am–4pm
Wednesday 10am–6.30pm
Saturday 12-4pm
No appointment necessary
Conditions apply to accessing archive
Physical access to the library and archive for those who cannot use the stairs can be arranged with prior notice (preferably one working day): tel 02 9225 1738. Visitors with disabilities may wish to contact the Gallery's access coordinator: tel 02 9225 1647.