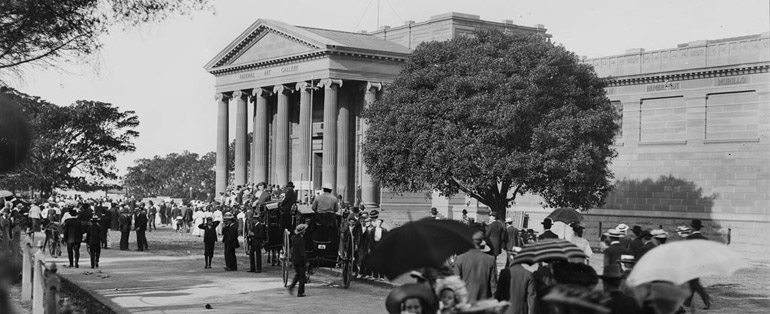 Crowds at the Gallery in 1906, Art Gallery of New South Wales archive
Archives at the Art Gallery of NSW
The Art Gallery of NSW was the first state gallery in the country to establish an archive and we are one of the few Australian institutions today collecting, preserving and making available for research primary material on Australian visual art.
Temporary closure
Our research library and archive is relocating to a new purpose-built, expanded facility within the building, which means that the collections will be inaccessible for several months.
We apologise for this disruption to our service but look forward to assisting you in person and remotely in our new premises.
No reference enquiries by phone or online
From 7 November 2020 to 31 August 2021
No access to the library and archive
From 12 December 2020 to August 2021
In the meantime, see our research tools