Sydney Film Festival 2018 at the Gallery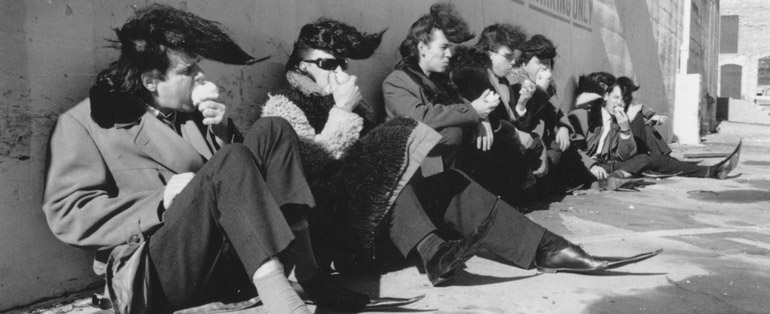 Still from Leningrad cowboys
The Art Gallery of NSW will host several screenings as part of the Sydney Film Festival 2018.
In addition to the nine films screening as part of the Essential Kaurismäki retrospective selected by David Stratton, Sydney Film Festival is presenting two special 35mm screenings at the Gallery.
Taiwanese film A brighter summer day is one of Edward Yang's greatest films, and has been restored beautifully on 35mm.
Crossing tracks is part of the festival's From little things big things grow retrospective of Screen Australia Indigenous Department's short film collections, and features films by Richard Frankland and Iven Sen. It will be followed by a talk featuring First Nation filmmakers and funders as they look back at the last 25 years.
$19.90 each
$17 concession
$13 youth (under 18)
$15.50 group 10+
$130 ten-film package
plus booking fee
Bookings essential
For all information and tickets:
Sydney Film Festival website
Tickets also available at the door if not sold out beforehand