Sidney Nolan centenary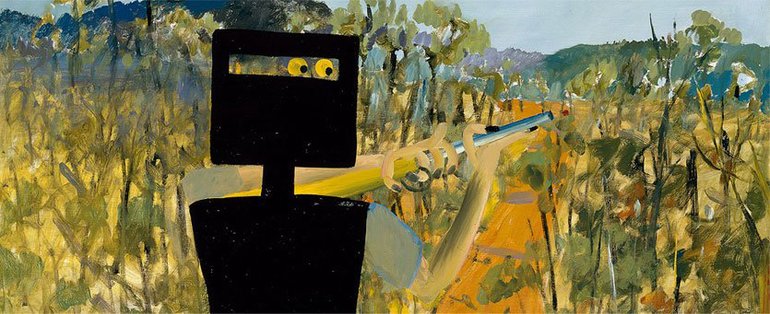 Sidney Nolan First-class marksman 1946 (detail), Art Gallery of New South Wales © The Trustees of the Sidney Nolan Trust/Bridgeman Art Library
Celebrating Nolan's unique place in Australian art
Sidney Nolan is one of Australia's most significant artists, whose work changed the course of modern art in this country. Best known for re-imagining the landscape through its histories and mythologies, his vast body of work includes his infamous series of paintings depicting stories of the bushranger Ned Kelly.
Nolan was born on 22 April 1917, and the Gallery invites you to celebrate the centenary of his birth. Along with a range of exciting events, we will present an extended display of Nolan's works, drawn from the Gallery's rich collection, in a dedicated room in the 20th-century Australian galleries.
Join us for a series of talks, lectures and workshops, presented throughout the year, to explore the artist's innovative practice and find out how he contributed one of the most distinct, complex and diverse artistic visions to Australian 20th-century art.
22 Apr – Nov 2017
Free admission
Related