Portraits at the Gallery 2014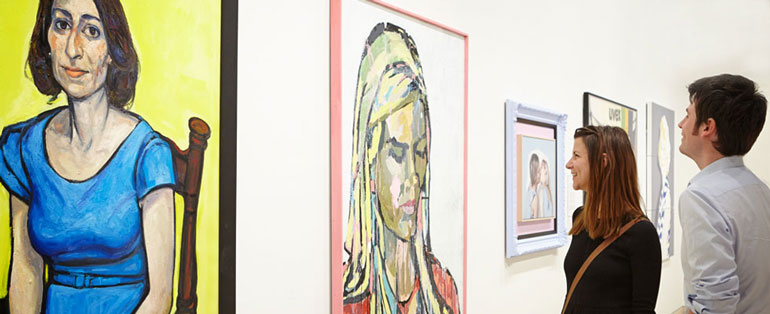 Archibald Prize 2014 exhibition with (left to right) Salvatore Zofrea Ms Gladys Berejiklian MP, Zoe Young Torah Bright, Sophia Hewson Artist kisses subject. All artworks © the artists
Every year, the Archibald Prize sees the Gallery flooded with portraits. This year you'll notice a number of other notable faces on our walls too – from 17th-century royals, courtesy of London's National Portrait Gallery, to spraypainted public figures by Australian artist Tony Garifalakis, to Brett Whiteley's acclaimed portraits at his former Surry Hills studio.
Bringing together these exhibitions and a host of diverse events, Portraits at the Gallery explores identity and personas, biography and individuality, to tell the stories behind great portraits. We think you'll agree – they're more than just a painted face.
Exhibitions
Events
Until 28 Sept 2014
Most of this program is free. Charges apply to some events and the Archibald Prize exhibition.
Related