NAIDOC Week 2014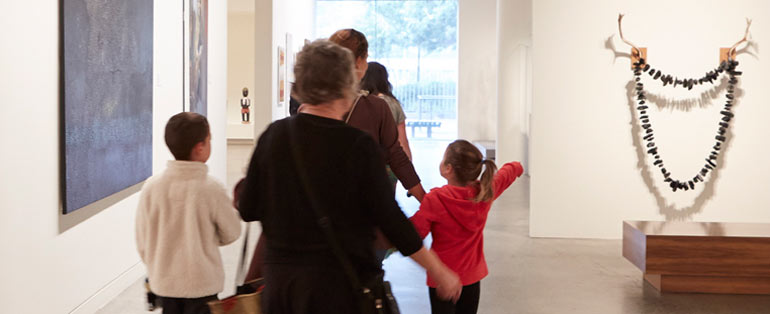 Yiribana Gallery of Aboriginal and Torres Strait Islander art, with Julie Gough's Dark Valley, Van Diemen's Land 2008 at right
Held each year in July, NAIDOC Week celebrates Aboriginal and Torres Strait Islander cultures and is an opportunity to recognise the contributions that Indigenous Australians make to our country and our society.
The theme for 2014 – Serving country: centenary and beyond – recognises and honours the contributions made by Indigenous servicemen and women.
This year at the Gallery you can enjoy talks, tours, workshops, music and performance, including a special Art After Hours on 9 July.
6 Jul – 13 Jul 2014
Free admission
Related