Modern and contemporary

at the Gallery 2015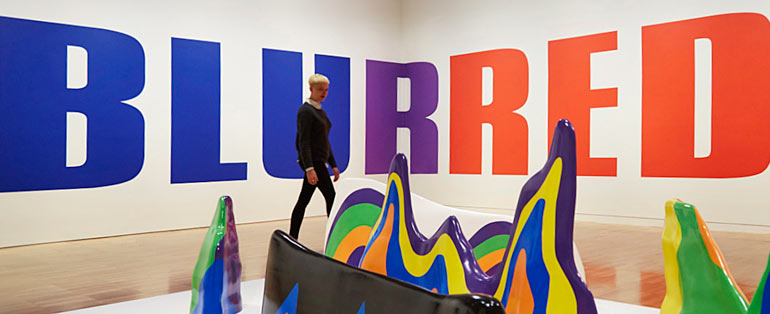 Kay Rosen BLURRED 2004 © the artist and Sol LeWitt Non-geometric form (splotch) #1-6 1999 (detail) © Estate of Sol LeWitt/ARS. Licensed by Viscopy, Sydney
From the modern master Henri Matisse through to contemporary protest art, the Art Gallery of NSW's collection of modern and contemporary art takes the spotlight this season.
Presenting vibrant exhibitions alongside a new space dedicated to recent acquisitions, the modern and contemporary floor of the Gallery offers new and thought-provoking views of this ever-growing collection.
See an entire floor of rich and various works from the 20th and 21st centuries, and explore fresh perspectives on what matters in art today.
Click on one of the exhibitions to find out more, including display dates.
Also on display