Mardi Gras meets Warhol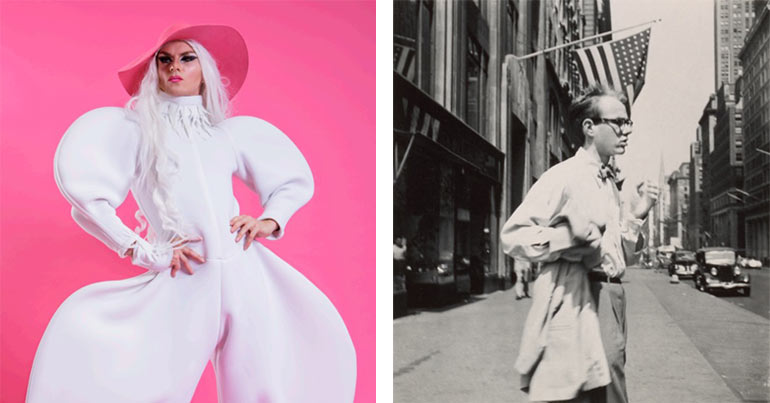 Left to right: James Welby (YUMMY); Philip Pearlstein Andy Warhol in New York City c1949, Philip Pearlstein papers, Archives of American Art, Smithsonian Institution
We're going queer!
The Art Gallery of NSW is partnering with the Sydney Gay & Lesbian Mardi Gras to celebrate the artistic legacy of Andy Warhol and queer artists everywhere in two events.
Queer Warhol
Book your ticket for this Queer Thinking symposium on Saturday 25 February 2017 with art historian Richard Meyer from Standford University and a panel of Australian artists.
More information
Queer Art After Hours
This edition of the Gallery's free Art After Hours program on Wednesday 1 March 2017 features a specially curated, star-studded queer lineup.
More information
The exhibition
Adman: Warhol before pop is the most comprehensive exhibition dedicated to Andy Warhol's early career in more than 25 years.
Exhibition tickets
Entry to the Gallery is free. Charges apply to visit Adman.
Adman tickets are dated and timed. You need to specify a date and time when booking.