Celebrating International Day of People with Disability 2017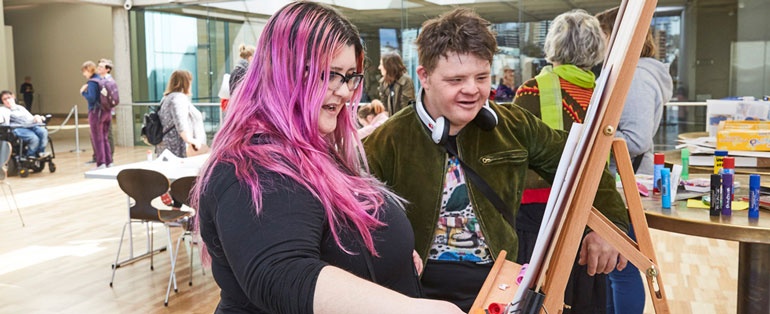 Artists M Sunflower and Digby Webster from the Front Up Emerge 2016 program leading an access workshop in August 2017
Join us at the Gallery for a series of events celebrating inclusion and diversity, and find out about our plans for further improving accessibility.
Our program in association with the International Day of People with Disability on 3 December 2017 includes artist talks and artist-led workshops and a special Art After Hours on Wednesday 29 November.
All events are free; some require bookings. For those inside the exhibition Rembrandt and the Dutch golden age: masterpieces from the Rijksmuseum, you'll need to buy an exhibition ticket.
Assisted access for individuals or groups with specific requirements can be requested.
See also
---
The Gallery has a new Disability Inclusion Action Plan. Find out more