Celebrating International Day for People with Disability 2012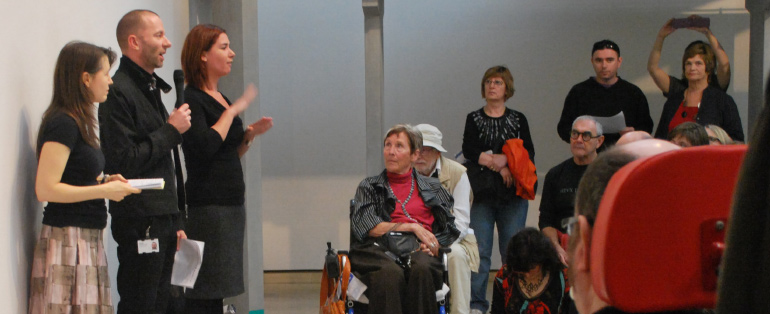 With a focus on Francis Bacon: five decades
Join us for a series of free events offering insights into Francis Bacon's work and life for people with disability, including audio-description tours, Auslan-interpreted talks and community access workshops.
Events are offered in the week of International Day for People with Disability which is on 3 December 2012 or are available for groups by arrangement.
In conjunction with the exhibition Francis Bacon: five decades
25 Nov – 6 Dec 2012
Free. Bookings required.
Bookings and enquiries:
02 9225 1740
All events meet at the Gallery's Information Desk, except Connecting Francis Bacon and Brett Whiteley, which is at the Brett Whiteley Studio, Surry Hills.