Corroboree at the Gallery 2014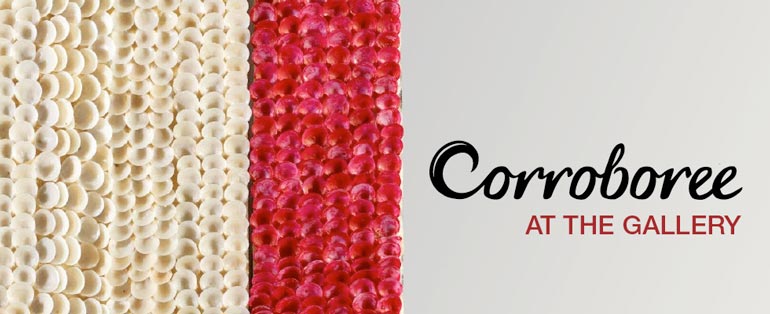 Lola Ryan Untitled bird (galah) 2000 (detail) © Estate of the artist
Come. Create. Celebrate.
The Art Gallery of NSW celebrates the diversity of contemporary Aboriginal and Torres Strait Islander art and culture with nine days of talks, tours, workshops, live music, food and art as part of Corroboree Sydney 2014.
Highlights of the festival at the Gallery include talks from artists Richard Bell, Esme Timbery, Ivy Pareroultja and Jonathan Jones as well as practical workshops. The daily tour of our collections with our own Indigenous Gallery educators will be followed by live music from a range of contemporary Indigenous musical artists in the cafe at lunchtime with the chance to sample the bushfood festival menu prepared by MorSul – Matt Moran and Peter Sullivan's restaurant and catering group.
A new exhibition of works from our collection, Our spirits lie in the water, will open in the Yiribana Gallery and our app for iPad, Indigenous: Art Gallery of NSW, will be updated with six new artists. There is also an opportunity to join our resident Festival Elder for 2014, the renowned artist Esme Timbery, for an intimate morning tea.
On Wednesday 26 November, Art After Hours, the Gallery's late-night program, celebrates Corroboree Sydney with an exciting lineup. Festival artistic director Hetti Perkins will be joined by 2014 Australian of the Year and AFL star Adam Goodes, southcoast artist Julie Freeman will share her knowledge of culture in a weaving workshop and contemporary pop group Pirra will rock the entrance court.
22 Nov – 30 Nov 2014
Free admission
Full program
More information
Related