Chinese New Year 2013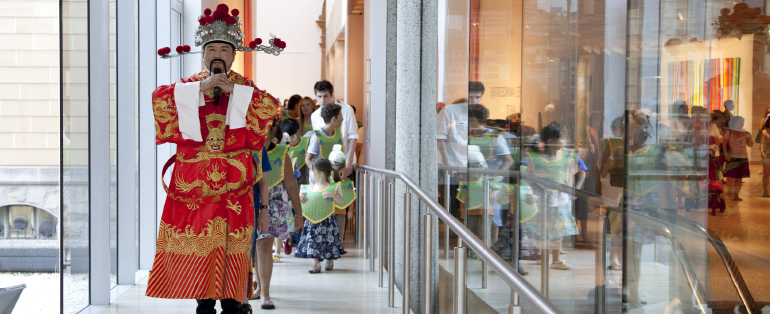 Chinese New Year 2012 at the Gallery, Year of the Dragon
Welcome the Year of the Snake at the Gallery.
Listen to the tales of intrigue behind China's most celebrated paintings. Watch ink painting brushtrokes used to create an old growth eucalypt forest. Follow a guide to discover good fortune, prosperity, happiness and longevity in an 'Auspicious symbols' tour.
Part of the City of Sydney 2013 Chinese New Year Festival.