Art & About opening night 2011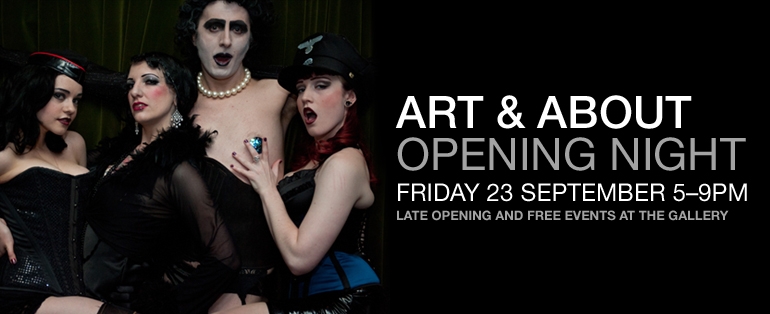 To celebrate the launch of Art & About Sydney 2011 and the exhibition The mad square, the Gallery invites you to step back for a night into the decadent world of Weimar Berlin, with performances, talks and films inspired by this explosive period of intense creativity which flourished amid chaos and revolution.
Be entertained by Greg Poppleton & Bakerlite Jazz and then be prepared for anything as Fringe festival darlings Anything Goes Cabaret present their risqué revue of dapper women, dashing men, crazed crooners and everything in between.
There will be a free What if workshop to get your creative juices flowing, plus a range of guided (de)tours of the exhibition, roving entertainment, two-for-one exhibition tickets and free entry to the members lounge for one night only.
Two-for-one tickets
For entry to The mad square 5–9pm, 23 Sep only.
Only available for tickets purchased from the Gallery ticketing desk after 5pm.