Judges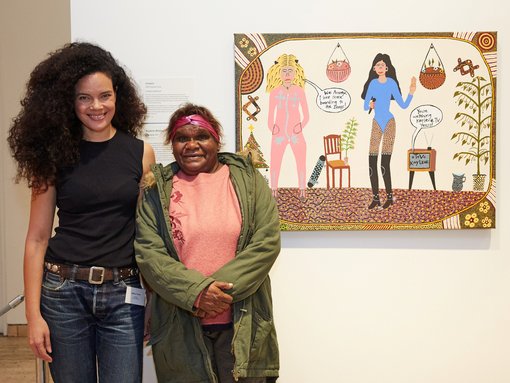 Each year the Art Gallery of NSW trustees invite a guest artist to judge this competition for the best subject painting, genre painting or mural project by an Australian artist.
Based on the original Sir John Sulman bequest, judging of the Sulman Prize should be 'by a professional painter not a member of the board of trustees of the [then] National Art Gallery [of New South Wales] and nominated for this purpose by the said trustees and preferably from another state', with input from 'an architect nominated by the Institute of Architects of NSW' in the case of mural works.
Over time, there have been changes to the way the prize was awarded, including a decision to alternate between subject/genre painting and murals from 1942 until the mid 1950s and a few occasions where the judge was not a professional painter.
List of judges
1936 Elioth Gruner and KM McConnell
1937 Thea Proctor and JLS Mansfield
1938 Norman Carter
1939 Leslie Wilkinson and Frank Medworth
1940 Fred Leist
1941 JD Moore and FC Fowell
1942 Douglas Dundas
1943 Russell Drysdale and JD Moore
1944 Douglas Dundas
1945 John Laurie and Russell Drysdale
1946 Hal Missingham
1947 Arthur Murch and Samuel Lipson
1948 Lyndon Dadswell
1949 Arthur Murch and HI Ashworth
1950 Will Ashton
1951 Walter Bunning and Tony Tuckson
1952 James Cook
1953 J Scarborough and EA Harvey
1954 John Passmore
1955 Roland Wakelin and Walter Bunning
1956 Douglas Dundas
1957 James Cook
1958 Frederick Towndrow and Frank Hinder
1959 Roland Wakelin
1960 Desiderius Orban
1961 Elaine Haxton and John Merewether
1962 Russell Drysdale
1963 John Henshaw
1964 Hal Missingham
1965 Douglas Watson
1966 Douglas Dundas
1967 Bernard Smith
1968 David Strachan
1969 Guy Warren
1970 Sali Herman
1971 Guy Warren
1972 John Olsen
1973 John Henshaw
1974 James Gleeson
1975 Elwyn Lynn
1976 James Gleeson
1977 Charles Blackman
1978 Peter Laverty
1979 Wallace Thornton
1980 James Fairfax
1981 Mervyn Horton
1982 Patrick McCaughey
1983 Lawrence Daws
1984 Arthur Boyd
1985 Ray Kidd
1986 Albert Tucker
1987 Margaret Olley
1988 John Olsen
1989 Kevin Connor
1990 Anne Thomson
1991/2 Jan Senbergs
1993 Imants Tillers
1994 Gareth Sansom
1995 Fred Cress
1996 Michael Johnson
1997 Judy Cassab
1998 Tim Storrier
1999 William Robinson
2000 John Firth-Smith
2001 Wendy Sharpe
2002 John Wolseley
2003 Alan Mitelman
2004 Aida Tomescu
2005 Mike Parr
2006 Janet Laurence
2007 Hossein Valamanesh
2008 Robert Owen
2009 Jon Cattapan
2010 Imants Tillers
2011 Richard Bell
2012 Susan Norrie
2013 Kate Beynon
2014 Jenny Watson
2015 Lindy Lee
2016 Judy Watson
2017 Tony Albert
2018 Angela Tiatia
2019 Fiona Lowry