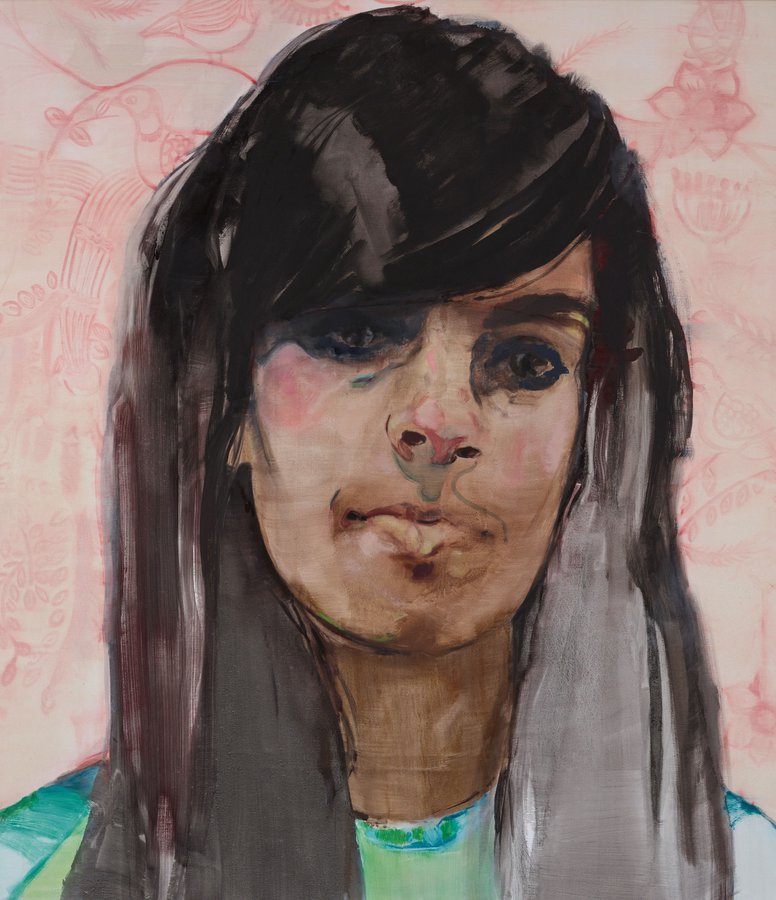 Fiona McMonagle
Sangeeta Sandrasegar
oil on linen
101 x 88.5 cm
Dr Sangeeta Sandrasegar is a Melbourne artist currently based in Germany. Born in Brisbane to Malaysian and Australian parents, she spent the first part of her life between both countries before settling in Melbourne where she studied at the Victorian College of the Arts. She has exhibited nationally and internationally since 2000.
'When I first began the process of choosing a sitter, I knew one thing: that I wanted to paint an inspiring, strong woman, also one that I connected with. It just so happened that one of my closest friends fitted the bill perfectly,' says Fiona McMonagle of her first Archibald portrait.
'Our close friendship has allowed me to be privy to her innermost thoughts and I believe this has given me the insight to paint her from the inside out, looking past her physical beauty and gentle nature to uncover her true strength and determination.
'On approaching this portrait, I wanted to capture all the complexities that make up Sangeeta's personality and directly confront the viewer as if to say: "Don't underestimate me". Her face is partly covered by her hair so as not to reveal too much and to suggest she is keeping just a bit to herself.'