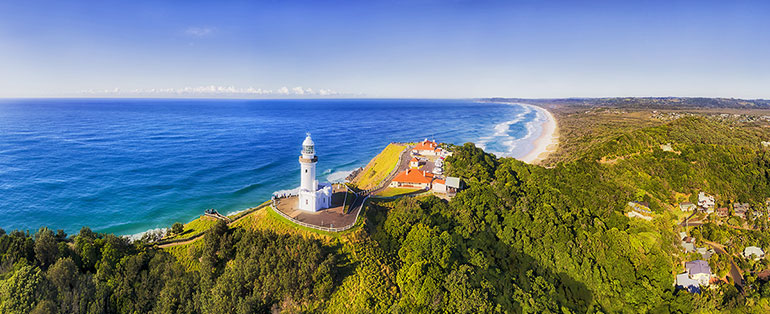 Luxury Draw 2021
We all deserve a luxury escape and a little indulgence during these unprecedented times. With this in mind, we have reshaped our annual Travel Draw fundraiser to bring you a range of exclusive and exciting prizes to win.
We are delighted to launch the new Luxury Draw which includes three enticing prize packages. The Luxury Draw is exclusive to Art Gallery Society of New South Wales members and helps put art on the walls of the Art Gallery of New South Wales.
The Gallery relies on the generosity of individuals to raise money for works of art through fundraising initiatives such as this.
Please treat yourself, friends and family to as many tickets as you can. Our promise to you is that every dollar raised from ticket purchases goes towards acquiring artworks for the collection.
Good luck and thank you for being a Gallery member.
---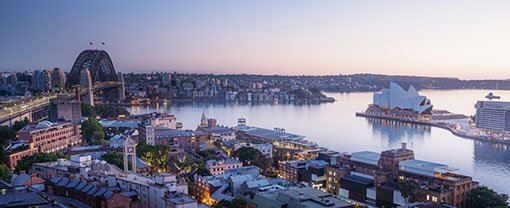 1st prize: Luxury escapes
This year's first prize package will take you on luxurious getaways. Relax and unwind with the following wonderful domestic travel prizes.
The lucky prize winner will go on an Art Escape and have an enriching experience guided by knowledgeable art experts courtesy of our travel partners Renaissance Tours. In 2021, you can choose from a range of unique and exciting Art Escapes, including a tour of the galleries and artist studios of the NSW Southern Highlands, historic homes and gardens in the Macedon Ranges, art spaces of Brisbane, private art collections of Western Australia and more.
Also enjoy exclusive accommodation packages, including two nights in the premier opera suite with club lounge access, breakfast and evening canapes at the Four Seasons Sydney; three nights in a rainforest luxe suite with breakfast, a bottle of Louis Roederer champagne, a chef's treat and $150 dining credit at Byron at Byron, a Crystalbrook Collection Resort; two nights in a luxury suite with breakfast and $150 dining credit for Rick Steins at Bannisters Port Stephens; two nights in a beachfront villa with breakfast and $200 dinner voucher at Kim's Beachfront Retreat, Toowoon Bay; and two nights in a diplomatic suite with breakfast and $200 dining credit at the Hyatt Hotel Canberra.
Plus, receive a transactional account with an opening balance of AUD $1,000 to spend, courtesy of our sponsor Arab Bank Australia.
Prize value $18,935
---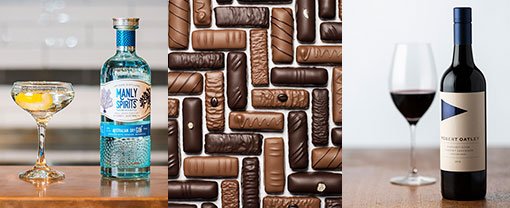 2nd prize: Connoisseur
Indulge in some of the finest wines, spirits and chocolates with our Connoisseur prize package.
The Robert Oatley Signature Series draws on a remarkable portfolio of vineyards nurtured by the winemaking talent of Larry Cherubino. Receive a mini-cellar of 12 bottles each of the 2018 Robert Oatley Signature Series Margaret River Chardonnay and the 2018 Robert Oatley Signature Series Margaret River Cabernet Sauvignon.
Experience Manly Spirits Co. range of locally produced Australian craft spirits using foraged marine and native botanicals. You will be spoilt for choice with a bottle of their Australian Dry Gin, Terra Firma Botanical Vodka, Zesty Limoncello and Lilly Pilly Pink Gin.
Enjoy two bottles of Taittinger Brut Reserve NV Champagne from one of the oldest Champagne houses producing wines of great elegance and finesse.
Haigh's Chocolates is Australia's oldest family owned chocolate maker. Haigh's have been making chocolate in Adelaide since 1915 and are committed to the art of premium chocolate making. This $150 chocolate hamper is filled to the brim with a selection of the finest milk and dark chocolates.
Prize value $1,151
---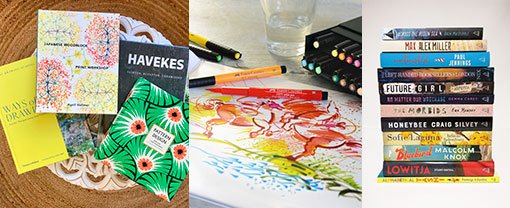 3rd prize: Creativity
Our Creativity prize package will unleash your artistic side and delve into arts and culture.
Delight in an assortment of beautifully crafted art-making products from our sponsor Faber-Castell Australia. Receive a set of 36 Polychromos Artists' colour pencils, a boxed set of 24 Pitt Artist Pens, Castell 9000 Graphite Design Set, a set of 24 Albrecht Dűrer Magnus Watercolour Pencils and a Jumbo Graphite Pencil set.
Read, learn and discover with a collection of 12 books from Allen & Unwin – perfect for the whole family to enjoy. This book pack includes the latest reads from award-winning authors Garth Nix, Sofie Laguna, Malcolm Knox, Paul Jennings, Alex Miller plus the highly anticipated new novel from Craig Silvey.
Expand your knowledge of the art world with a selection of stunning books courtesy of the Gallery Shop. You can enjoy reading and displaying these books in your home, titles include Japanese Woodblock Print Workshop, Pattern Design, Ways of Drawing and Gerard Havekes: Painter, Sculpture, Ceramicist.
Prize value $1,040
---
Terms and conditions
Tickets for the Art Gallery Society of NSW Luxury Draw 2021 are only available to current members of the Art Gallery Society of New South Wales at the time of the draw. Art Gallery Society councillors, employees and their families are not permitted to enter. Entries close 5pm, Friday 2 April 2021. The winners will be publicly announced on Wednesday 21 April 2021. Winners will be notified by telephone and email/post and details published in Look magazine. No. of tickets to be sold: 40,000. Promoter: Ron Ramsey – Executive Director, Art Gallery Society of New South Wales, Art Gallery Road, The Domain, Sydney NSW 2000. All prizes, certificates and/or vouchers provided by prize sponsors and donors are subject to individual sponsor and donor terms and conditions and are non-refundable, non-transferable and nor redeemable for cash or other goods or services.
---
The Art Gallery Society of NSW recognises the generous support of our members and prize sponsors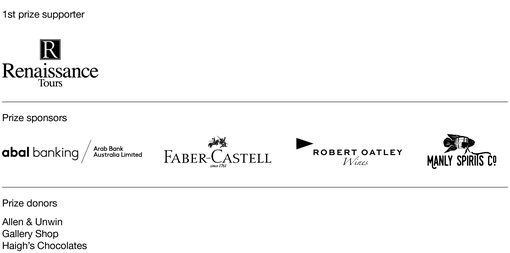 Tickets
$7 each | 5 for $30 | 10 for $50 | 20 for $80 | 35 for $120
Tel 02 9225 1878
(Monday-Sunday 10am–4pm)
In person at the members lounge
Entries close 5pm, Friday 2 April 2021
Winners will be announced Wednesday 21 April 2021
---