Your donation can make all the difference
Being a member and making a donation is a wonderful way to support the Gallery's collections, exhibitions and programs.
One of the most important contributions our members make is by helping to purchase artworks for the Gallery's collection. In our 68-plus years we've provided funds for more than 240 works of art.
Every dollar counts, all donations of $2 or more are fully tax-deductible. Donations of $200 or more entitle you to be part of the Collection Circle Acquisition Program.
Help us acquire Tempe Manning's Self portrait 1939
The Art Gallery Society of NSW invites you to support the acquisition of a rediscovered Archibald Prize classic for the Art Gallery of NSW collection.
Tempe Manning's stunning self portrait was a finalist in the 1939 Archibald Prize and is one of the highlights of Archie 100: A Century of the Archibald Prize exhibition display at the Gallery from Saturday 5 June to 26 September 2021.
Help us preserve the history of the Archibald Prize for the public and build the Gallery's collection. Donate today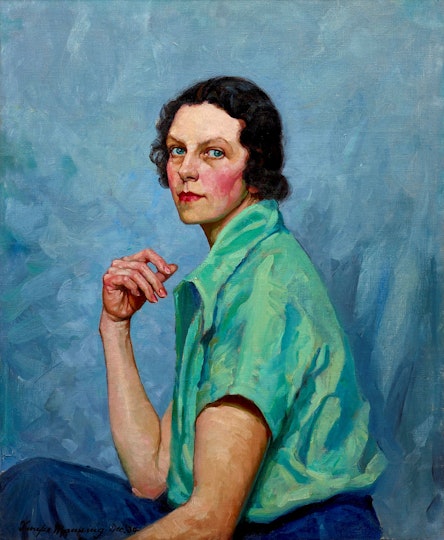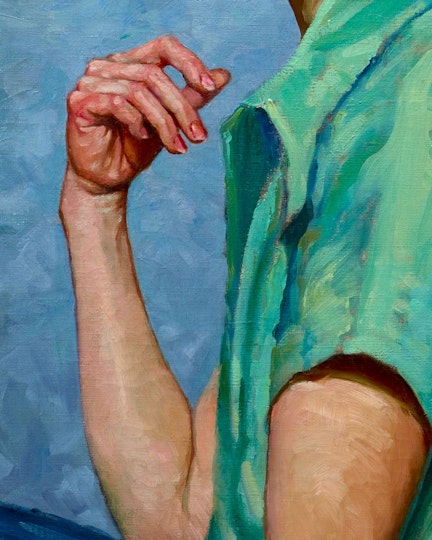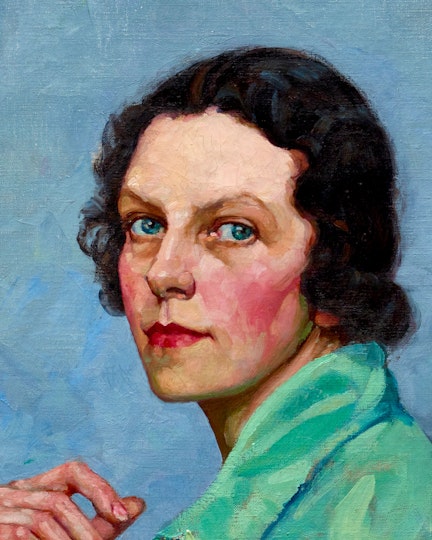 More about Tempe Manning

Research into the 100-year history of the Archibald Prize reveals Tempe Manning's Self portrait 1939 to be one of the most compelling self-portraits by an artist from this period and, as an image of a confident independent woman artist in the mid-20th century, it has special significance.

This painting will join the Gallery's small but high-quality group of early and mid-20th century self-portraits by women artists, including Margaret Preston's Self portrait 1930 and Nora Heysen's Self portrait 1932, both usually on display.

Tempe Manning (1896-1960)

Tempe Manning's place in Sydney's early modern milieu is significant. In 1912 she travelled to Europe and studied in Paris, and then went onto study with Antonio Dattilo-Rubbo upon her return to Australia, seeing her move away from academism to experimentation in colour painting by 1916. Manning returned to her birthplace, Bowral, by the early 1920s and remained there until her death in 1960, primarily undertaking portrait commissions while occasionally painting nearby rural landscapes. Her style evolved from the flickering paint work and small scale of her early modernist paintings, to the sophisticated modernist realism of this striking self-portrait. Several of Manning's portraits and landscape paintings were exhibited at the Gallery in Archibald and Wynne Prize exhibitions between the 1920s and 50s.
Collection Circle Acquisition Program
You can play an important role in the Gallery's growth, by contributing to the Collection Circle, with a tax-deductible donation of $200 or more in addition to your annual membership fee.
As a contributor to the Collection Circle you'll be invited to exclusive unveilings of new acquisitions at the Gallery.