World art tours
Travel with friends
If you're planning on travelling overseas, a tour with the Art Gallery Society of NSW will ensure you have a memorable and meaningful experience in the company of like-minded travellers. It also means you're helping us buy art, as funds raised from tours go towards the Gallery's collection.
We have a wide range of world art tours to diverse destinations. Individual tour itineraries have been carefully designed to include the most fascinating and important art historical, archaeological and architectural sites.
The Society's tour leaders are chosen for their adventurous spirit, their knowledge, experience, ability to communicate and to manage groups. In many countries local guides are essential, and the Society has a very good network of international guides who share their intimate knowledge of complex cultural, political and religious sensitivities.
---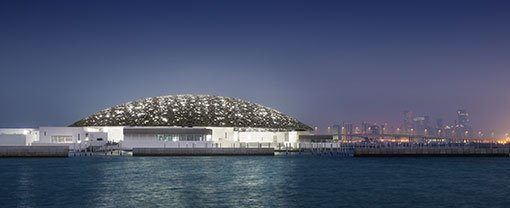 11–20 November 2018
New art spaces of the Arabian Peninsula
Abu Dhabi Art Fair, Doha, Dubai and Sharjah
With Mikala Tai
From $8,500 pp plus airfares
Discover the nascent art scene of the Arabian Gulf and explore world-class collections, both public and private, in three of the region's most dynamic cities – Doha, Abu Dhabi and Dubai.
In Doha, visit the Qatar Museum of Islamic Art, one of Arabia's most impressive architectural structures, housing the world's largest collection of Islamic Art. Continue to Abu Dhabi for special VIP access to the exciting Abu Dhabi Art Fair, where over 50 galleries from Europe, Asia, North America and the Middle East present innovative modern art through a variety of exhibitions and special events. Explore the newly-opened Louvre Abu Dhabi, exhibiting ancient and contemporary works from around the world. Travel to nearby Dubai and the historic town of Sharjah, which has become known as the cultural capital of the United Arab Emirates.
More information and itinerary on Renaissance Tours website
---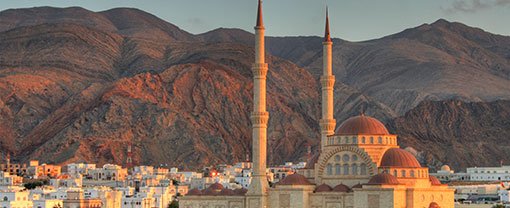 16 October – 2 November 2018
The frankincense route
Zanzibar and Oman
With Julian Droogan
From $13,750 pp plus airfares
The Sultanate of Oman in the Persian Gulf presents an extraordinary kaleidoscope of natural and man-made beauty: deserts, mountains and beaches on the one hand; striking architecture, vivid textiles, intricate woodwork, jewellery and pottery on the other. This peaceful nation has been one of the major centres of Islamic culture for hundreds of years.
The Sultanate's 300-year rule over Zanzibar has left its indelible mark on this Indian Ocean island also, not least in the exotic mix of Islamic and Swahili influences most notable in the island's so-called Stone Town. Winding alleys lead between bustling bazaars, ancient mosques and grand houses with their brass-studded carved doorways. Zanzibar is unique in every respect, from its cuisine to its fruit and spices, furniture styles, fabrics and gorgeous hand-crafted artefacts.
More information and itinerary on Renaissance Tours website
---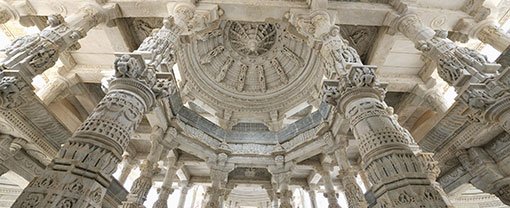 13–28 October 2018
Palaces, pleasure-domes and gardens
Mumbai, Rajasthan, Agra and Delhi
With Claudia Hyles
From $11,950 pp plus airfares
Join us for a passage through India as we explore the country's gracious temples, spacious gardens, bustling markets and magnificent palaces.
Discover the treasures of the subcontinent in the museums of Mumbai, and immerse yourself in the nation's finest modern and contemporary art in public and private galleries. Wander through the verdant gardens of Udaipur, and bask in the rosy hue of Jaipur, Rajasthan's 'Pink City'. Admire Agra, where the formal gardens of Mehtab Bagh gaze wistfully across the river to the Taj Mahal. Revel in the glories of Delhi, where 17th-century palaces contrast with a lively 21st-century city.
More information and itinerary on Renaissance Tours website
---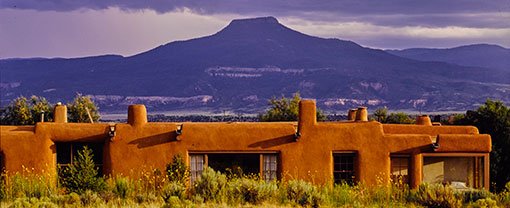 10–22 October 2018
Deep in the art of Texas
Dallas, Fort Worth, Houston and Santa Fe (New Mexico)
With Ron Ramsey
From $12,500 pp plus airfares
In the heartland of America's southwest, in the bustling cities of Dallas, Fort Worth, Houston and Santa Fe, lie some of the world's greatest collections of modern and contemporary art, sculpture and design.
Visit Dallas and Fort Worth, where extraordinary acts of generosity and philanthropy have endowed the cities with collections ranging from ancient to contemporary art from Asia, Africa and Europe. Even the museum buildings themselves are remarkable artistic creations by architects such as Renzo Piano, Louis Kahn and Tadao Ando. Travel to Houston, home to a wealth of museum collections spanning pre-Colombian and modern American art, traditional art and Cubism, sculpture and decorative arts and design. Conclude in Santa Fe, where the Georgia O'Keeffe Museum houses the world's largest collection of this great American artist's work.
More information and itinerary on Renaissance Tours website
---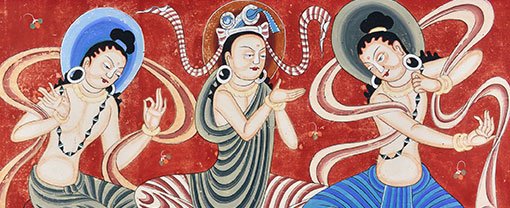 7–30 October 2018
Journey along the Silk Road
Xi'an to Kashgar
With Joyce Morgan
From $12,750 pp plus airfares
Follow the 2000-year-old Silk Road through the ancient cities, Buddhist monasteries and bustling bazaars of western China which still throng with traders from across Asia.
From Xi'an, China's ancient capital where the Chinese Empire was born, travel west to the monasteries of 'Little Tibet' in Xiahe. Continue to the desert oasis of Dunhuang and the Mogao Caves adorned with 1500-year-old Buddhist statutes and frescoes. Travel onward to Ürümqi and Turpan in the lands of the Uyghur Muslims, and end in the city of Kashgar, the great Silk Road crossroads and gateway to Central Asia.
More information and itinerary on Renaissance Tours website
---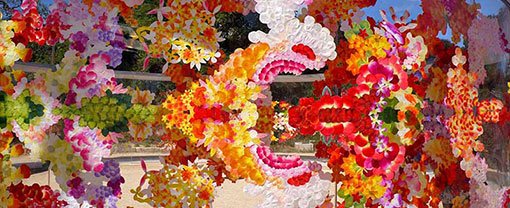 7–16 October 2018
More than meets the eye
Contemporary art, architecture and design in Japan
With Kathryn Hunyor
From $11,850 pp plus airfares
Join renowned Japanese art curator and presenter Kathryn Hunyor for an insider's journey to the great cultural metropolis of Tokyo and Japan's famous Setouchi 'art islands'.
Traditional yet futuristic, timeless yet fast-moving, Japan has developed a bold and unique aesthetic in contemporary art, architecture and design that permeates all aspects of everyday life. The aesthetic adventure begins with 'the-city-as-museum', exploring Tokyo's extraordinary new architectural masterpieces, art museums, design spaces and commercial urban complexes. Continue to the extraordinary 'art islands'of Naoshima, Teshima and Inujima, where Japan's artistic culture brims with a new confidence, and creating some of the most exciting and authentic contemporary Japanese art experiences.
Afterwards, enjoy an optional post-tour extension to Kyoto, awash with palaces, temples and gardens.
More information on Renaissance Tours website
---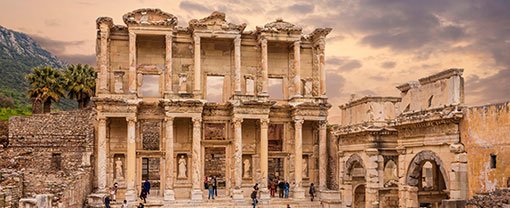 5–19 October 2018
Cyprus, Rhodes and Ancient Ionia
Paphos, Kyrenia, Lindos and Ephesus
With Judy Roberts
From $8750 pp plus airfares
In the homeland of Apollo, Artemis, Aphrodite and Athena explore the temples, monasteries and churches of Cyprus, Rhodes and the coast of Asia Minor.
For 3500 years, merchants have traded the rich copper and gemstones of the islands of Cyprus and Rhodes for the doughty timber of the eastern Mediterranean mainland. Join Judy Roberts to visit the edifices they raised in their wake – magnificent shrines like the Sanctuary of Apollo on Cyprus and the Temple of Lindian Athena on Rhodes, and the mighty city of Ephesus.
Visit distinctive Northern Cyprus, and in Southern Cyprus explore ornate painted churches which once served the Knights of St John and the Knights Templar.
More information and itinerary on Renaissance Tours website
---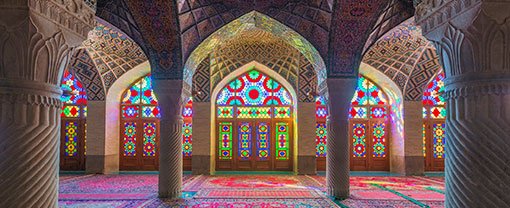 25 September – 8 October 2018
Persian paradox
From ancient Persepolis to modern Iran
With Christopher Allen
From $9,950 pp plus airfares
From Tehran in the north to Isfahan and Yazd in the centre and Shiraz in the south, explore the extraordinary historical, archaeological and cultural legacy of ancient Persia in modern Iran.
Few countries can boast such an illustrious past as Iran, encompassing the glory of Persepolis, the beauty of Shiraz and the magnificence of Isfahan. However, today's Iran also presents a paradox with the latest fashions, Western education, shopping malls and the private lives of many citizens seemingly at odds with the tenets of the 1979 Revolution.
Join Christopher Allen, classical scholar and art critic of The Australian, for an in-depth journey through this fascinating country, from its ancient past to its fast-changing present and future.
More information and itinerary on Renaissance Tours website
---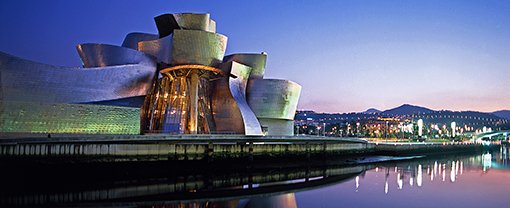 21 September – 6 October 2018
Iberian mosaic
Portugal, Galicia and the Basque Country
With Brian Ladd
From $10,250 pp plus airfares
From the rugged Atlantic coast of Portugal to the shores of Spain's Bay of Biscay, embark on a journey across the western and northern part of the Iberian Peninsula.
Discover the proud traditions of Lisbon, whose churches and museums display the opulence of an empire which once stretched from Brazil to Macau. Take a sip of Porto, Portugal's most important regional city and the origin of its most famous export – port wine. Join the faithful who tread the Camino de Santiago to the 1200-year-old pilgrimage site of Santiago de Compostela. Explore Bilbao, heart of the Basque Country, whose distinctive culture adds another glittering tile to the mosaic that is Iberia.
More information and itinerary on Renaissance Tours website
---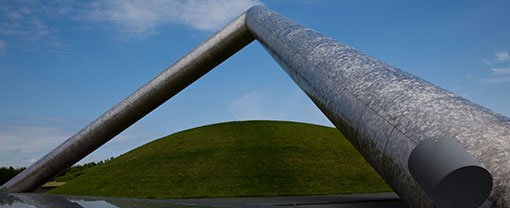 4–18 September 2018
Hidden art spaces of northern Japan
From Tokyo to Sapporo
With John McBride AM
From $12,750 pp plus airfares
Discover some of the intricacies of art in northern Japan, where traditional culture rubs shoulders with sleek modernity.
Explore Hokkaido, Japan's most northerly and sparsely populated island, and home to the Ainu, whose artwork is inspired by their volcanic surroundings. Visit outdoor sculpture parks around Sapporo where works of bronze, stone and concrete are in dialogue with their natural environment. In Honshu, Japan's largest and most densely populated island, wander through the Echigo Tsumari Art Fields, where sculptures are exhibited in fields, houses and abandoned buildings under the satoyama philosophy of integrating man and nature. Explore the modern metropolis of Tokyo, where traditional and contemporary art sit side-by-side at the heart of Japanese culture.
More information and itinerary on Renaissance Tours website
---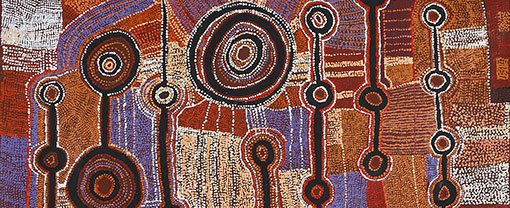 9–14 August 2018
Darwin Aboriginal Art Fair
With Wally Caruana
From $4050 pp plus airfares
Travel to the world's largest exhibition of Indigenous Australian art in Darwin, and experience the riches of Indigenous rock art in Kakadu National Park.
The Darwin Aboriginal Art Fair gathers together the works of more than 50 Indigenous art centres and over 2000 rising and established Indigenous artists from across the continent. The artworks exhibited range from canvas paintings to didgeridoos, sculpture, bark paintings, prints and fibre art, and cover a wealth of styles reflecting the distinct traditions of different tribal groups across Australia. Coinciding with the fair is the National Aboriginal and Torres Strait Islander Art Awards, recognising the best of the year's Indigenous art. After four days in Darwin, travel to Kakadu National Park, where rock art from up to 20,000 years ago represents the very beginning of Australian art.
More information and itinerary on Renaissance Tours website
---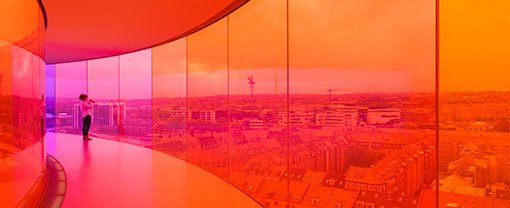 16–31 July 2018
Art, architecture and design in Scandinavia
Denmark and Norway, with post-tour to Iceland
With Rosamund Bartlett
From $13,950 pp plus airfares
Simplicity, elegance and egalitarianism. These are the hallmarks of Scandinavia's fusion of sleek modernism and artistic tradition that has given the world many of its art, architecture and design icons of the 20th and 21st centuries.
Begin in Copenhagen, the thriving heart of Danish modernist design and functionalist architecture which also boasts a wealth of traditional and contemporary art museums. Travel across the countryside of central Zealand to the Jutland peninsula to visit Århus, a centre for art and interior design, and Ålborg, home of the Jørn Utzon Centre honouring the architect of the Sydney Opera House. Explore Oslo, home of famous Expressionist artist Edvard Munch, where traditional Norwegian vernacular architecture now meets functionalism and a renewed Aesthetics movement. Continue to beautiful Balestrand, whose mountains and fjords inspired many 20th century landscape painters. Conclude in Bergen, the fjord city where Hanseatic architecture meets modern Scandinavian street art.
More information and itinerary on Renaissance Tours website
---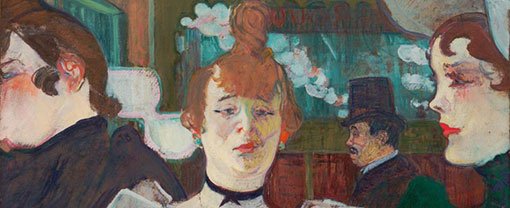 14–18 June 2018
Masterworks from MoMA in Melbourne
With Brian Ladd
From $2950 pp plus airfares
Experience some of the world's greatest works of modern art direct from New York's famed Museum of Modern Art, together with visits to the distinctive galleries of Melbourne's Yarra Valley and Mornington Peninsula.
In an international exclusive, in 2018 the National Gallery of Victoria will display an unmissable collection of masterpieces from MoMA, including works by Paul Cézanne, Henri Matisse, Marcel Duchamp, Salvador Dalí, Edward Hopper, Andy Warhol, Jackson Pollock, Mark Rothko, Jeff Koons, Pablo Picasso and Vincent van Gogh. Also spend a day at Heide Museum of Modern Art and TarraWarra Museum in the picturesque Yarra Valley, and journey to the Mornington Peninsula's McClelland Sculpture Park and renowned Regional Art Gallery.
More information and itinerary on Renaissance Tours website
---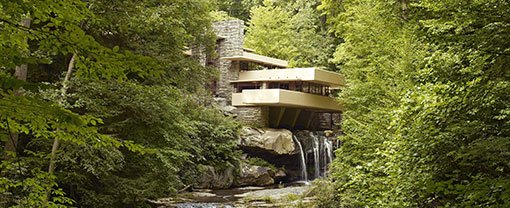 21 June – 5 July 2018
Modern art and architecture in America
Chicago, Pittsburgh, Philadelphia and New York
With Jaime Tsai
From $12,950 pp plus airfares
Visit Chicago, Pittsburgh, Philadelphia and New York, where 20th-century American modernism produced art and architecture that shaped the world.
As the 19th century passed into history, America refashioned itself from a wild frontier into an industrial and artistic powerhouse in its growing cities. In Chicago, explore some of the great works of American modernist painting at the Art Institute and visit homes designed by Frank Lloyd Wright and Mies van der Rohe. In Pittsburgh, discover how pop revolutionised modern art with a visit to the Andy Warhol Museum, and visit the extensive collection of the Barnes Museum in Philadelphia. In New York, enjoy a private tour of the Museum of Modern Art and take the rare opportunity to visit Dia:Beacon, which houses a unique collection of American minimalism and land art.
More information and itinerary on Renaissance Tours website
---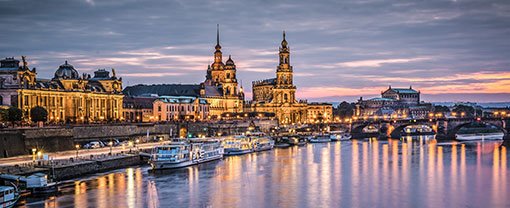 11–25 June 2018
The Elbe art and music cruise
From Berlin to Prague, plus Hamburg and Vienna
With Christopher Lawrence, Liz Gibson and Thomas Abbott
From $9950 pp plus airfares
From the north of Germany to the heart of Bohemia, the Elbe River and its tributaries link the great cultural centres of Hamburg, Berlin, Dresden and Prague.
In the company of classical music broadcaster Christopher Lawrence, the Art Gallery Society of New South Wales' Liz Gibson and Berlin-based art expert Thomas Abbott, discover the art treasures and musical riches of these magnificent cities as you gently cruise the river aboard the M/S Elbe Princesse.
By day immerse yourself in some of the world's greatest art collections, discover smaller hidden gems such as Potsdam, Magdeburg, Wittenberg and Litomerice and marvel at the natural beauty of 'Saxon Switzerland'. In the evenings, enjoy performances in the new Berlin State Opera and experience a night at Dresden's Semper Opera and concerts by the likes of the Berlin Philharmonic, Dresden Philharmonic and the Czech Philharmonic orchestras.
Extend your journey with an optional extension to Vienna, the city of art and music, which in 2018 will host special exhibitions devoted to Viennese modernism.
More information and itinerary on Renaissance Tours website
---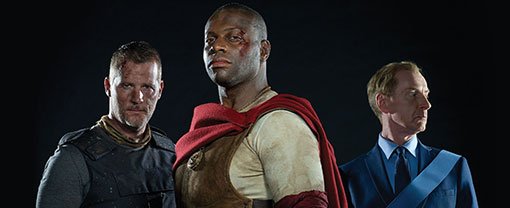 8–18 June 2018
Behind the scenery
Theatre, art and music in Canada
With Jonathan Biggins
From $8750 pp plus airfares
Join actor, writer and director Jonathan Biggins for a feast of theatre, music, ballet and art including a week at Canada's two internationally-recognised theatre festivals – the Shaw Festival and the Stratford Festival. In Canada's cultural capital of Toronto, enjoy a performance by the Toronto Symphony Orchestra and innovative contemporary ballet by the National Ballet of Canada, and visit the nation's foremost art galleries and museums. Then travel to the charming towns of Niagara-on-the-Lake and Stratford in Southern Ontario to revel in a wealth of Canadian and international theatre at the Shaw and Stratford festivals, the cultural highlight of the Canadian summer.
Take advantage of an optional pre-tour starting in Vancouver and then crossing the Canadian Rockies on board the famous Rocky Mountaineer train to Banff and Lake Louise.
More information and itinerary on Renaissance Tours website
---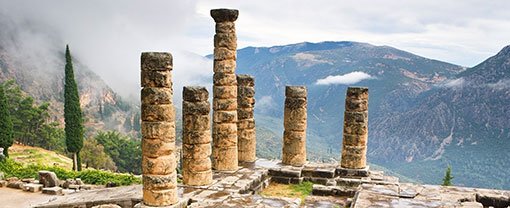 23 May – 7 June 2018
The golden ages of Greece (CANCELLED)
Crete, Corinth, Olympia, Delphi and Athens
With Judy Roberts
From $9850 pp plus airfares
Explore the very birthplace of Western culture, tracing its rise from the island of Crete to the Peloponnese, Phocis and Athens. Visit the Minoan palace complex of Knossos, where Theseus slew the mythical Minotaur, discover Olympia, where Greeks came together to compete in the Olympic Games, and wander the wealthy ancient city of Corinth. Seek out the Oracle at Delphi before arriving in Athens, where Greek culture reached its zenith on the magnificent Acropolis.
This tour has been cancelled, please contact Renaissance Tours for any enquiries.
---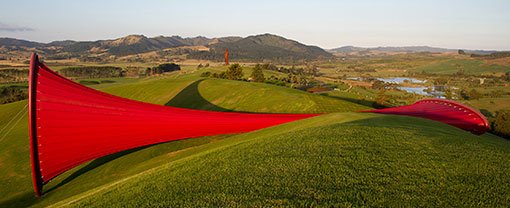 22–26 May 2018
Auckland Art Fair 2018
With Ron Ramsey
From approx $3750 pp plus airfares
Travel to the dynamic biennial Auckland Art Fair, exhibiting works from across New Zealand and the broader Pacific Rim; wander through the sculptures of Gibbs Farm; and visit the captivating Colin McCahon House Museum in Titirangi.
Spend time at a VIP preview of the 2018 Auckland Art Fair, and explore works of painting, photography, printmaking, video and sculpture from contemporary New Zealand artists, as well as artists from Australia, South East Asia and across the Pacific. Visit the Colin McCahon House Museum, where the natural beauty of Titirangi was the inspiration for the artist's distinctive modernist landscape and nature paintings before an opera, ballet or symphonic performance in the evening.
Travel to Gibbs Farm, a sculpture park where large-scale works by the likes of Anish Kapoor, Richard Serra and Andy Goldsworthy are set against the background of the vast Kaipara Harbour, and explore the treasures of the Auckland Art Gallery
More information and itinerary on Renaissance Tours website
---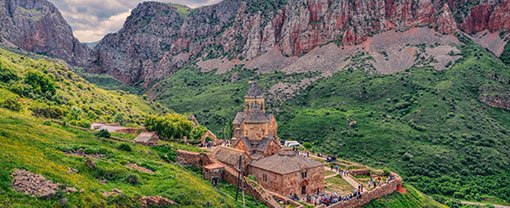 18 May – 5 June 2018
A road less travelled
Armenia, Georgia and Azerbaijan
With Liz Gibson
From $9750 pp plus airfares
Discover where Europe and Asia meet, and explore the spectacular landscapes of three distinct nations – Armenia, Georgia and Azerbaijan.
Set between the Black and Caspian Seas, and surrounded by the old empires of Russia, Persia and Turkey, the peoples of the Caucasus have developed proud, independent traditions of their own, with a rich and complex mix of religion, language and art that has fired the imagination of travellers for centuries. Discover the ancient Byzantine monasteries and churches of Armenia, wander through the golden treasures in the galleries and museums of Georgia, and explore the old palaces, mosques, and markets in Azerbaijan. Enjoy the fascinating blend of ancient tradition and contemporary cosmopolitan life in today's three capital cities of Yerevan, Tbilisi and Baku.
More information and itinerary on Renaissance Tours website
---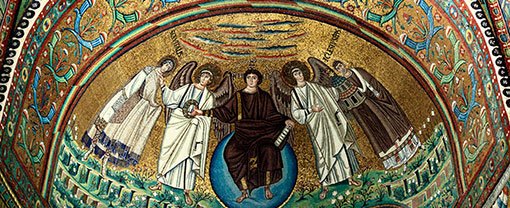 24 April – 6 May 2018
The riches of Eastern Italy
Padua, Ravenna, Bologna and Urbino
With Lorraine Kypiotis
From $9750 pp plus airfares
Explore Padua, Ravenna, Bologna and beyond as Eastern Italy reveals its Byzantine and Renaissance treasures.
Discover Padua, a city whose 14th-century Scrovegni Chapel contains a masterful series of frescos by Giotto, and Ferrara, which is still surrounded by more than nine kilometres of original Mediæval walls. In Ravenna, last capital of the Western Roman Empire, admire the Byzantine mosaics of the Basilica di San Vitale. Continue to Urbino, where the 15th-century palace of Duke Federico III da Montefeltro houses one of the world's greatest collections of Renaissance art, and travel via the ancient micro-state of San Marino to red-roofed Bologna, home of the oldest university in the world and the largest Gothic church ever constructed.
Click the link for information
Latest tours
Short breaks
More information
To find out more about any of the tours or to register to receive one of the upcoming itineraries once they are available, contact
Renaissance Tours
Tel 1300 727 095
info@renaissancetours.com.au
Related talks
Join John McBride as he considers the art spaces of Northern Japan and Olivia Meehan maps the ancient city of Kyoto. Find out more
Accompany Jane Hutcheon as she takes you on an exotic journey exploring the Oman and Zanzibar. Find out more
Join contemporary Asian art specialist Mikala Tai to explore the vibrant new art scene of the Arabian Peninsula. Find out more