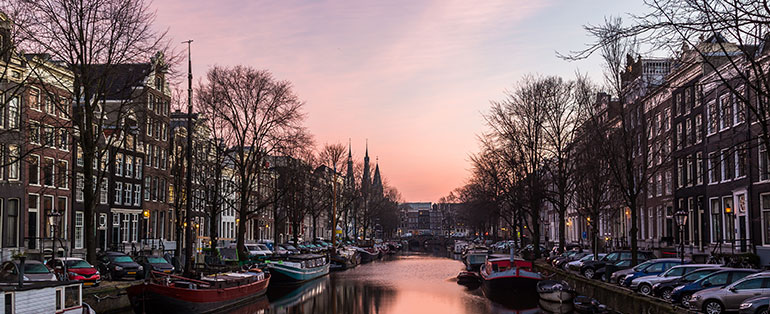 Travel draw 2018
Congratulations to all the winners of this year's travel draw!
We would like to thank everyone who participated in making this regular highlight of Gallery membership such a great success.
The winning ticket numbers are:
1st Prize (19445) J Robilliard ∙ 2nd Prize (18275) C Pack & G Pack ∙ 3rd Prize (32920) G Richardson & G Sands ∙ 4th Prize (26052) E Hammond & G Hammond ∙ 5th Prize (8526) A Karpin ∙ 6th Prize (9242) J Bowles ∙ 7th Prize (20626) N Wass ∙ 8th Prize (28663) S Treeby, S Dunne, O Dunne & G Dunne ∙ 9th Prize (6116) D Flynn & J Flynn ∙ 10th Prize (28456) B Morris & L Morris.
---
The annual travel draw is exclusive to members of the Art Gallery Society of NSW. It offers great prizes in recognition of members' commitment to the Art Gallery of NSW, and above all, it helps put art on the Gallery's walls.
We rely on the generosity of individuals to raise money for works of art through fundraising initiatives such as this.
We hope you appreciate the ten luxury prizes worth over $90,000. Please treat yourself, friends and family to as many draw tickets as you can manage. Our promise to you is that we will ensure every dollar raised from each ticket purchased goes towards helping the Gallery to acquire works for the collection.
Good luck and thank you for being a member and supporting the Gallery.
---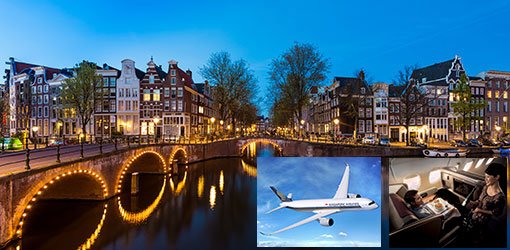 1st prize: European holiday
One lucky winner and their companion will travel Singapore Airlines business class to Amsterdam return. Amsterdam, home of the Rijksmuseum, was the launch destination for Singapore Airlines' new Airbus A350-900 aircraft in May last year, which now operates daily services between Singapore and the Dutch capital. Singapore Airlines is the official airline partner for the Art Gallery of NSW summer 2017–18 exhibition Rembrandt and the Dutch golden age: masterpieces from the Rijksmuseum.
Enjoy a special Amsterdam art package including three nights accommodation including breakfast for two; an Amsterdam Museum Card for two providing complimentary access to 42 museums including the Rijksmuseum, Rembrandt House Museum and the Van Gogh Museum; and a 75-minute city orientation canal cruise for two, courtesy of our travel partners Renaissance Tours.
Receive a transactional account with an opening balance of AUD$1000 to spend while on your travels, courtesy of our sponsor Arab Bank Australia.
Prize value $25,318
---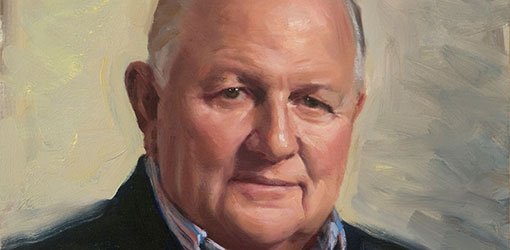 2nd prize: Portrait
Artist Paul Newton offers one of our most popular prizes – one lucky winner has the opportunity to have a private portrait sitting for an oil paint portrait sketch.
A distinguished Australian artist, Newton has works in the collections of the National Portrait Gallery and Parliament House, Canberra. His portrait sitters have included singer Kylie Minogue, writer Bryce Courtenay, radio broadcaster Alan Jones AO, rugby legend David Campese, former governor general Sir William Deane AC KBE, former prime minister Bob Hawke AC and former ABC chairman Donald McDonald AC.
Newton has been a finalist in the Archibald Prize 12 times, winning the People's Choice award and Packing Room Prize (twice). He has also twice won first place in the Portrait Society of America's International Portrait Competition.
Prize value $34,000
---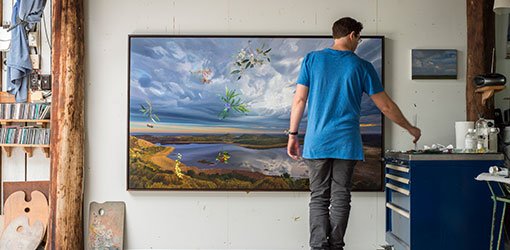 3rd prize: Artisan
Vivid Tours International presents a weekend of art and relaxation in the Byron Bay hinterland. This weekend art retreat package for two people includes two days of guided oil painting tuition by award-winning Australian landscape painter Hobie Porter, two-nights accommodation, and daily breakfast and lunch.
Contact Sheet is a creative space that teaches, develops and mentors photographers of all levels. Choose from a one-on-one photography development mentorship program or to attend a photographic workshop with a group of up to nine friends.
Get creative with a Billy Blue College of Design three-day Adobe Publishing Suite course for two. Billy Blue's studio sessions ignite fresh thinking with short courses covering all areas of design.
Learn how to speak, read and write French with a course for two at the Alliance Française de Sydney, the most renowned French centre in Sydney.
Enjoy writing with a beautifully crafted Graf von Faber-Castell Intuition fountain pen and an elegant glass ink bottle made in Germany with the highest quality pigments, thanks to our sponsor Faber-Castell Australia
Paint either indoors or en plein air with an Eckersley's Art & Craft prize pack, including a Winsor & Newton Bristol aluminium sketching easel, Series 7 kolinsky sable brush set and professional watercolour collection set
Prize value $12,163
---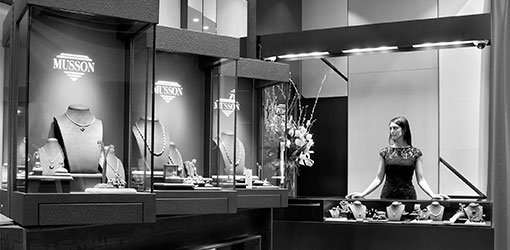 4th prize: Fashion
Musson Jewellers offer the ultimate day of indulgence, including $2500 to spend at the Musson boutique in Sydney's Queen Victoria Building during an exclusive design consultation with Olivar Musson. Enjoy luxury car transfers to their boutique then indulge in a high tea for two at The Tea Room QVB.
Bausele is the Australian watch brand with a Swiss heart. The ChronoS series is a highly functional and stylish timepiece with bold black and red face, and two interchangeable wrist straps.
Design your own handbag with Mon Purse. Receive a $600 voucher to spend online or in-store and choose from a wide range of quality leather handbags personalised with your very own monogram.
Be pampered with a $500 voucher to spend with one of Australia's foremost leaders in hair and beauty, Joh Bailey.
Wear a masterpiece of Australian modernism over your shoulders with a soft modal cashmere scarf that beautifully reproduces Grace Cossington Smith's 1927 painting Arums growing, courtesy of the Gallery Shop.
Make a bold statement with a painterly resin pendant by Elk and a leather wallet from their collection that will keep you organised for any occasion.
Prize value $5584
---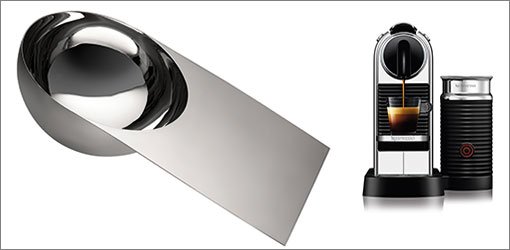 5th prize: Elegant home
Christofle, the world's leading silversmith, is a manufacturer of fine silver flatware and home accessories in France. The NEST centrepiece designed by Stephen Parmentier looks stunning on a kitchen bench.
With an iconic design and premium finish, the Nespresso CitiZ&milk machine in chrome can make all your favourite coffee recipes, such as a latte, piccolo, cappuccino or macchiato.
Dinosaur Designs is one of Australia's leading design stores. Select from an extensive range of unique homewares and jewellery with a $300 gift voucher.
Choose from the Colour and Design 101 or the Styling 101 workshops for two people at the International School of Colour and Design (iscd).
Prize value $4099
---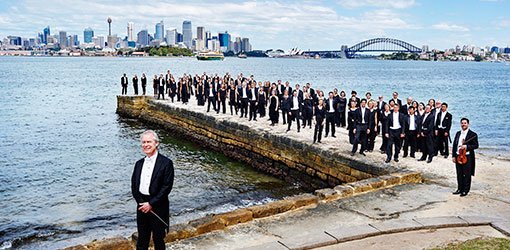 6th prize: Entertainment
Delight in six inspirational evening concerts by the Sydney Symphony Orchestra with the APT Masters pack for two at the Sydney Opera House in 2018.
Enjoy a wide range of international and local films with a Palace Cinemas ticket book of 15 double passes. Plus, receive a double pass to the 2018 Spanish Film Festival.
Experience some of Australia's best theatre with a five-play subscription for two to the 2018 season at the Belvoir.
Savour the beautiful sounds of the Sydney Chamber Choir with a 2018 subscription for two.
Uber has your transport covered with a $250 credit to use on travel. Uber is a smartphone app that connects riders with drivers with the touch of a button.
Prize value $3044
---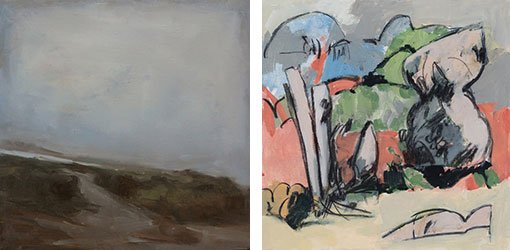 7th prize: Art collection
Beach path, dusk II is a 2016 painting by Marie Mansfield, who has been a finalist in a number of art prizes including the Archibald Prize, Portia Geach Memorial Award and the Doug Moran National Portrait Prize amongst others. She has a Bachelor of Design in Visual Communication and studied painting at the Julian Ashton Art School winning a scholarship in 2011.
Candy coloured afternoon is a 2017 work by Charmaine Pike, who has just returned from China where she travelled as the recipient of the Nock Art Foundation HK/China residency. She was also chosen for the Enid Ng Artists Residency in Paris 2013 and selected as a finalist in the Adelaide Perry Prize for Drawing in 2010, the Mosman Art Prize in 2013 and the Paddington Art Prize in 2015 and 2016. Charmaine is represented by Defiance Gallery.
Design and create your own piece of art with a workshop for two with the Tom Bass Sculpture Studio School.
Prize value $2450
---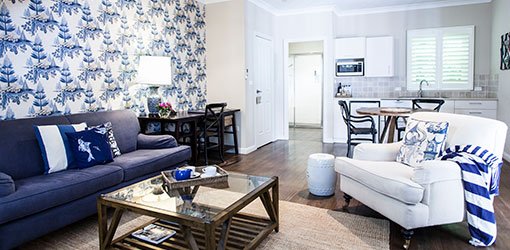 8th prize: Luxury escapes
Experience style and comfort at Bells at Killcare boutique hotel, restaurant and spa – a luxury coastal retreat, only a 90-minute drive north of Sydney. Enjoy two nights in a charming cottage including breakfast for two and a degustation dinner.
Enjoy a night in a classic room with breakfast for two at the five-star, heritage-listed Sofitel Sydney Wentworth, located in the heart of Sydney and only a stone's throw from the Art Gallery of NSW.
Prize value $1900
---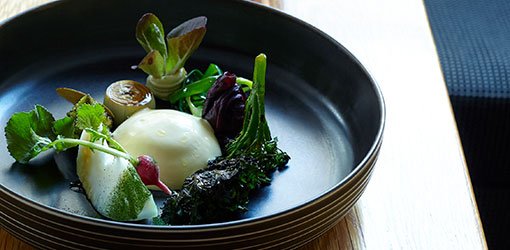 9th prize: Fine dining
Indulge with a $250 voucher for lunch for two at CHISWICK at the Gallery, run by leading Australian chef and restaurateur Matt Moran. Also receive six tickets to your choice of exhibitions at the Art Gallery of NSW.
Enjoy lunch or dinner at three-starred restaurant The Bridge Room with a $250 voucher. Chef Ross Lusted's menu continually evolves, influenced by his travels throughout Asia and Europe, with many dishes prepared over binchotan charcoal.
Revel in the art on the walls as you dine at Lucio's Italian Restaurant with a $250 voucher. Lucio's has a reputation for exceptional Italian food, as well magnificent Australian art, and has received numerous awards and accolades.
Delight in a luxurious afternoon tea for two people at Gunners Barracks. Enjoy a set selection of sweet and savoury pastries, finger sandwiches, petit fours, scones with preserve and cream, tea or coffee and a glass of Australian sparkling wine.
Prize value $1020
---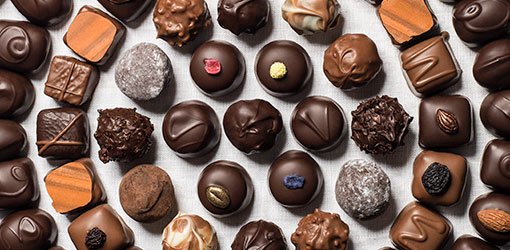 10th prize: Indulgence
Allen & Unwin have your reading list sorted with an amazing collection of 16 titles, including Matt Haig's How to stop time, Matthew Weiner's Heather, the totality, Rosamund Young's The secret life of cows, Sofie Laguna's The choke, Michelle de Kretser's The life to come, Minette Walters' The last hours and Alex Miller's The passage of love.
Enjoy a case of the 2014 Taylors TWP Bordeaux blend, a mix of cabernet sauvignon, merlot, malbec and cabernet franc grapes, courtesy of our sponsors Taylors Wines.
Haigh's Chocolates is Australia's oldest family-owned chocolate maker. This $150 chocolate hamper is filled to the brim with a selection of the finest milk and dark chocolates.
Prize value $799
---
Terms and conditions
Tickets for the Art Gallery Society of NSW Travel Draw 2018 are only available to current members of the Art Gallery Society of NSW at the time of the draw. Art Gallery Society councillors, employees and their families are not permitted to enter. Entries close midnight, Friday 9 March 2018. The draw will be managed by the Society's auditors and will take place at the Art Gallery of New South Wales at 2pm on Thursday 22 March 2018. The winners will be publically announced at the Art Gallery of New South Wales at 6.15pm, Wednesday 28 March 2018. Winners will be notified by telephone and email/post, and details published in the Sydney Morning Herald on Thursday 29 March 2018 and in Look magazine May/June 2018. GOCAU/1961 issued under the provisions of the Lotteries and Art Union Act 1901. Art Gallery Society of NSW Travel Draw Art Union is in aid of the Art Gallery Society of NSW. Number of tickets to be sold: 50,000. Promoter: Ron Ramsey – Executive Director, Art Gallery Society of New South Wales, Art Gallery Road, The Domain, Sydney NSW 2000. All prizes, certificates and/or vouchers provided by prize sponsors and donors are subject to individual sponsor and donor terms and conditions and are non-refundable, non-transferable and nor redeemable for cash or other goods or services.
Travel Draw 2018 full terms and conditions (PDF 386.2 KB)
The Art Gallery Society of NSW recognises the generous support of our sponsors and prize donors