Kids Drawing Prize 2019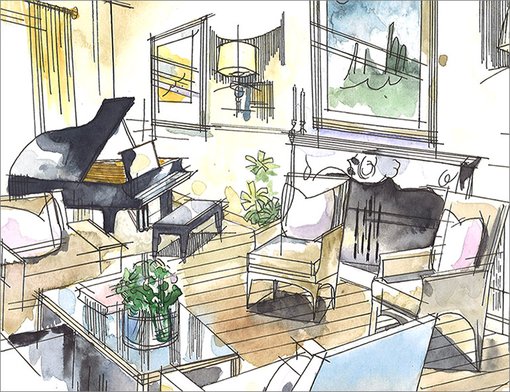 Sponsored by Faber-Castell Australia
For this year's Kids' Drawing Prize, our theme is Summertime. What do you like most about summer? Create a picture to describe your favourite summer place. Be as detailed and descriptive as you can. Is your landscape peaceful and serene like the bush, or loud and busy like the beach. It might be a corner of your backyard, a view through a window, or the wide-open spaces beyond. Capture summer fun picnicking in the park, playing with a pet, or your memories of a recent holiday. What is your favourite scene of summer?
There are four age categories: 5-6 years, 7-8 years, 9-12 years, and 13-16 years.
The Art Gallery Society will appoint a panel of judges, selecting one winner in each age category based on merit.
Winners and finalists receive a Faber-Castell prize pack and their works will be displayed in the Members Lounge. All participants in the competition receive a certificate of merit.
Winners will be announced at a special event at 10am on Sunday 24 November 2019 at the Art Gallery of NSW.

Download entry form (PDF 370.3 KB)
Entries close 5pm, Sunday 3 November 2019
For enquiries contact Dot Kolentsis
Phone 02 9225 1676
Email dot.kolentsis@ag.nsw.gov.au
Please deliver works to the
Members Lounge, Lower Level 3
Art Gallery of New South Wales
or by post to: Dot Kolentsis,
Art Gallery Society, Art Gallery Rd,
The Domain, Sydney, NSW 2000