Kids Drawing Prize 2017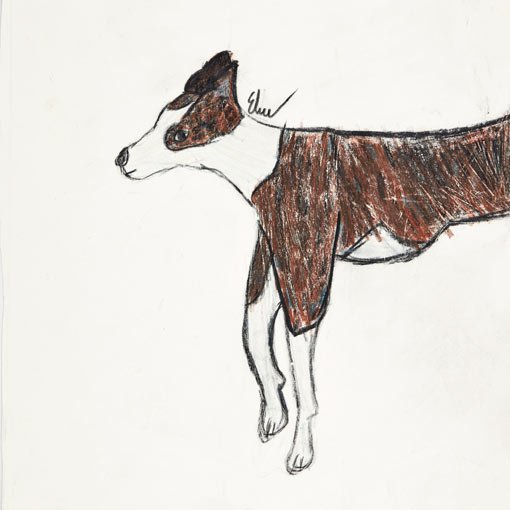 Proudly sponsored by Faber-Castell, the seventh annual Art Gallery Society Kids Drawing Prize is on again this year for members' children.
If you take a stroll through the Gallery you'll begin to see animals everywhere – horses, cats and dogs in the Grand Courts, birds, deer, monkeys and leopards in the Asian galleries, bats, pythons and kangaroos in the Yiribana Gallery, and cows, swans and emus in the Australian galleries.
For the 2017 Kids Drawing Prize, we want you to draw an animal that's important to you – perhaps your family pet, or someone else's, maybe an animal you've seen in nature, or at a farm or the zoo.
There were four age categories: 5-6 years, 7-8 years, 9-12 years, and 13-16 years.
One winner will be selected from each age category. Prizes will be awarded based on merit and selected by our three judges: Brian Ladd, Peter Raissis and Hallan Moulin. Each winner will receive a Faber-Castell prize pack and their works will be displayed in the members lounge. All participants in the competition receive a certificate of merit.
How to enter
Download entry form and instructions (PDF 489.5 KB)
Key dates
Entries close Sunday 5 November 2017, 5pm
Winners announced Sunday 26 November 2017 at a special event at the Gallery