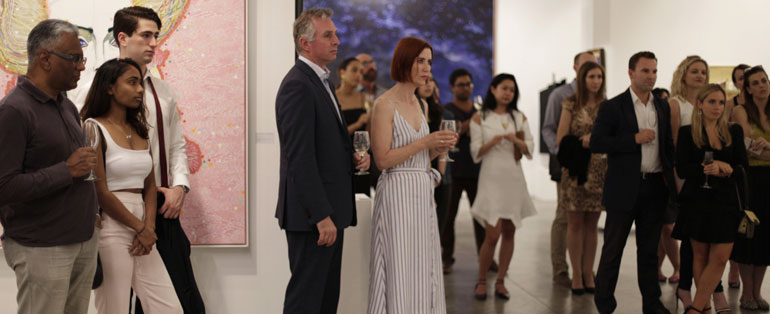 Young Members
For Gallery members aged 18-40 who want to connect with like-minded art lovers, flex their creative muscles and keep a finger on the pulse of Sydney's art scene.
Events for Young Members are designed to connect, engage and inspire within the Gallery walls and beyond. Enjoy artist studio visits, private and corporate collection tours, auction house previews, art gallery walking tours, stimulating talks from a wide range of arts professionals and exclusive behind the scenes events.
Be inspired, engaged and connect with like-minded peers in one of the most innovative and prestigious cultural spaces in NSW.
Plus, funds raised through the Young Members events go directly towards helping buy artworks for the Gallery's collection, selected by the Gallery's curators. In recent years, we've raised funds to buy works by Nike Savvas, Fiona Pardington, Sue Ford, Janet Laurence, Tracey Moffatt, Luo Brothers, Freddie Timms and Ex de Medici.
Stay up to date by signing up for our free e-newsletter, Fuse.
---
Find out more
---
Works we've helped buy
---
Join the conversation