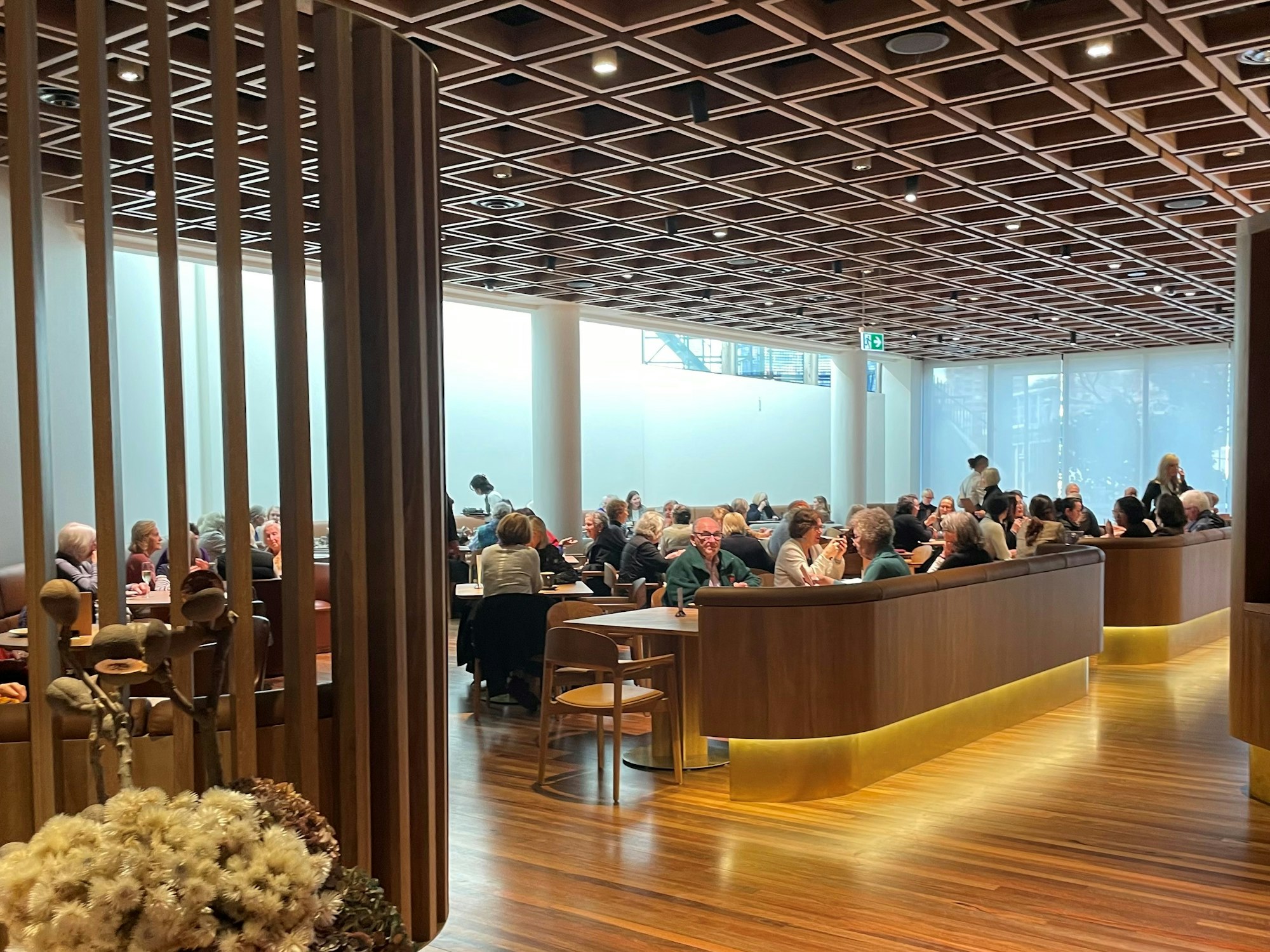 Our newly revitalised Members Lounge is now open
We are delighted to announce that our revitalised Members Lounge is now open on lower level three. 
We invite members to come and visit the new Lounge to discover all of the wonderful state-of-the-art amenities that have been exclusively designed by Tonkin Zulaikha Greer with bespoke furnishings by Tom Fereday.
The new Members Lounge is a beautifully designed space to relax and recharge in the Art Gallery and the ideal place to catch up with friends before or after visiting an exhibition, enjoying a performance or taking in a lecture.
Members and guests will enjoy:
a casual dining experience with an enticing seasonal menu of savoury and sweet dishes and barista coffee

a full bar service with premium beverages

an ongoing curated display of works from the Art Gallery's collection

free WiFi access and a selection of art magazines

access to the Library Garden when completed in early 2023
Members Lounge open daily 10am – 4.45pm
Until 9.45pm Wednesdays
Closed Easter Friday, Christmas Day and Boxing Day
Casual dining available daily 10am – 4pm, and until 9pm Wednesdays
Please note that Members Lounge will be closed for a special event from 10am–12pm on Wednesday 6 July 2022.
We apologise for any inconvenience caused.