Art Gallery discounts for members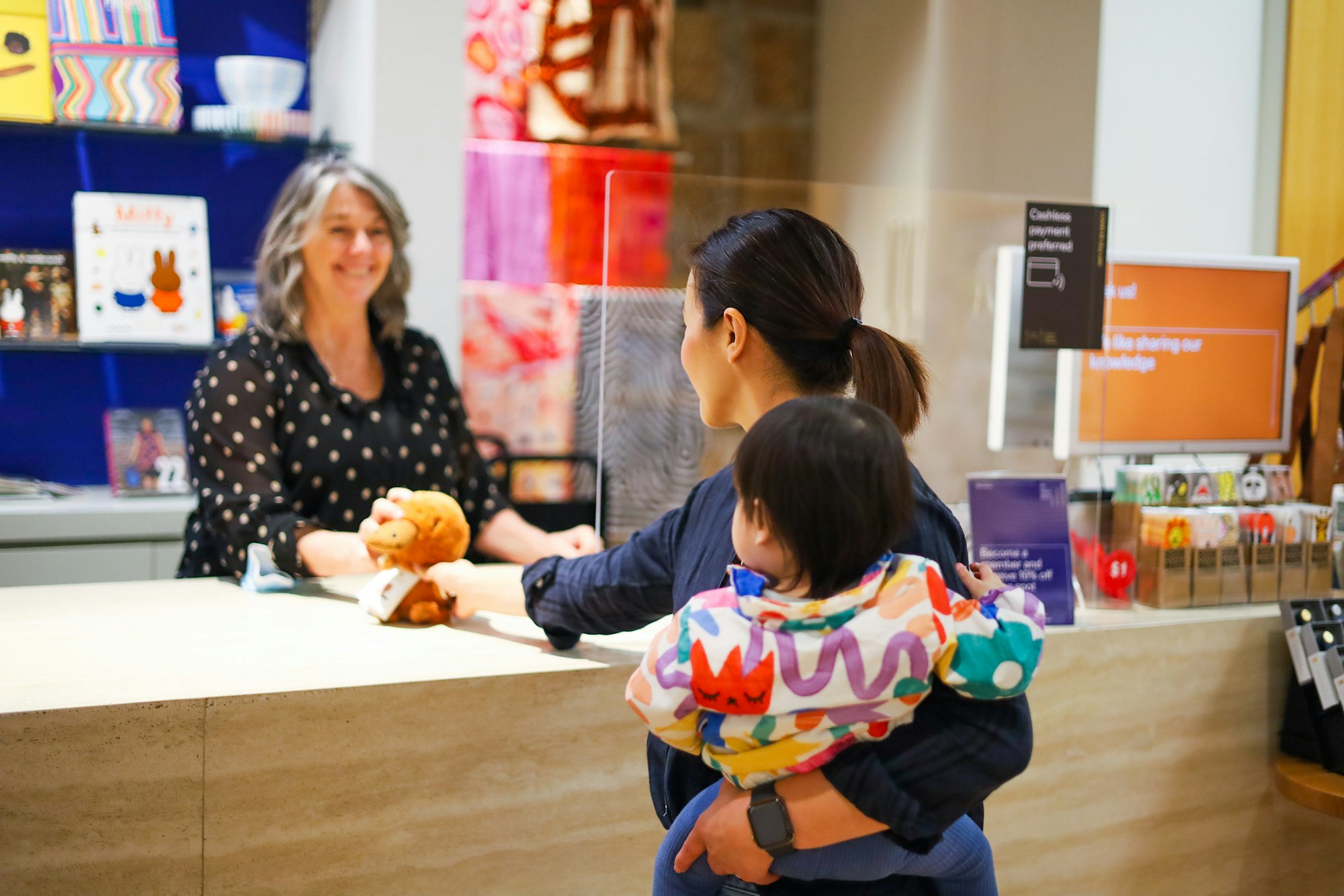 Members receive a great range of discounts at the Gallery.
Exhibition entry
Members receive a special discounted rate on exhibition tickets at the Art Gallery, and have first access to book tickets for exhibitions when bookings open. Tickets for guests can be purchased at the members' discounted rate.
Inspire members receive a free ticket to an exhibition of their choice each year. Champion members receive free unlimited access to all exhibitions at the Art Gallery.
Members events
Members can buy tickets to events for themselves and their guests at special members prices. Choose from a wide range of members events including lectures, talks, tours, workshops, concerts and parties – there's something for everyone. See our current and upcoming members events.
Gallery Shop
Receive 10% discount on most purchases in the Gallery Shop and online (excluding exhibition catalogues and selected products).
Food and drink at the Art Gallery
Receive 10% discount on food and drink at the Art Gallery including in the cafe and restaurant (some exclusions may apply, such as group dining menus). This discount is already applied to the prices listed in our Members Lounge. For more information, see Eat and drink.
Domain Car Park
Members can use a promotion code to receive a discount at the Domain Car Park, if they book online in advance via the Wilson Parking website or app.
Monday to Friday day rate
$20 flat rate
Use promotion code AGNSWMEMBERS
Night and weekend rate
20% off
Use promotion code AGNSW20
Entry to the Domain Carpark is via St Marys Road. There is both an accessible lift and stairs, and a pedestrian path to the Art Gallery from the nearest lift or stairs.