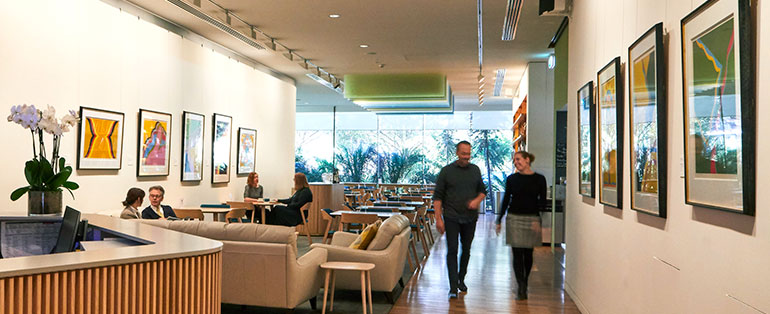 Members lounge
The members lounge is an exclusive space, accessible only to members, on lower level 3 at the Gallery.
It's a perfect place to take a break and relax during your visit.
The lounge, which displays an ongoing curated exhibition, has a well-stocked library of art books and free WiFi access.
From 1 June 2020 until further notice
The lounge is open every day 10am until 4pm.
We will be observing strict physical distancing and hygiene measures to protect the health of all members and staff and minimise the spread of COVID-19 (coronavirus).
Access will be limited to 30 people at one time.
Complimentary self-serve tea and coffee are available. However, the lounge's cafe and wine bar are closed and there are no daily newspapers.
Are you planning to visit?
Check the latest visit information, which tells you everything you need to know, including health and safety measures and what's open.
Read the latest visit information