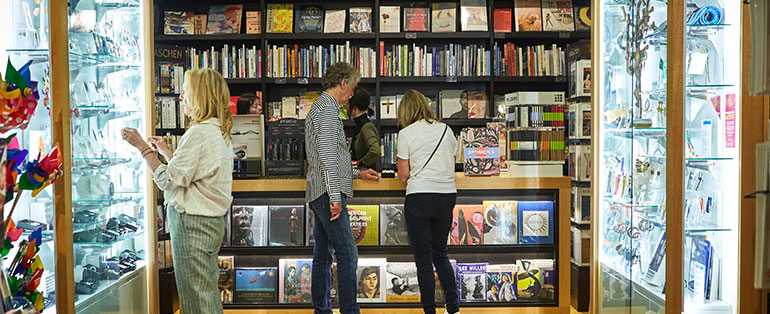 Gallery discounts for members
Members receive a great range of discounts at the Gallery.
Exhibition entry
When you first become a member, you receive a free ticket to the current major exhibition. You also receive a special members' rate on exhibition entry and are invited to members' free viewings.
Members events
Purchase tickets to events at special members' prices. With more than 400 members events during the year, from lectures, talks and tours to workshops, concerts and parties – there's something for everyone. See our range of members events.
Gallery Shop
Receive 10% discount on most purchases in the Gallery Shop (excluding exhibition catalogues and selected products).
Gallery cafe and restaurant
Receive 10% discount at the Gallery's cafe and restaurant.
For savings outside the Gallery, see Gallery Plus discounts and Benefits in other galleries.