Together In Art we stand
Art Gallery of New South Wales shares a daily boost of art with the world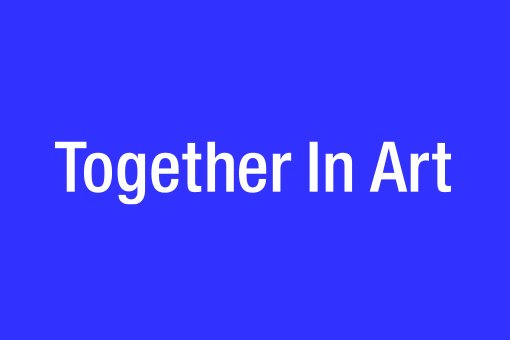 The Art Gallery of New South Wales is excited to announce Together In Art, a new online social project providing meaningful encounters with art through an open platform of imagination, inspiration and creativity during the temporary closure of the Gallery.
Featuring new commissions, pocket exhibitions, artist projects, innovative performances, talks, interviews, virtual visits to artists' studios, behind-the-scenes tours, inspiring artmaking workshops and activities for children and adults, and more, Together In Art brings together the diverse and vibrant voices of artists, performers, staff, community partners and the Gallery's audience and affirms the power of art to connect people in difficult times.
Delivering surprises and fresh developments on a daily basis, Together In Art dives into the riches of the Gallery's collection and brings to life current exhibitions via filmed walkthroughs and curator commentary, as well as the stories of the people and activities behind the scenes.
Minister for the Arts, the Honorable Don Harwin, said at a time of reduced resources and many job losses in the arts sector, Together In Art supports the creative community through inventive online programming alternatives and artist projects.
"I am delighted the Gallery is collaborating with artists, musicians, performers and workers in the creative industries to commission new works and develop new paid opportunities.
"The Art Gallery of New South Wales and all our cultural institutions are taking a leading role connecting artists and audiences in new ways and I'm very much looking forward to seeing the creativity that will spring from this project, providing people alternate ways to encounter art," Harwin said.
Art Gallery of NSW director, Dr Michael Brand, said Together In Art shares stories of optimism through art, and, in the spirit of hope, unearths some of the fascinating and triumphant ways that art survived past times of crisis.
"This is a heartfelt and uplifting project developed by our staff in collaboration with artists and our Gallery communities. Already we have worked with some amazing Australian artists and performers to create new art that speaks to our time," Brand said.
"Our doors are temporarily closed, but we stand Together In Art, sharing a daily boost of art with the world," Brand added.
Addressing the seriousness of this moment, while embracing a spirit of play, the new project will adapt to the challenges of our current climate, taking a deliberately personal and versatile approach in the development of content for the Gallery's online channels.
Audiences can experience Together In Art through daily posts across Instagram, Facebook, Twitter, YouTube, LinkedIn, the Gallery website and the weekly Together In Art Friday e-newsletter, which includes feature stories and a roundup of the week's highlights.
Join the conversation #TogetherInArt
Together In Art online
Subscribe to the weekly e-newsletter
Instagram
Facebook
YouTube
Twitter
LinkedIn
Thank you to our loyal corporate supporters for helping us stay Together In Art