Together In Art Kids
Dr Norman Swan, the Art Gallery of New South Wales – and Australian kids – create Together In Art Kids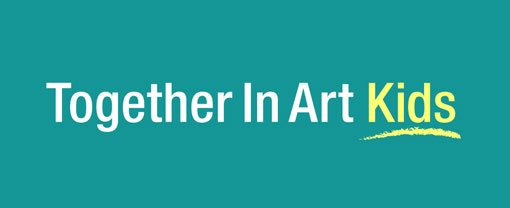 The Art Gallery of New South Wales and media partner the ABC are delighted to announce Together In Art Kids, an online project designed to inspire and support children isolated from their friends and community due to COVID-19.
Now live with award-winning Del Kathryn Barton as first participating artist, Together In Art Kids invites primary school aged children from around the country to create works to a specific theme.
The project was the brainchild of ABC health expert Dr Norman Swan, who was inspired by kids who unprompted began sending him their artworks. Dr Swan, a longstanding member of the Gallery's Contemporary Collection Benefactors group, launched the project in the Coronacast podcast.
"In a sense this idea came from the many kids who listen to Coronacast. The trigger was seeing a couple of amazing drawings they sent in spontaneously," Dr Swan said. "The stories that children will tell through their art will be incredibly moving as well as funny and we at the ABC are proud to be partnering on this project."
The idea was brought into being by the Art Gallery of NSW, which will display a curated selection of submissions in an online exhibition as part of its online social project Together In Art.
Art Gallery of NSW director Dr Michael Brand said the Gallery was excited to collaborate with the ABC and Dr Norman Swan to deliver the uplifting national project.
"Together In Art Kids is a wonderful way for us to stay connected with our youngest audience in a fun and practical way at the time when they need us most," he said. "We know that artmaking can help children unlock their imaginations, process their feelings and overcome worry."
Each month one Australian artist will invite kids to create an artwork to a theme using materials available in their home. The resulting artworks can then be photographed and submitted by families to Together In Art Kids in two age categories, 5-8 years and 9-12 years.
Children's artworks shared on Together In Art will be seen by audiences around the world and will capture a snapshot of this moment in time through their eyes. Some of the artworks will also be featured on ABC platforms.
Del Kathryn Barton announced the theme for the first month would be "Inner Worlds".
"COVID-19 has changed the world in which we live – we all find ourselves more isolated in our physical spaces," she said. "This is an incredible opportunity to connect more deeply to our bodies and venture into the inestimable potential of our inner worlds."
Art Gallery of NSW deputy director and director of collections Maud Page said the initiative would provide a creative outlet for children during this period of uncertainty.
"While technology is a vital means of bringing us together during this challenging time, this project also provides children with a much-needed break from digital devices by grounding them in the simple act of making a piece of art and the sense of achievement and joy of sharing it with others," Page said.
"We look forward to presenting the extraordinary and resourceful creations from households across the country through Together In Art Kids with support from Dr Norman Swan and the ABC to help us spread the power of creativity to our wide and diverse audience."
For more information and submission details, visit Together In Art Kids or the ABC's Coronacast webpage.
Join the conversation #TogetherInArt and #TogetherInArtKids