Experience the brilliant colour, dynamic energy, and visual joy of Matisse this summer at the Art Gallery of NSW
19 November 2021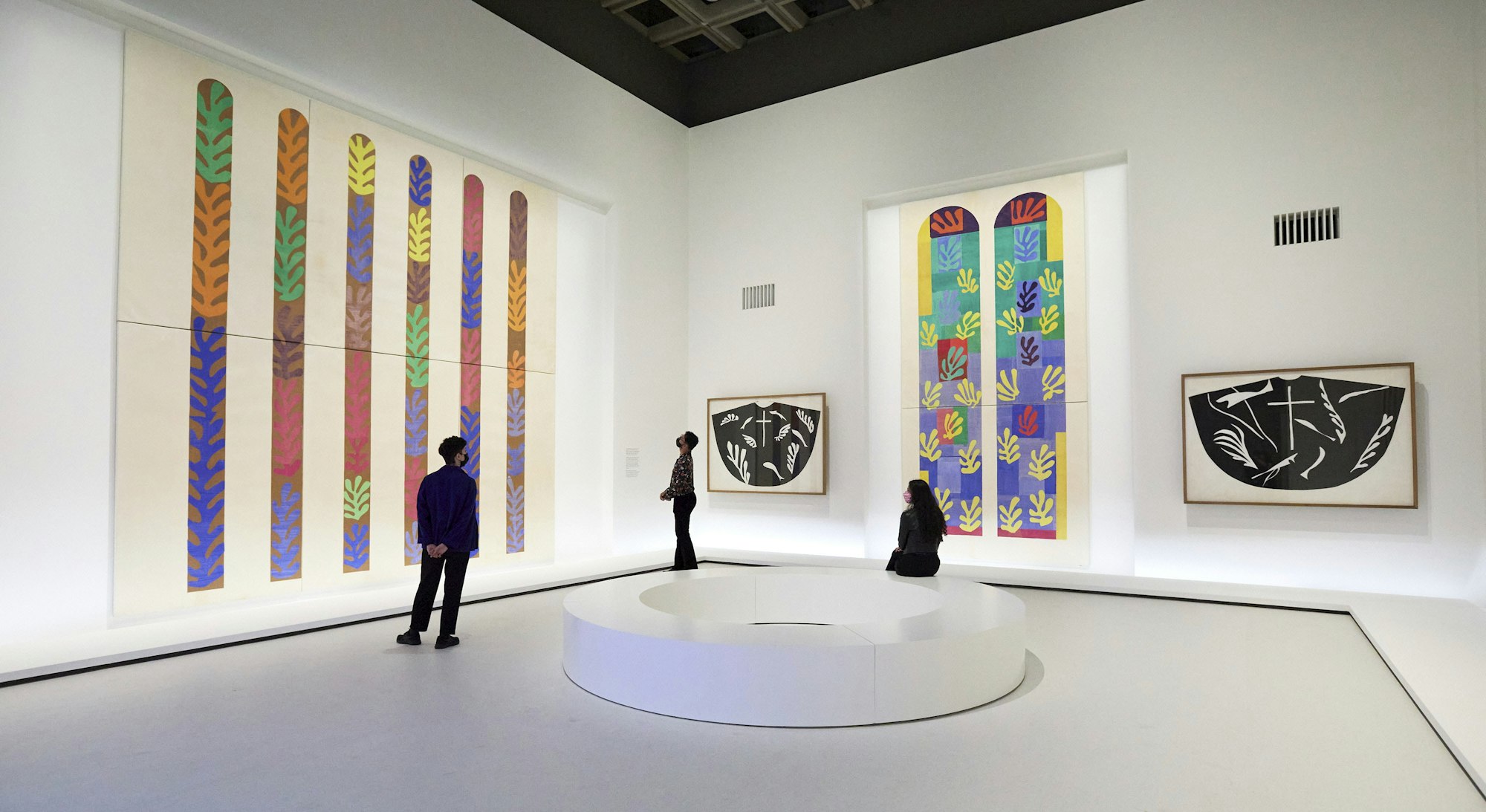 Exclusive to Sydney this summer, discover the major exhibition Matisse: Life & Spirit, Masterpieces from the Centre Pompidou, Paris at the Art Gallery of New South Wales, featuring more than 100 works of brilliant colour and inventiveness by French artist Henri Matisse (1869-1954). 
Opening tomorrow as part of the Sydney International Art Series 2021–22, this monumental exhibition has been developed by the Art Gallery of NSW in collaboration with France's leading modern art museum, Centre Pompidou, Musée national d'art moderne. The exhibition is curated by Centre Pompidou curator of modern collections Dr Aurélie Verdier, with Art Gallery of NSW head curator of international art Justin Paton and special exhibitions curator Jackie Dunn.
Matisse: Life & Spirit is the single greatest exhibition of Matisse works to be seen in Sydney, including the largest display seen in Australia of the artist's triumphant late 'cut-outs'. Comprising paintings, drawings and sculptures, the exhibition reveals how Matisse constantly renewed and revitalised his art across six decades. 
A dedicated section in the exhibition celebrates Matisse's engagement with the Pacific region, in particular a significant voyage to Tahiti in the 1930s. Only a few paintings and works on paper emerged from this experience, but in the 1940s – when Matisse was in his mid-seventies – he developed his famous cut-out technique, returning to Tahitian memories of the sea and sky, and other oceanic forms. 
Central to the exhibition is a special presentation devoted to the artist's Chapel of the Rosary in Vence (France) which the artist considered to be the culmination of his life's work. This display features a suite of life-size maquettes for the chapel's stained glass windows, on loan from the Centre Pompidou and represented in a beautiful space designed by renowned Australian architect Richard Johnson.  
Art Gallery of NSW director Dr Michael Brand said he is extremely proud to collaborate with his international colleagues to bring one of the world's greatest collections of Matisse's works to Sydney. 
'We are deeply grateful to the Centre Pompidou for their extraordinary generosity allowing so many treasures of France to come to Sydney. I would like to especially acknowledge the loan of the masterpiece, The sorrow of the king, made in 1952, which was Matisse's final self-portrait.
'The Art Gallery's presentation of Matisse's masterworks has been guided by the words "life" and "spirit", inviting visitors to experience the vitality and energy of Matisse and his world,' Dr Brand said.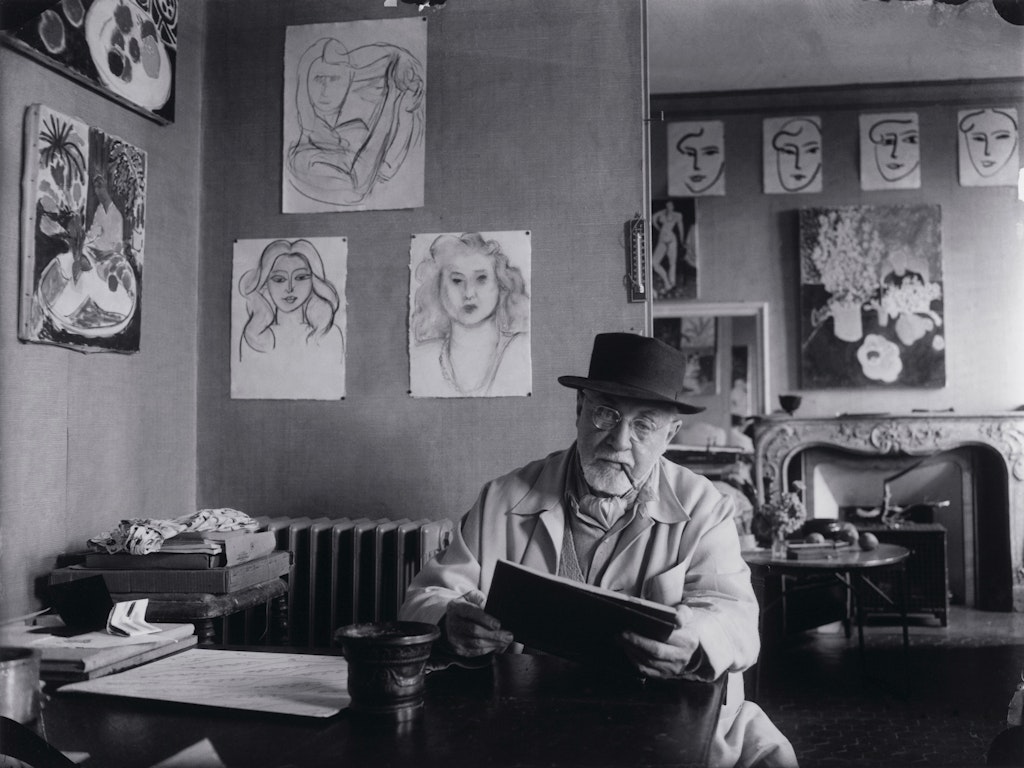 Matisse: Life & Spirit is made possible with the support of the NSW Government through its tourism and major events agency, Destination NSW. The exhibition is part of the Sydney International Art Series, bringing the world's most outstanding exhibitions to Australia, exclusively to Sydney.
Minister for Jobs, Investment, Tourism and Western Sydney Stuart Ayres said, 'The NSW Government's support for Matisse: Life & Spirit is a pillar of the NSW Government's Visitor Economy Strategy 2030 and demonstrates our determination to cement Sydney as the cultural capital of Australia, and NSW as the premier visitor economy of the Asia Pacific. The Art Gallery's major Matisse exhibition is the perfect cultural event to welcome our interstate and international visitors back to Sydney for the summer.' 
Step into the world of Matisse with a series of public programs, including talks, tours, and workshops across summer. Beginning on Wednesday 1 December at 6pm, Australian art historian and academic Roger Benjamin hosts a special lecture Voyage and vision about Matisse's travels through North Africa and Oceania, and how these voyages fuelled the artist's vision for his late, great 'cut-outs'.  
On Thursday 9 December at 10.30am join exhibition co-curator Jackie Dunn on a morning tour of Matisse: Life & Spirit exploring key works in the exhibition. A free ticketed in conversation with Dunn and the exhibition's designer Richard Johnson takes place on Wednesday 8 December at 6pm. 
Families can enjoy a children's trail, and in January free artmaking experiences with drop-in school holiday workshops, featuring fun and creative activities for all ages. Also in January, see the Australian premiere of Kalaga atu, a Sydney Festival 2022 event commissioned by the Art Gallery as part of Matisse: Life & Spirit. Directed and written by Tokelauan Fijian storyteller Emele Ugavule, Kalaga atu is an immersive performance experience that transcends time, space and place and calls ancestral wisdom into the lives of five siblings.  
A range of access programs, including Auslan tours of the exhibition and audio-described programming are on offer throughout the exhibition's duration. Visitors can join guided daily tours at 11.30am and 2pm and Wednesdays at 5.30pm and 7pm.
Exhibition visitors are invited to take a free immersive audio experience through the exhibition, using their own audio device or mobile phone, to hear Dunn talk about the life and spirit of Matisse accompanied by original music composed by pioneering French electropop musician Laetitia Sadier (Stereolab).   
The exhibition is accompanied by a beautifully designed book, Matisse: Life & Spirit, published by the Art Gallery, encompassing the breadth of Matisse's artistic practice. Edited by Aurélie Verdier with Justin Paton and Jackie Dunn, the publication features essays by guest contributors Roger Benjamin, Patrice Deparpe and Alastair Wright, a detailed chronology by Marjolaine Beuzard, alongside contributions from Paton and Verdier. Exclusive to the Gallery Shop onsite and online for the special price of $50 (RRP $60). 
Matisse: Life & Spirit, Masterpieces from the Centre Pompidou, Paris will be on display from 20 November 2021 to 13 March 2022. For more information or to book tickets, please visit the Art Gallery website or purchase a Sydney International Art Pass at artpass.com.au and save 20% to see Matisse: Life & Spirit at the Art Gallery of NSW and Doug Aitken: New Era at the Museum of Contemporary Art Australia. Exhibitions may be adjusted or cancelled subject to changes to public health advice and guidelines.
The health and safety of visitors is a priority for the Art Gallery, which is closely following NSW Public Health Orders. Visitors are required to comply with Public Health Orders and are encouraged to plan their visit by reviewing the COVID-safe guidelines  on our website.
Endowment patron
Neville Holmes Grace Exhibition Endowment Fund
Art Gallery of New South Wales support partners