Art, life and the other thing: The first podcast series on iconic Australian artist Brett Whiteley
6 October 2021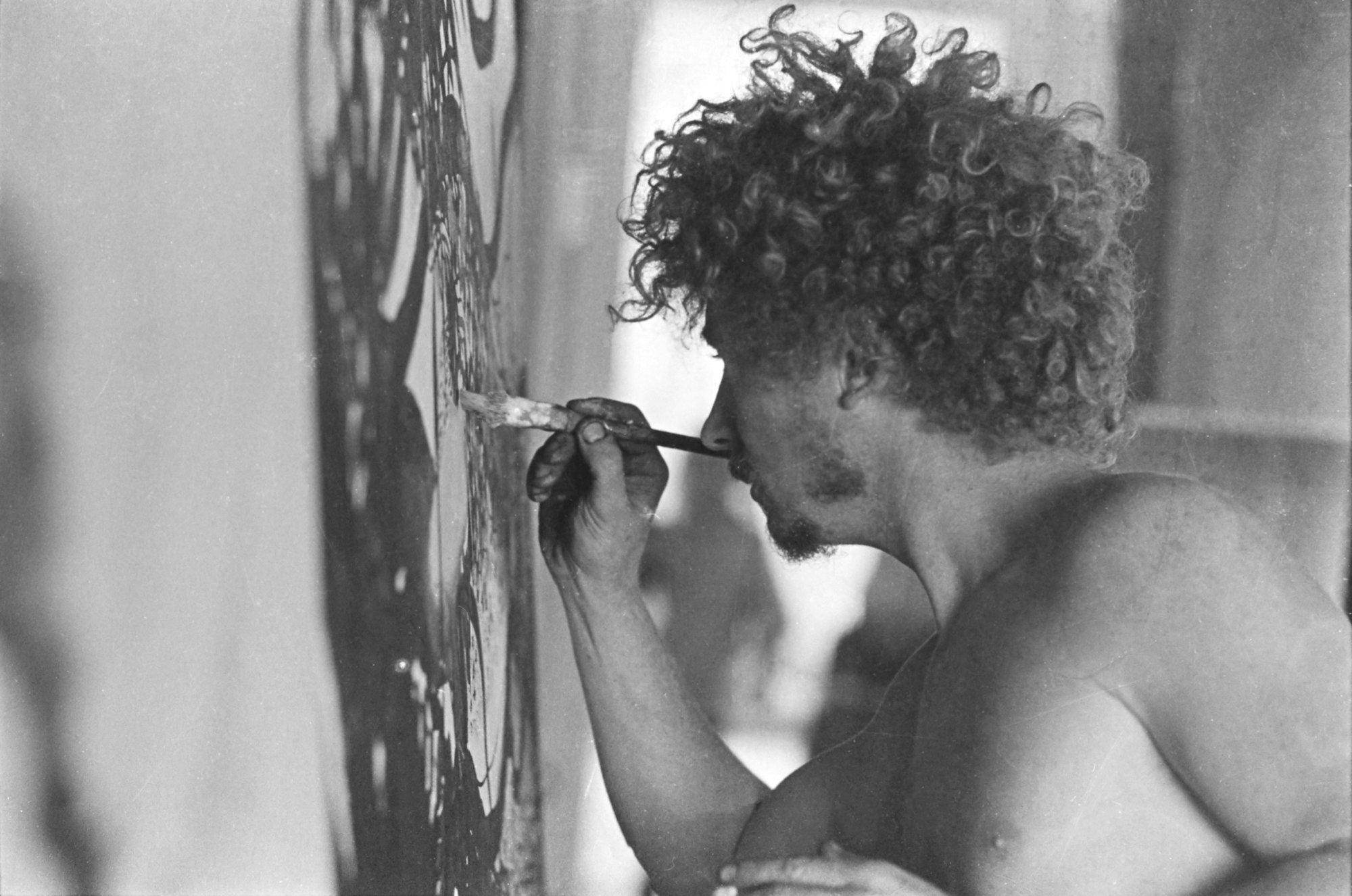 The Art Gallery of New South Wales has today launched its first podcast series Art, life and the other thing, an original podcast exploring the life and influence of one of Australia's most celebrated artists, Brett Whiteley (1939–1992). 
Hosted by acclaimed arts presenter Fenella Kernebone, each episode begins with one of Whiteley's artworks to look at the influence the artist has had on the art world over the past 60 years.
In this engaging six-part series, Kernebone talks with Australian artists, curators and academics about Whiteley's artworks, from some of his most iconic paintings to others lesser known, to unpack conversations around aspects of identity, addiction, legacy, place and the creative process. 
The Art Gallery will release all six 30–40-minute episodes to the public today, through multiple podcast platforms.
The title of the podcast Art, life and the other thing is taken from the controversial self-portrait that won Whiteley the 1978 Archibald Prize and is now held in the Art Gallery's collection. 
In the first episode Kernebone talks with current and former Art Gallery of NSW curators of Australian Art, Anne Ryan and Barry Pearce, Wendy Whiteley, and artists David Eastwood, Deborah Kelly and Louise Zhang about an uncompleted painting found in Whiteley's studio after his death. The episode titled Interior, Lavender Bay, unfinished discusses this monumental work, which now hangs permanently in the Brett Whiteley Studio in Surry Hills, Sydney.
Each of the following episodes feature interviews with special guests, including Abdul Abdullah, Mitch Cairns, Blak Douglas, David Griggs, Nicole Kelly, Steve Kilby, Natasha Walsh and Ashleigh Wilson.
Art Gallery of NSW director Michael Brand said the launch of the Art Gallery's inaugural podcast series follows on from other successful digital projects such as the 2020 COVID-19 response project Together In Art and the popular 'At Home' series launched in July. 
'The Art Gallery is committed to offering new ways to engage with art and ideas. Over the past two years digital storytelling has allowed us to remain connected with our existing audiences and expand to new audiences bringing stories from our collection to people at home and around the globe.
'Brett Whiteley's life and work has had and continues to have a profound impact on artists, art historians, curators and audiences. I'm delighted that the Art Gallery's Brett Whiteley Studio has produced the first podcast about one of Australia's most iconic artists,' Brand said. 
Kernebone is a television and radio presenter and producer, interviewer and writer working across arts, film, music, design and culture. She is currently Head of Programming for Sydney Ideas at the University of Sydney.
Kernebone said: 'Growing up in the 1990s, Brett Whiteley was the one artist everyone seemed to talk about – he was in the media, he was the artist you studied at school. I remember visiting the Art Gallery as a teenager and seeing Whiteley's work installed at the entrance. I've always wondered "why Whiteley?" What made him so famous and how does his work influence contemporary artists today?'
Art, life and the other thing was produced by the Brett Whiteley Studio, which has been managed as a museum by the Art Gallery of NSW since 1995. 
The podcast is supported by patrons of the Brett Whiteley Studio philanthropic initiative.
Listen now to Art, life and the other thing on Apple Podcasts, Spotify, Google Podcasts, your favourite podcast app or on the Art Gallery website.