ARTEXPRESS 2023 at the Art Gallery of New South Wales
1 February 2023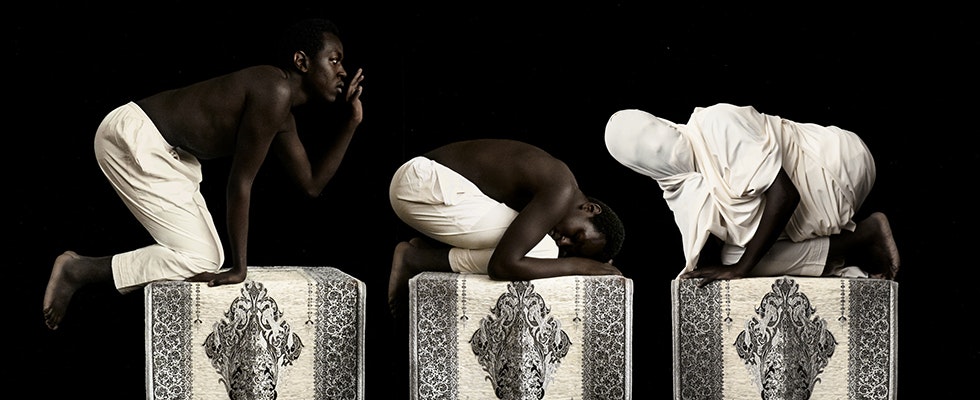 The Art Gallery of New South Wales is celebrating 40 years hosting ARTEXPRESS, a showcase of outstanding artworks developed by young artists from across New South Wales for the art-making component of the Higher School Certificate (HSC) examination in Visual Arts.
The annual showcase, which was first exhibited at the Art Gallery in 1983, continues to provide insight into Year 12 students' creativity, and the social and political issues important to them. This year's exhibition explores topics that impact young Australians today with common themes across the exhibition including family and personal identity, ideas of home and place, and environmental concerns. Works draw from a range of media, including ceramics, designed objects, drawing, graphic design, painting, photomedia, printmaking, sculpture, textiles and fibre and time-based forms.
Opening tomorrow at the Art Gallery, ARTEXPRESS 2023 features works by 43 students. These were chosen from over 8028 student's works submitted for the 2022 HSC examination in Visual Arts. The students featured in the Art Gallery exhibition represent metropolitan and regional areas, government and non-government schools showcasing the diversity of artistic talent from right across the state.
Minister for Education and Early Learning Sarah Mitchell said: 'ARTEXPRESS is a celebration of visual arts students' commitment to their practical HSC examination and is a testament to the valuable role that NSW visual arts education plays in the development of visual literacy, critical thinking and problem-solving techniques. These exemplary bodies of work are the culmination of several years of study, guided by quality teaching and a rigorous visual arts syllabus.'
Minister for Aboriginal Affairs, the Arts, Regional Youth and Tourism Ben Franklin said: 'It is demonstrative of the significance of the Art Gallery, recently expanded with a new building designed by Pritzker Prize-winning Japanese architects, SANAA, that it has hosted the hugely popular ARTEXPRESS exhibition for 40 years. Our 2022 exhibiting HSC visual arts students will join an ARTEXPRESS student alumni spanning 40 years, which includes accomplished artists Ben Quilty (1991), David Griggs (1994), Jasper Knight (1997), Julie Fragar (1995), Tom Polo (2002), Bhenji Ra (2009) and Louise Zhang (2009).'
Art Gallery of NSW director Michael Brand said: 'The Art Gallery is committed to highlighting scholarship and excellence in art education through annual programs such as ARTEXPRESS. As the state's leading visual arts institution, it is important that we create pathways for the next generation of emerging artists by shining a light on their artistic practice. My congratulations to this year's students and I encourage them to continue engaging with the arts, and to continue to think creatively in the future.'
Since 1989, the Art Gallery has been the principal venue for ARTEXPRESS, displaying bodies of work by students from across NSW. ARTEXPRESS is presented in partnership with NSW Department of Education, Arts Unit and the NSW Education Standards Authority.
ARTEXPRESS 2023 is on display at the Art Gallery of NSW from 2 February to 7 May 2023. Entry is free. 
ARTEXPRESS 2023 exhibitions in NSW
Art Gallery of New South Wales | 2 February – 7 May
Hazelhurst Arts Centre | 11 February – 10 April
Western Plains Cultural Centre | 18 February – 30 April
Sydney Olympic Park Armory Gallery | 6 March – 16 April
Blue Mountains Cultural Centre | 27 May – 16 July
Mudgee Arts Precinct | 2 June – 27 August
Hawkesbury Regional Art Gallery | 16 June – 13 August
Bondi Pavilion Gallery | 19 August – 24 September
Glasshouse Regional Gallery | 1 July – 10 September
ARTEXPRESS Virtual | Launches in July