Art Gallery of NSW partners with Optus to provide state-of-the-art 5G for visitors
5 July 2022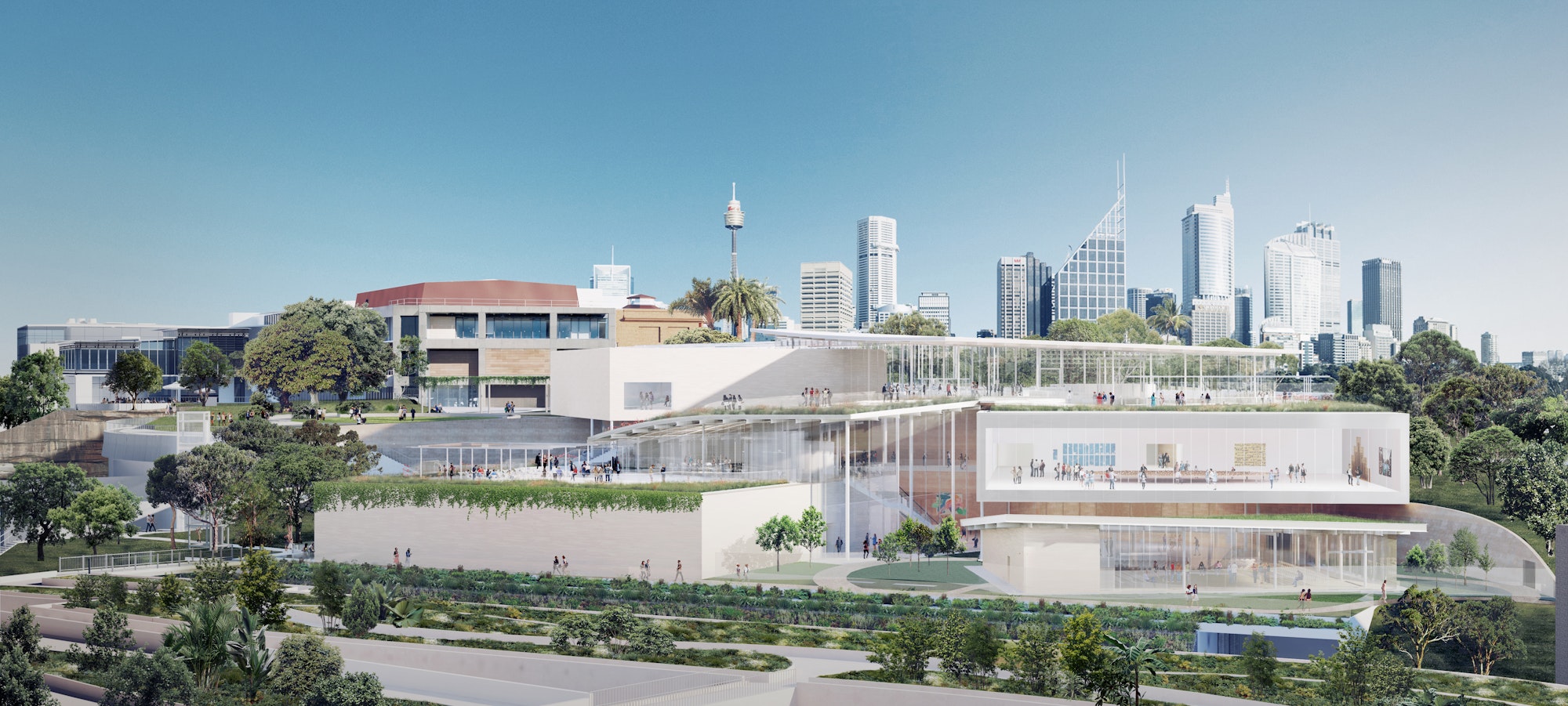 Visitors to the Art Gallery of New South Wales will enjoy high-speed 5G access from December thanks to a new three-year partnership with telecommunications leader Optus, to celebrate the opening of its new art museum building.
Under the partnership, Optus will bring Australia's fastest 5G* to the Art Gallery, installing a state-of-the-art solution that will allow visitors to enjoy incredible coverage and high-speed downloads throughout the Art Gallery from December 3, when the transformation of the flagship public institution into a two-building art museum campus is complete.
Announcing the partnership with Optus, Art Gallery of NSW director Michael Brand said Optus 5G** technology will allow visitors to unlock enhanced experiences at the expanded Art Gallery, from engagement with works of art and special commissions, to children's activities and learning spaces.
'The 5G technology provided by Optus means we are no longer just a physical space. Visitors will be able to use their devices to enhance their journey throughout the museum. This is the just the beginning of what we can achieve together over the next few years as technology and innovation meld with our delivery of the best art experiences in Australia.'
Matt Williams, Optus Managing Director Marketing and Revenue said, 'Bringing together art, tech and innovation, in some cases literally in the palm of a visitor's hand through their smart device, will be a game-changer in making for a richer, far more immersive museum experience. Our incredible 5G technology will facilitate higher-quality AR and VR experiences for more people simultaneously, creating greater opportunities to bring art to life in imaginative new ways.'
John Richardson, Director of Development, Art Gallery of NSW, said, 'We're delighted to welcome Optus onboard as sponsors of the Art Gallery. Optus joins our family of sponsors, many of whom have supported us for over a decade. This partnership will see two iconic brands come together to deliver the best of both businesses to our visitors.'
With the Optus partnership, the Art Gallery will become one of the first public institutions in NSW to offer 5G access to visitors, transforming the way technology, art and education coalesce. When the expanded Art Gallery opens in December, visitors will experience art right across the campus – indoor and outdoor – from the inaugural installations in the new building to the completely re-installed galleries in the existing building, including digital and video installations. The Art Gallery collection will be accentuated by bold and compelling new art commissions that contribute to important global conversations of our time from our place here in the Asia Pacific.
Lambo Kanagaratnam, Vice President Networks at Optus said, 'The in-building coverage that we will be installing will seamlessly integrate into the Art Gallery offering ultra-fast speeds, high capacity and lower latency. It is only fitting that the new state-of-the-art expansion is equipped with the latest next-gen technology and we are excited to be partnering with the Art Gallery to deliver this.'
The partnership is one of many advances in technology and sustainability included in the Art Gallery's new building, designed by Pritzker Prize-winning Japanese architects, SANAA. The Art Gallery is the country's first art museum to be awarded the highest rating for sustainable design with its new building receiving a 6-Star Green Star design rating from the Green Building Council of Australia.
About the Sydney Modern Project
* Australia's Fastest 5G Download Speed in the Opensignal Awards – Australia: Mobile Network Experience Report April 2022
**Optus 5G available in selected areas (excl. NT) and on selected plans see Optus.com.au/coverage for details. Compatible 5G device required.