Archie 100
A Century of the Archibald Prize
19 April 2021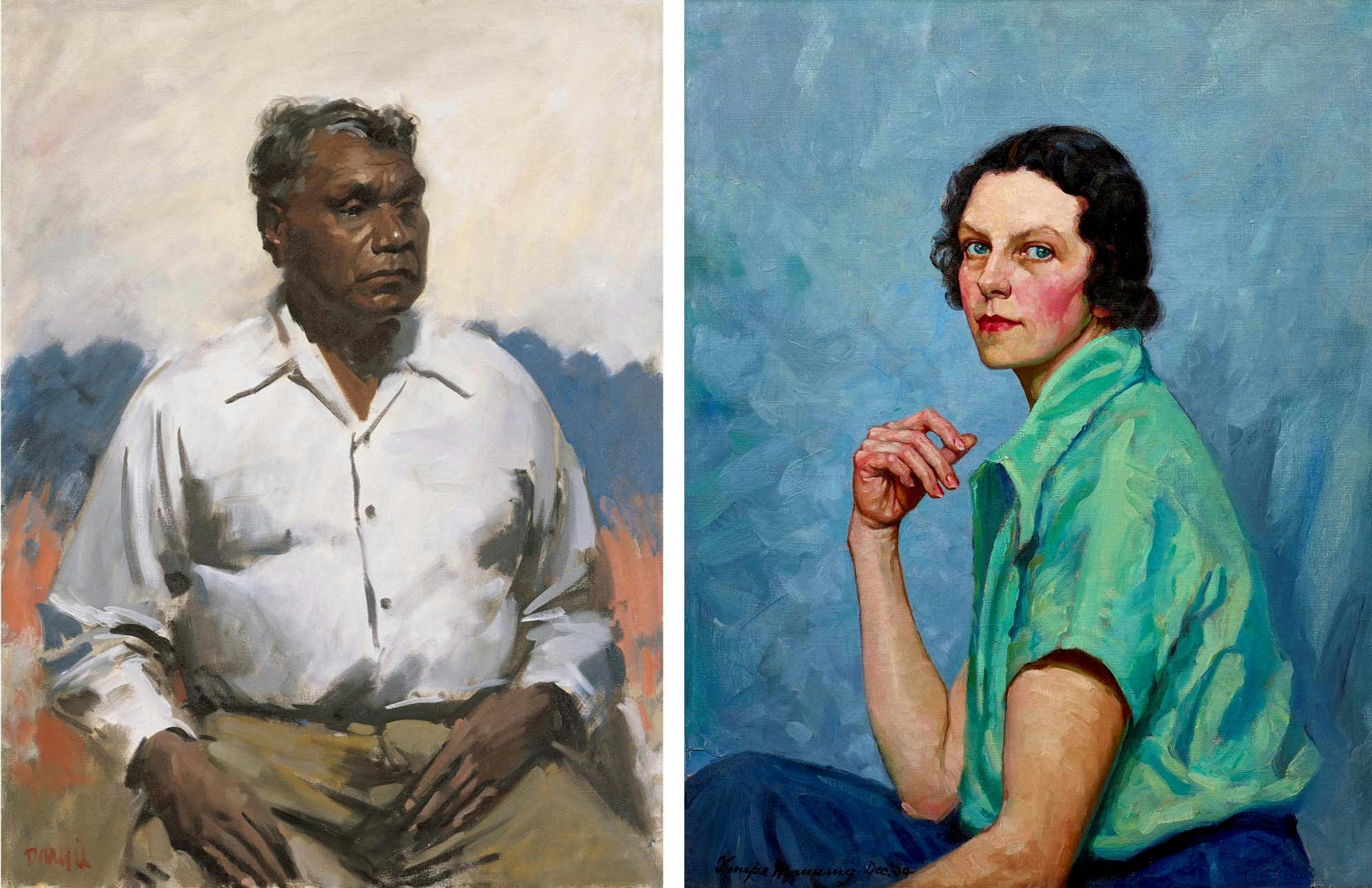 The Art Gallery of New South Wales will present a new major exhibition, Archie 100: A Century of the Archibald Prize, celebrating 100 years of Australia's oldest and most-loved portrait award and reflecting upon the changing face of our nation.
Presented alongside Australia's most extraordinary art event, the Archibald, Wynne and Sulman Prizes 2021, this landmark exhibition explores the rich history of the Archibald Prize, unearthing fascinating stories behind more than 100 carefully selected artworks.
Arranged thematically, Archie 100 delves into the controversies and the commonplace, the triumphant and the thwarted, and honours the artists who have made the Archibald Prize the most sought-after accolade in Australian art today.
Art Gallery of NSW director, Dr Michael Brand, said Archie 100 and the Archibald Prize online archive are extraordinary records of our society and culture.
"Since its inception, the Archibald Prize has attracted entries from both prominent and emerging artists in Australia and New Zealand, and celebrated figures from all walks of life, from famous faces to local heroes," said Brand.
"Archie 100 is an enthralling exploration of some of the key moments in the evolution of the prize, from 1921 to today, and an opportunity to reflect on our shared history and consider how we've changed over the course of a century.
"We look forward to sharing this momentous exhibition with the many people who visit the Archibald Prize each year and we extend our sincere thanks to the many institutions and private lenders who have helped make it possible to stage this exhibition during the Gallery's 150th year."
Resulting from many years of research into more than 6000 works that have been shown in the Archibald to date, and a national public appeal for help to locate lost portraits, Archie 100 features a selection of works from the Gallery's collection as well as works from libraries, galleries and museums across Australia and New Zealand, and private Australian and international collections.
Exhibition curator and curator of Australian and Pacific art at the Art Gallery of NSW, Natalie Wilson, said Archie 100 includes portraits by a wide range of artists from across Australia and New Zealand and from every decade of the prize.
"Each portrait selected for Archie 100 offers an exciting glimpse into a specific moment in time. Together, these works uncover changes in society in engaging ways, enabling people to experience how artistic styles and approaches to portraiture have changed over time," said Wilson.
"Visitors can expect to see and discover stories of renowned portraits of identities from the past century, magnificent portraits of intriguing characters whose names have today been forgotten, and works that have not been seen in public since first being exhibited in the Archibald Prize."
First awarded in 1921, the Archibald Prize was established following a bequest from former Art Gallery of NSW trustee and founder of The Bulletin magazine, JF Archibald (1856-1919), whose aim was to foster portraiture, support artists and perpetuate the memory of great Australians.
The open competition, which is judged by the trustees of the Gallery, has been awarded annually (with two exceptions: 1964 and 1980) to the best portrait, 'preferentially of some man or woman distinguished in arts, letters, science or politics, painted by any artist resident in Australasia'.
Archie 100: A Century of the Archibald Prize will be on display from 5 June to 26 September 2021 at the Art Gallery of NSW. Archibald, Wynne and Sulman Prizes 2021 ticket holders can use the same ticket to see Archie 100: A Century of the Archibald Prize any day and time during the exhibition period. Tickets are now on sale on the Gallery website.
Audiences around the country will also have the opportunity to see a selection of works from this celebratory exhibition, Archie 100: A Century of the Archibald Prize, which will tour to eight venues across Australia from November 2021.
Coinciding with centenary exhibition, Finding the Archibald is a three-part, prime-time series that follows Natalie Wilson's curatorial journey, while art lover and acclaimed actor Rachel Griffiths embarks on a personal mission – a cultural and reflective romp through our most coveted and controversial arts prize to find the one portrait that encapsulates the changing face of Australia over the last century. It premieres on ABC in June 2021.
The development and tour of this project has been assisted by the Australian Government's Visions of Australia program.
The Gallery will continue to be guided by the NSW Government's health guidelines. For more information, please visit our website.
Join the conversation #Archie100
Archie 100: A Century of the Archibald Prize tour:
Geelong Gallery, VIC | 6 Nov 2021 – 20 Feb 2022 
Cairns Art Gallery, QLD | 18 Mar – 12 Jun 2022 
Art Gallery of South Australia, SA | 9 Jul – 3 Oct 2022 
Queen Victoria Museum and Art Gallery, Launceston, TAS | 22 Oct 2022 – 8 Jan 2023 
Bathurst Regional Art Gallery, NSW | 26 Jan – 26 Mar 2023 
Museum and Art Gallery of the Northern Territory, NT | 15 Apr – 25 Jun 2023
Home of the Arts, Gold Coast, QLD | 15 Jul – 2 Oct 2023 
National Portrait Gallery, Canberra, ACT | 21 Oct 2023 – 28 Jan 2024