Art Gallery of New South Wales announces nine days of art, music, performance and talks to celebrate new building opening
4 November 2022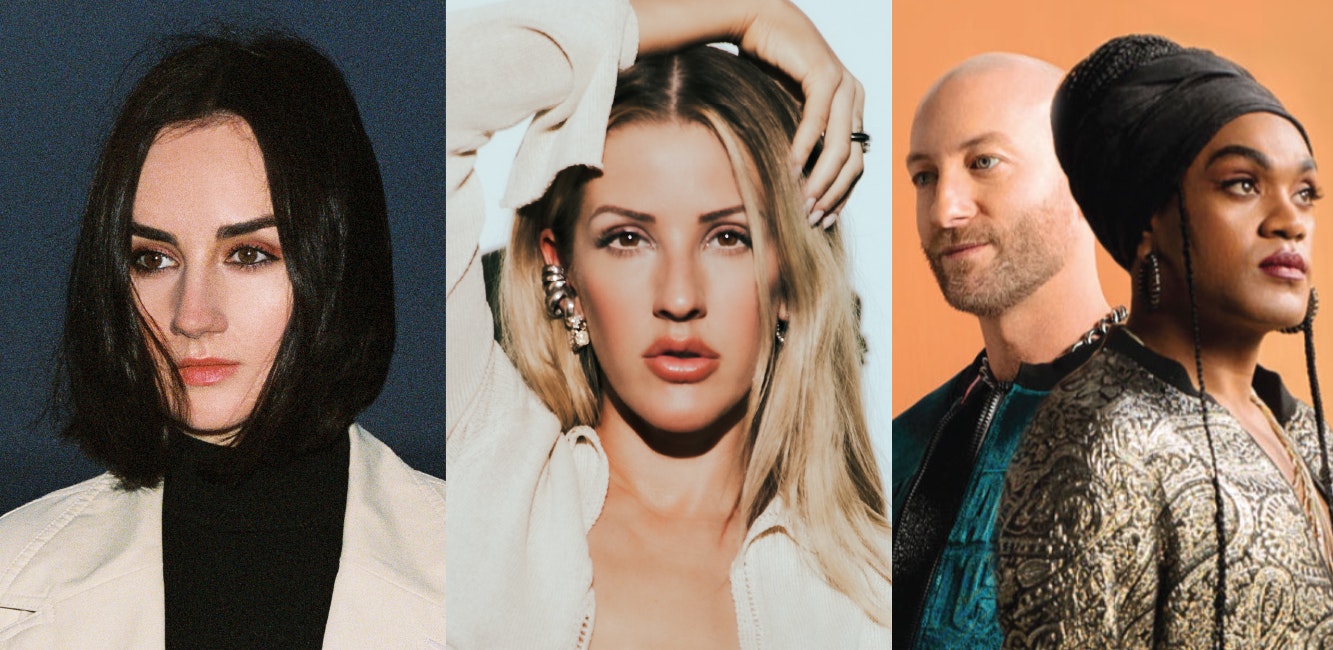 Grammy-nominated international pop star Ellie Goulding will headline a concert as part of nine days of free opening celebrations – including a talks series and spectacular artist-designed nightly drone show – when the Art Gallery of New South Wales opens its new building on 3 December.
The Art for All concert is one of the highlights of the curated program of art, talks, performance, and workshops from 3 to 11 December. The program of events and cultural experiences will celebrate the opening of Sydney's newest cultural landmark, the Art Gallery's new SANAA-designed building, by bringing many forms of art to life beyond the walls and grounds of the Art Gallery.
Key program highlights include: 
Art for All: a free concert in The Domain on 10 December, featuring Ellie Goulding, an award-winning singer, art lover and UN Environment Goodwill ambassador with over 19 billion streams on Spotify, alongside Australian singer Meg Mac and the electronic duo Electric Fields, led by Anangu artist and singer Zaachariaha Fielding.

Art Up: a nightly drone show from 3 to 11 December over Woolloomooloo Bay created by Kamilaroi artist Reko Rennie. The show will feature 400 drones that will animate beautiful artworks in the sky above the Art Gallery and Royal Botanic Garden Sydney set to a soundtrack.

Art Exchange: a series of public conversations from 3 to 11 December between artists, thought leaders and creatives from around the world discussing ideas, challenges and innovations in art and culture today. Panellists include artists Lisa Reihana, Reko Rennie, Howie Tsui and Adrián Villar Rojas; curator, writer, co-founder and executive director of The World Around at the Guggenheim Museum in New York Beatrice Galilee; director of M+ in Hong Kong Suhanya Raffel; comedian Steven Oliver; chefs Adam Liaw, Christine Manfield, Matt Moran and Clayton Wells; former Australian Governor-General Quentin Bryce; and human rights barrister Geoffrey Robertson.

Performances: a series of special performances at the Art Gallery include GABAN by Brook Andrew, an interdisciplinary artist of the Wiradjuri Nation, recognised for his investigation of dominant Western narratives and the history of colonialism; RITUAL, a powerful and engrossing choreographic work by actor, filmmaker and martial artist Maria Tran, one of Asia's leading action stars, presented inside the Outlaw exhibition in the new building; and Animate Loading, a site-responsive, disability-led choreographic work by Riana Head-Toussaint.

Workshops: A weaving workshop led by artists from Milingimbi Art and Culture centre in northeast Arnhem Land. The workshop is a response to a series of naturally dyed woven artworks displayed in the Yiribana Gallery of Aboriginal and Torres Strait Islander art, the first gallery that visitors encounter in the Art Gallery's new building.
The opening celebration events for the Art Gallery's new building are proudly supported by the NSW Government through its tourism and major events agency, Destination NSW.

Minister for the Arts, Tourism and Aboriginal Affairs Ben Franklin said: 'The opening of the new Art Gallery of NSW building is a chance for everyone to celebrate the best of Sydney's art and culture in The Domain precinct. We are excited to share this free nine-day program with Sydney and the world in this stunning new cultural destination, which opens in a month's time.'
This stellar event program will be a major visitor drawcard for Sydney, attracting more than 33,000 visitors to the Harbour City and delivering an anticipated $20 million into the NSW economy. It is part of an unrivalled calendar of world-class events the NSW Government is building to achieve its goal of making Sydney and NSW the major events capital and premier visitor economy of the Asia Pacific.
The transformation and expansion of the Art Gallery of NSW will create an art museum campus with two buildings connected by an art garden. The centrepiece of the project is the new building designed by Pritzker Prize–winning architects SANAA, which opens on 3 December.
Director of the Art Gallery of New South Wales Michael Brand said: 'The expansion of the Art Gallery is the most significant cultural development to be completed in the city since the Sydney Opera House nearly half a century ago. We invite everyone to join us for any, or all, of these exciting free events which expand the impact of art beyond the walls of the Art Gallery. With the opening of our spectacular new building and revitalised existing building we will now be able to better connect the voices of artists past and present with our audiences. And to be a generous host for those who arrive with an open mind, sharply focused eyes and a sense of visual adventure.'
As part of the celebrations, the Art Gallery will extend opening hours across both buildings. From 3 to 11 December, the Art Gallery will be open from 10am to 10pm (except Tuesday 6 December when the existing building will close at 5pm).

The Art Gallery of NSW opening celebrations program are all free events. Some events are ticketed.