2020 Archibald Packing Room Prize
Meyne Wyatt awarded 2020 Archibald Packing Room Prize for self-portrait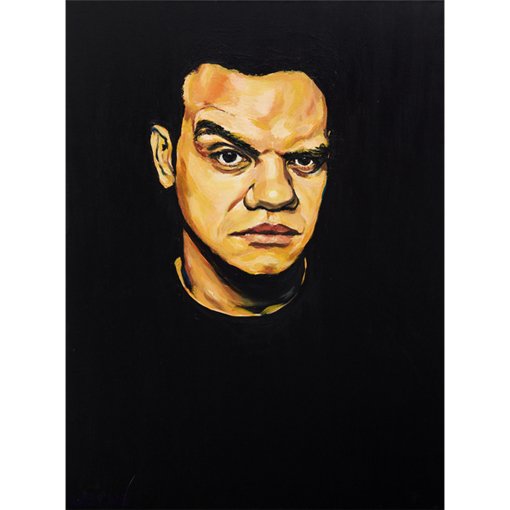 Thursday 17 September 2020
Art Gallery of New South Wales head packer Brett Cuthbertson and his packing room team have awarded the 2020 Archibald Packing Room Prize to first-time Archibald Prize entrant, Wongutha-Yamatji artist Meyne Wyatt for his self-portrait Meyne.
The West Australian born, Sydney based artist, writer and actor is the first Indigenous artist to win any of the prizes on offer in the Archibald Prize in its 99-year history. Wyatt's painting was selected as one of 55 finalist works from a record number of entries received for the Archibald Prize.
The Packing Room Prize – a cash prize of $1500 for the artist – is awarded to the best entry in the Archibald Prize as judged by the Gallery staff who receive, unpack and hang the entries.
After 39 years working at the Gallery, head packer, Brett Cuthbertson holds 52% of the vote for the Packing Room Prize.
"I have been known to say that artists who enter a self-portrait have no hope of winning the Packing Room Prize, but in this case I made an exception to my rule as Meyne is both an artist and celebrity who is all over Australian television.
"When Meyne came into the Gallery to deliver his entry he said he hadn't painted in some time and the work was just a COVID project. I loved the story and was really impressed with the result," said Cuthbertson.
Wyatt's work is the second self-portrait to win the Packing Room Prize in its 29-year history, following Kerrie Lester's win in 1998.
After learning he had won the 2020 Packing Room Prize, Wyatt, said he is still in a state of shock.
"Being a finalist for the Archibald Prize was a pipe dream, let alone being awarded the Packing Room Prize. I am absolutely ecstatic and truly humbled by this wonderful honour.
"I want to thank the Art Gallery of New South Wales, their staff, Brett Cuthbertson and the Packing Room team. Most of all I want to thank my Mum, who encouraged me to enter the Archibald Prize in the first place and gave me the courage to be so bold. In a way, that is the essence of the painting and what it reflects – to be bold," said Wyatt.
Wyatt's mother Susan Wyatt is also an artist and was a finalist in the Archibald Prize in 2003 for her portrait of writer Doris Pilkington (Nugi Garimarra).
A well-known face on Australian stages and screens, Wyatt made headlines in June when he performed his powerful four-minute-speech from his play City Of Gold on ABC's Q&A. His film credits include The Sapphires (2012), The Turning (2013), and Strangerland (2015) and his television credits include Mystery Road (SBS, 2018), Neighbours (Network 10, 2014-16), Redfern Now (ABC, 2013), Black Comedy (ABC, 2016), and The Leftovers (HBO, 2017).
A record number of entries were received for the Archibald, Wynne and Sulman Prizes this year, totalling 2565 entries, beating the 2012 record of 2276 entries. The 2020 Archibald Prize received 1068 entries, beating the previous record of 919 entries in 2019, and the Sulman Prize set a new record with 715 entries, topping the 2012 high of 654 entries.
The Archibald, Wynne and Sulman Prizes, the Young Archie competition and the Archibald Prize regional tour are all generously supported by presenting partner, ANZ.
Mark Whelan, Group Executive, Institutional at ANZ said: "ANZ is very proud of our history in supporting the arts community in Australia. This is an important award and we congratulate Meyne Wyatt on receiving the 2020 Packing Room Prize."
Finalists for the Archibald, Wynne and Sulman Prizes were also announced today, as were the finalists for the Young Archie competition.
Finalists in all Prizes will be exhibited at the Art Gallery of NSW from 26 September 2020 to 10 January 2021, and finalists in the Archibald Prize 2020 will tour to regional Queensland and New South Wales from 22 January 2021.
View the 2020 Packing Room Prize winning portrait
Finalists can be viewed online:
Archibald Prize 2020 finalists
Wynne Prize 2020 finalists
Sulman Prize 2020 finalists
Young Archie 2020 finalists and honourable mentions
To keep up to date with all things Archibald please visit our Archibald Prize page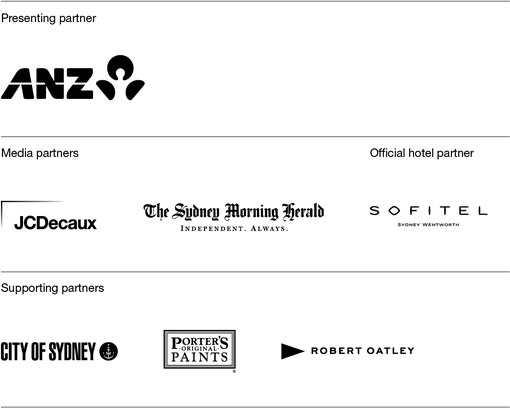 On view
until 10 Jan 2021
Art Gallery of New South Wales
Art Gallery Road, The Domain, Sydney
Admission

Due to COVID-19 capacity restrictions, tickets are dated and timed. You need to specify a date and time when booking. Tickets can be used once.
SOME SESSIONS AND DAYS SOLD OUT! Please check Qtix ticketing site before visiting.
$20 adult
$18 concession
$16 member
$48 family (2 adults + up to 3 children)
$8 child/youth (5-17 years)
Free for children under 5
$2 transaction fee applies online
Also available
Gallery Pass ticket offer
Archibald, Wynne and Sulman Prizes 2020 and Streeton
$35 adult
$32 concession
$30 member
Media contact
Sarah Shields
Tel 02 9225 1674
sarah.shields@ag.nsw.gov.au