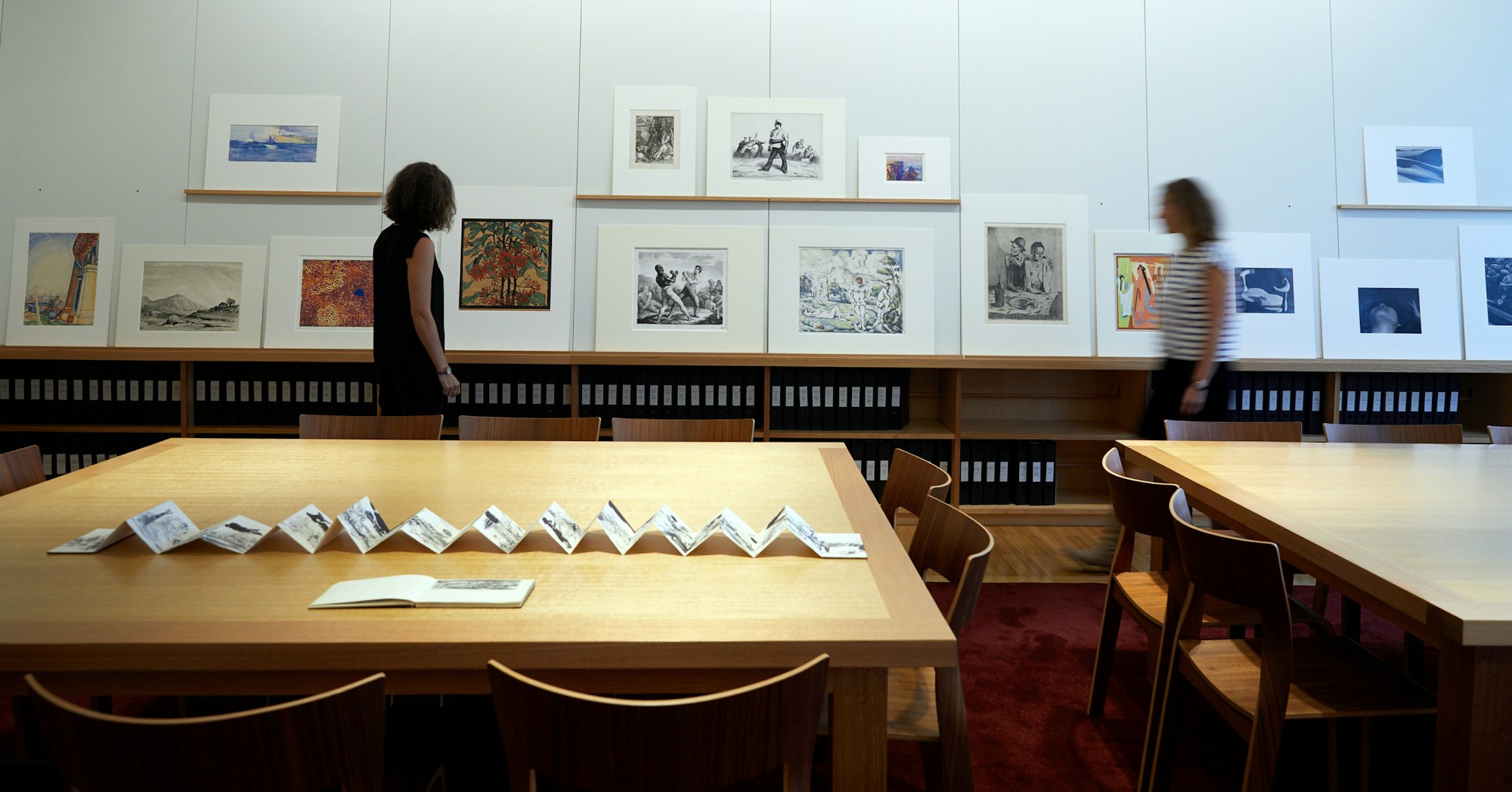 In the study room you can see works on paper from the Gallery's collection of over 25,000 prints, drawings, photographs and watercolours by Australian and international artists from the 15th century to the present day, as well as sketchbooks, artist books and printing blocks.
Many works on paper are rarely exhibited and only for short periods of time. The study room provides public access for individuals and groups to view and research works of art in a quiet and intimate environment.
The collection
For information on the collection you can browse reference material available in the study room, or search online anytime using our collection search.
To browse, select Media then choose a media type (eg print, drawing, photograph) from the list that appears.
Past study room displays