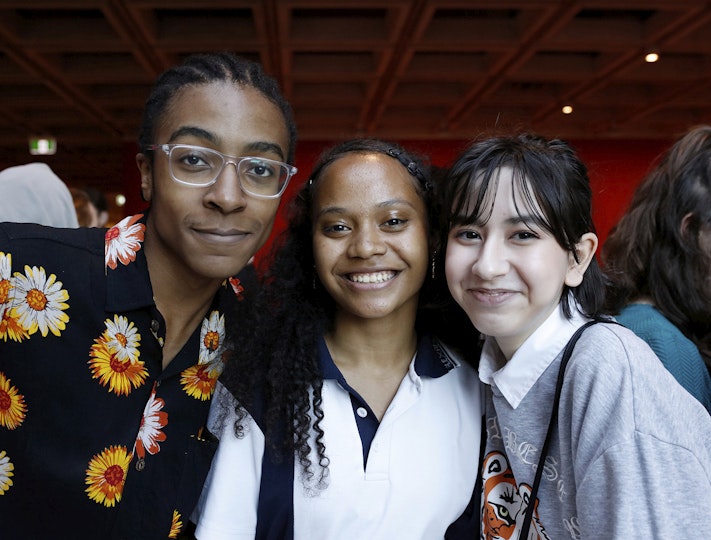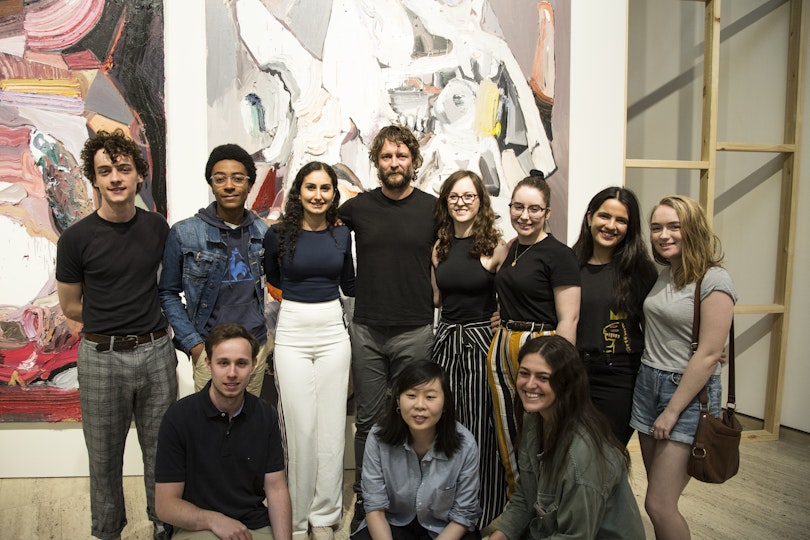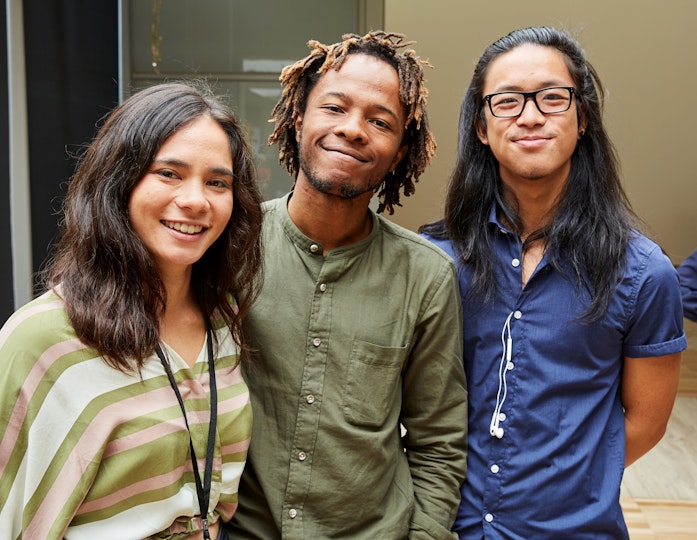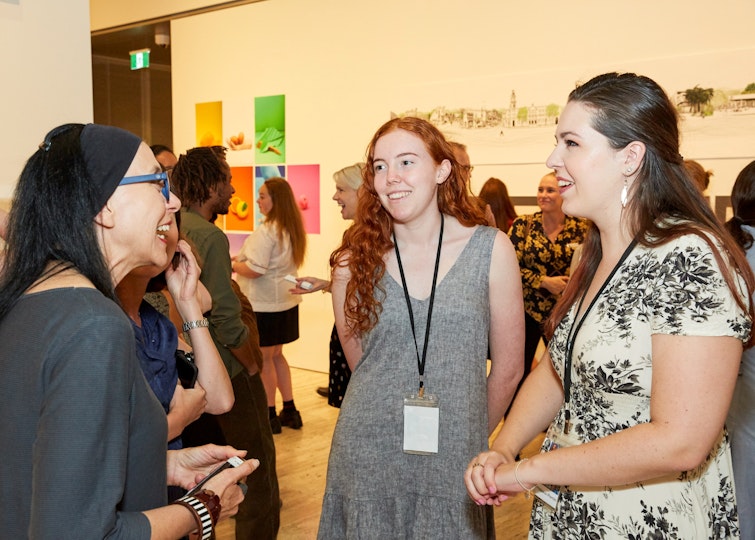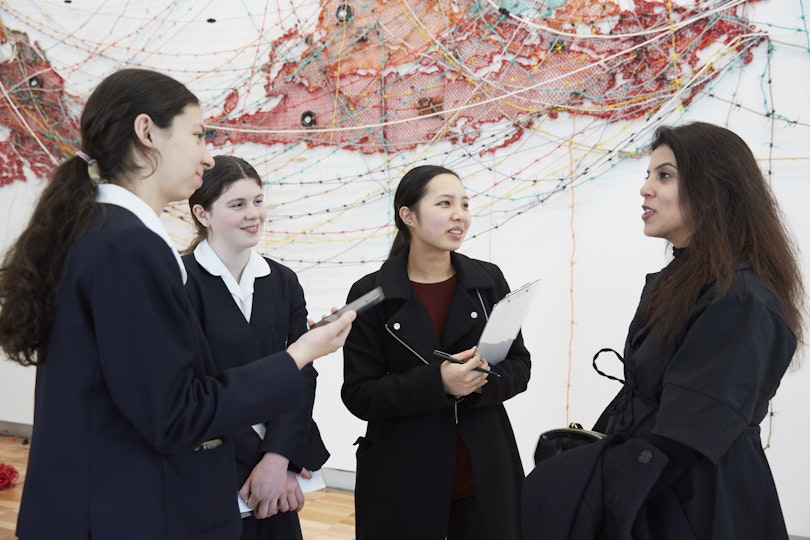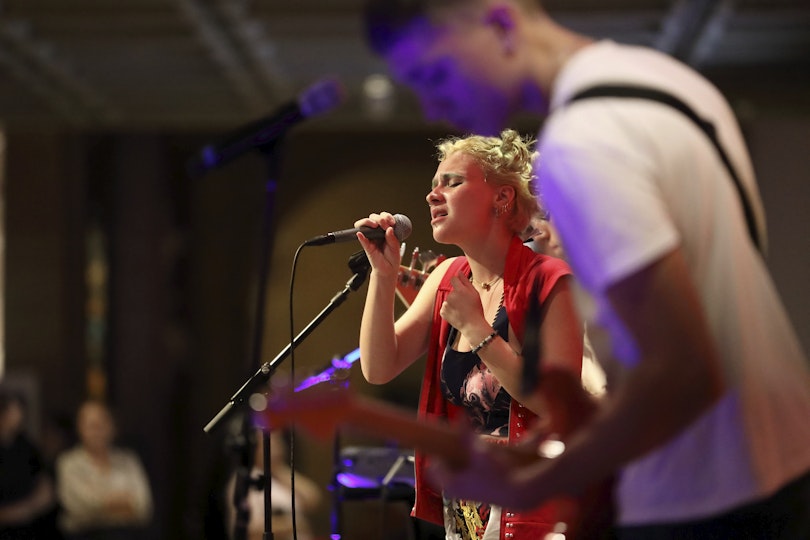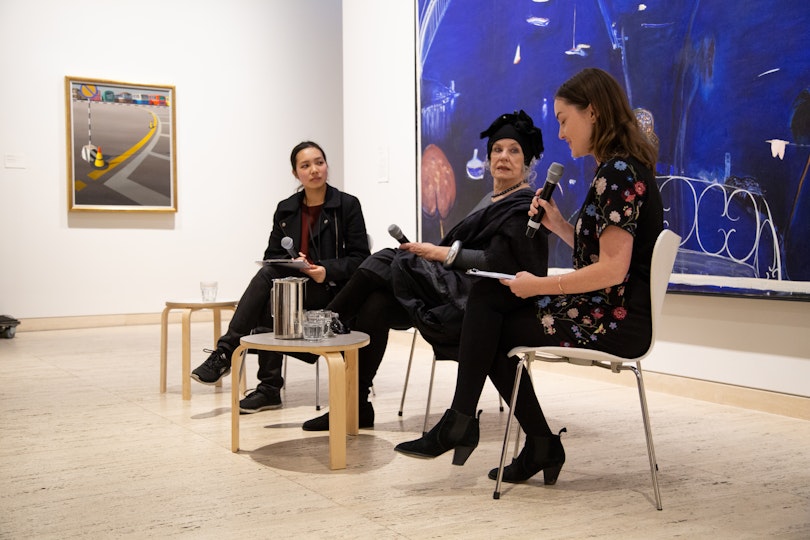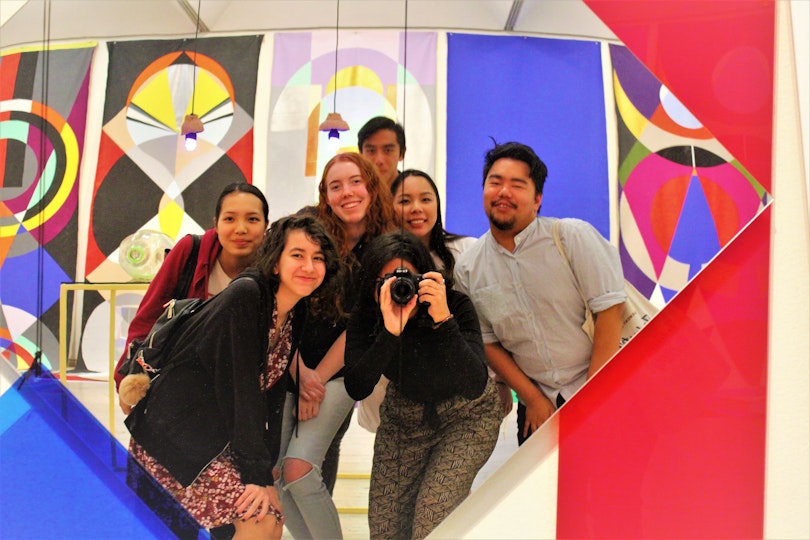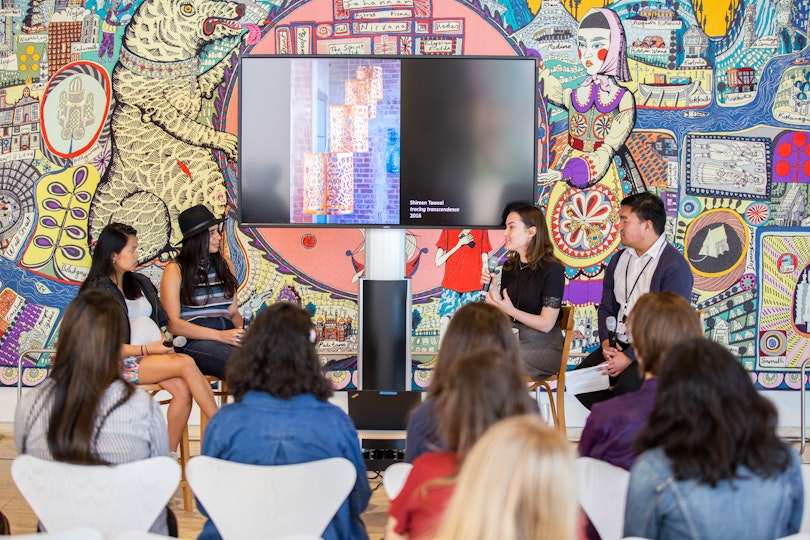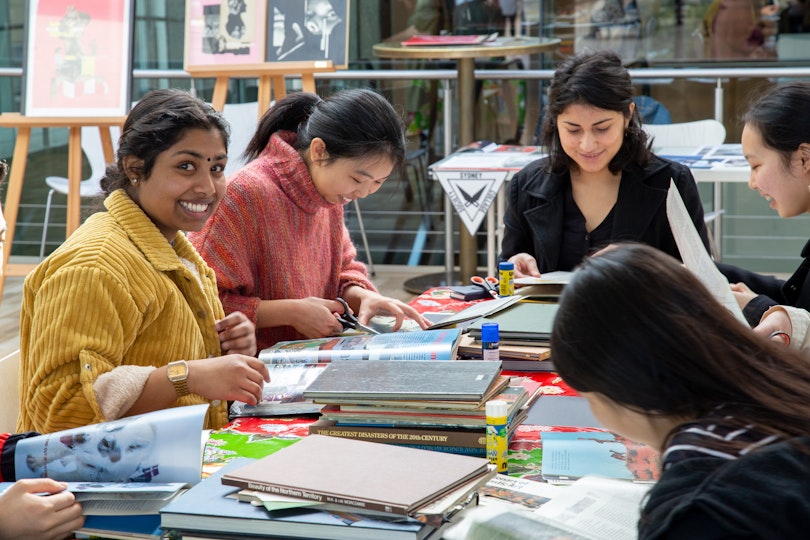 The Youth Collective is a career pathways program for young people aged 15 to 24 years old.
Participants receive mentorship and guidance from Art Gallery of New South Wales staff and industry professionals to develop and lead projects. 
This initiative provides opportunities for young people to meaningfully engage with industry leaders while offering a unique learning environment outside of formal education spaces.  
History and development

In 2018, the Art Gallery of New South Wales in partnership with Macquarie University established a youth engagement program for young people aged 15 to 24 years old. This partnership allowed the Art Gallery to pilot a series of public programs and events led and delivered by young people. 

The youth engagement initiative was delivered through two program streams: 

Youth Collective – a one-year professional mentorship program for a cohort of young people from Greater Sydney and regional NSW. 

FOMArt (Fear of missing art) – a series of live events developed and hosted by the Youth Collective presented at the Art Gallery and offsite venues throughout the year. 

These programs were delivered between February 2018 and May 2020. 

They provided an opportunity for senior high school students, tertiary students, recent graduates and school leavers to participate in a variety of experiences that explored the arts through creative and critical thinking. 

Impact

In my last year of university, faced with the uncertainty of what to do once I graduated, I came across the unique opportunity to be part of the Art Gallery of New South Wales' inaugural Youth Collective program. All my life I had been interested in the arts, visiting galleries as a child and attending art classes throughout school, so this opportunity was one that was truly exciting to me. Since leaving university and the Youth Collective program, I have gained full-time employment in the arts as a high school visual arts teacher. I truly believe my experiences in the program and the knowledge I gained about art, artists and the creation of programs have made me a better and more knowledgeable teacher that is passionate about igniting the creativity and imagination of young people and encouraging them to get them involved in the thriving arts community in NSW. 
Lana, aged 24, 2018 Youth Collective  

Coming from a non-arts background but being heavily interested in art and anything creative, I was interested in the Youth Collective. From my experience of feeling like I was the only person I knew who enjoyed going to art galleries, I felt motivated to promote and bring those who might feel the same to the Gallery and show them that there is a place for them in the seemingly intimidating art world. When I realised that there was so much more to the Sydney art world, I started to look for other arts-related organisations to help out. I came to realise that there is so much more to the arts than I had ever imagined after seeing a broader range of speakers and ideas, 
Amanda, aged 24, 2019 Youth Collective   

Being a part of the Youth Collective for two years allowed me to meet new individuals with different views, backgrounds, ethnicities and ideas as well as gain various skills such as leadership, teamwork and planning. When I first joined the Youth Collective in 2018, I was still in high school, shy and really quiet but through engaging with others in the program as well as the Gallery staff, I started to be more comfortable sharing my ideas and gained new friends along the way. My involvement with the Youth Collective has also helped me to reach my personal goals. Gaining various skills while I participated in the program allowed me to stand out and be confident when applying for various universities as well. I truly believe that this program has also helped me to help others, as well as myself, by gaining new friends and skills that I know will be very useful for my future.  
Nisa, aged 19, 2018 and 2020 Youth Collective  

Guest artists, performers and speakers

The Youth Collective aimed to create an inclusive program that celebrated the diversity of artists, musicians, performers and arts specialists from across all generations and abilities through their monthly program FOMArt.

2018
Aishani, Nicole Barakat, Amber Boardman, Tim Bruniges, Spencer Clark, Clash Palace, Kate Disher Quill, Chris Dolman, Adrienne Doig, EGOISM, Cherine Fahd, Rosell Flatley, Aaron Grove, Rebecca Hatch, Locust Jones, Little Quirks, Ailsa Liu, Sidney McMahon, Milkffish, Cobie Ann Moore, Yosha Noesjirwan, Elena Papanikolakis, Paper stranger, Tom Polo, Taj Ralph, Jessica Sancataldo, Marikit Santiago, Sara Shore, Sydney Collage Society, Shireen Taweel, TRU', Amelia Turner, Wendy Whiteley

2019
Kate Disher Quill, James Farley, Amy Hill, Aysha Huq, Kate Jinx, Jasper Knight, KYMIE, Vanessa Lansdown, Molly Millington, Ramesh Mario Nithiyendran, Vonne Patiag, Jason Phu, Ben Quilty, Izabela Pluta, Nitish Lakshman Ramesh, JD Reforma, Rhyen, Leyla Stevens, Shireen Taweel, Jessica Thompson, Ultracrush

2020
Chris Dolman, Midori Furze, Improv Theatre Sydney, The 902
Presenting partner Macquarie University from October 2018 to May 2020