Library, archive and children's art library
The Art Gallery of New South Wales is home to the Edmund and Joanna Capon Research Library, the National Art Archive and the Ashley Dawson-Damer Children's Art Library.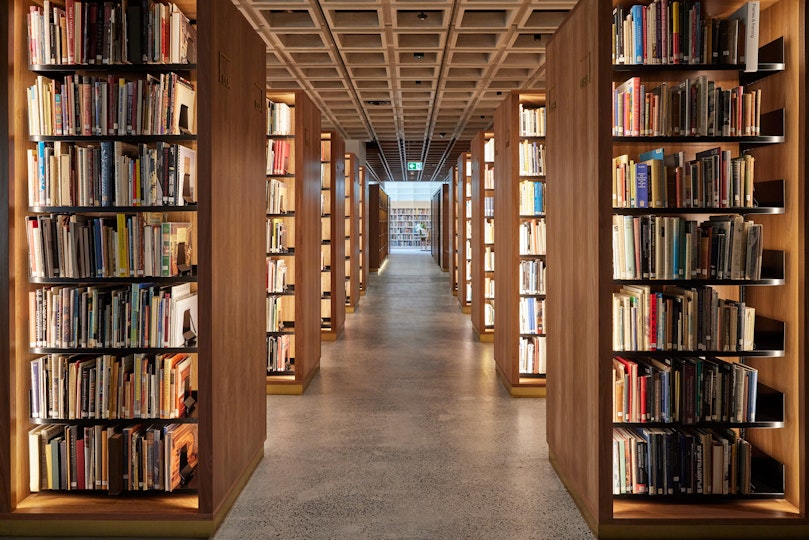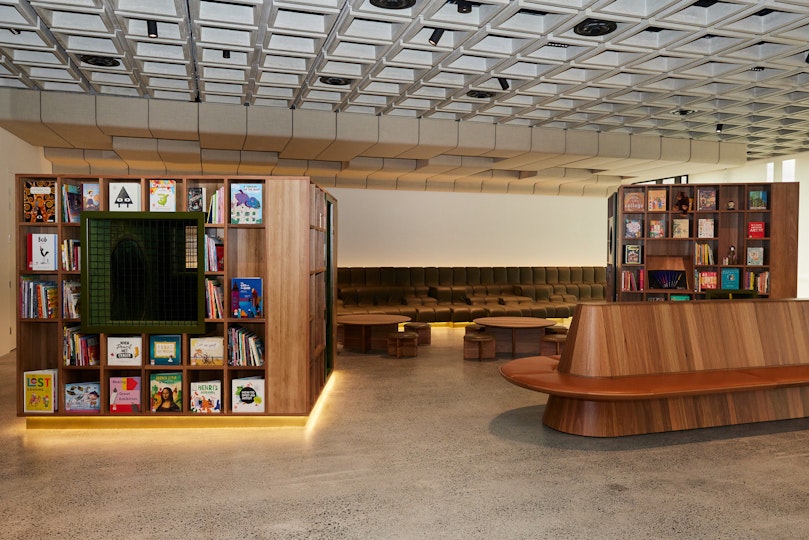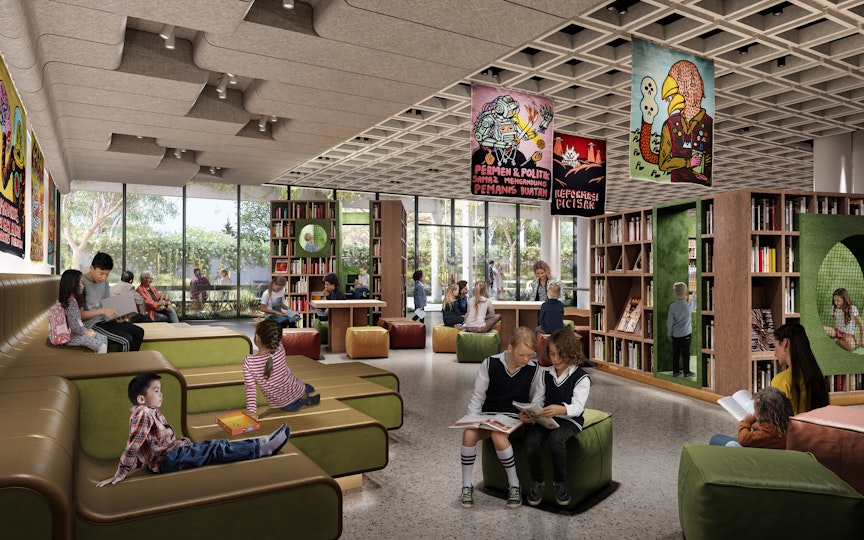 We have some of the country's most outstanding collections of fine art publications, rare books and manuscripts, reflecting the Art Gallery's holdings and the broader history of visual culture in Australia.
Over 100,000 books and 1400 periodical titles are available on open shelves for browsing. One in every five items is in a language other than English and many more are bilingual.
Our research files on Australian art, artists and organisations comprise over a million items, from early exhibition catalogues and pamphlets to diverse formats documenting contemporary art practice.
A new addition is the children's art library, the first of its kind in Australia.
Beautifully designed, these are spaces for both active engagement and exchange and for quiet contemplation and deeper connection – a place to think, to learn, to be inspired, to breathe.
Find us on lower level 3 of the Art Gallery's original building – now known as the South Building – which has been transformed as part of the Sydney Modern Project, creating a new two-building art museum campus.
Opening hours

During our opening celebrations (3–11 December 2022)

Daily 10am – 4pm
Wednesdays until 6.30pm
Find out more

Normal hours from 13 December 2022

Library and archive
Tuesdays–Saturdays 11am – 4pm
Wednesdays until 6.30pm
Closed Mondays and Sundays

Children's art library
Daily 10am – 4pm
Wednesdays until 6.30pm

Holiday closure from 22 December 2022

Reopening 9 January 2023 (children's art library only)
Reopening 10 January 2023 (library and archive)

Using the library and archive

Our library is open to all visitors to the Art Gallery. Reference librarians are available to assist with research and answer enquiries. All resources can only be used onsite, as we are not a lending library. The library has a variety of study areas, including a formal reading room, an archive study room and casual seating.

To use our archival collections, researchers must email library@ag.nsw.gov.au to request a booking at least 24 hours before visiting. Booking requests are subject to confirmation.

If you live outside the Sydney metropolitan area, you can use our online reference service, which will be available again soon.

Children's art library

Colourful, light-filled and welcoming, the children's art library has 'cubby houses' for reading, tables for engaged learning, and a big comfortable lounge for adults to read with kids, and older children to become absorbed in a book.

This is a place for young people and their families to drop by any time we are open, to relax and enjoy a collection especially for them, including books about art and artists, books by artists, and books about making art.

Our growing collections include books in languages other than English and books by First Nations authors and illustrators, as well as books for children living with disability or who have access requirements. A hearing loop is active in these spaces.

There's also a regular program of engaging events and activities.

Note: we're not a lending library, so books and other materials cannot be borrowed.