Yukinori Yanagi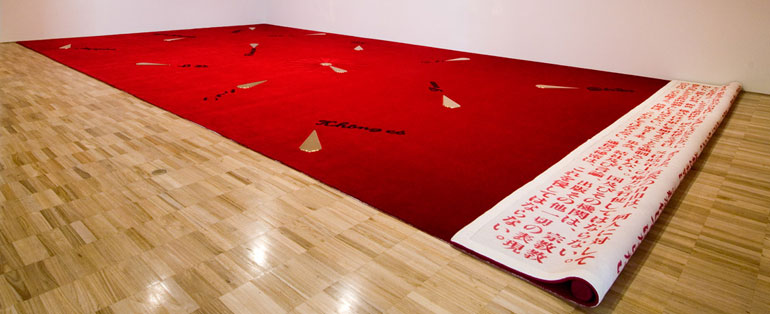 Yukinori Yanagi Chrysanthemum carpet 1994, National Gallery of Australia, Canberra
Leading Japanese contemporary artist Yukinori Yanagi uses national symbols to question the politics and ideology of contemporary Japan.
In this exhibition, Yanagi explores questions of nationalism and cultural identity through two of Japan's best-known national symbols: the chrysanthemum crest, emblem of the imperial family, and the hinomaru, the rising sun of the Japanese flag.
The giant Chrysanthemum carpet and the Hinomaru suite of lithographs are shown with a photographic work of Emperor Hirohito at the end of World War II, making a powerful comment on the emperor system, military aggression and the individual's responsibility for a nation's actions.