Yasumasa Morimura

Seasons of Passion / A Requiem: Mishima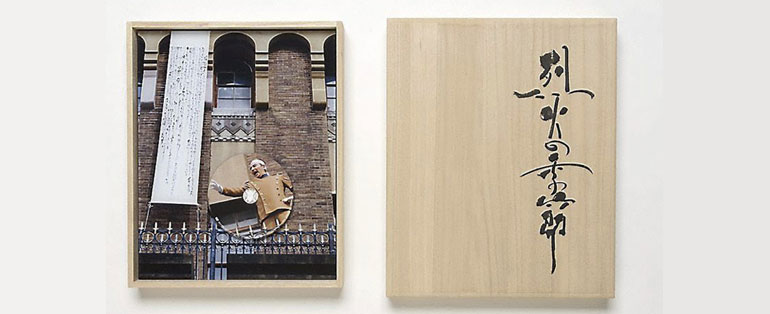 Yasumasa Morimura Seasons of Passion/A Requiem: Mishima 2006, purchased with funds provided by the Photography Collection Benefactors' Program 2007 © the artist
In these photographs and DVD, Yasumasa Morimura recreates memorable postwar incidents as reported through press photography, playing all the roles himself in each restaged event.
Created in 2006, this series harks back to Morimura's earlier 1991 work Slaughter cabinet II. In the DVD Morimura/Mishima delivers an impassioned speech, one based on the writer's pre-suicide diatribe from 1970. The interconnections equates with Morimura's and Mishima's idea of beauty – the clash of two things.
Also included are the first and second editions of Mishima's collaborations with Eikoh Hosoe, and Luke Roberts' performance series 1+1=8.