Wolfgang Laib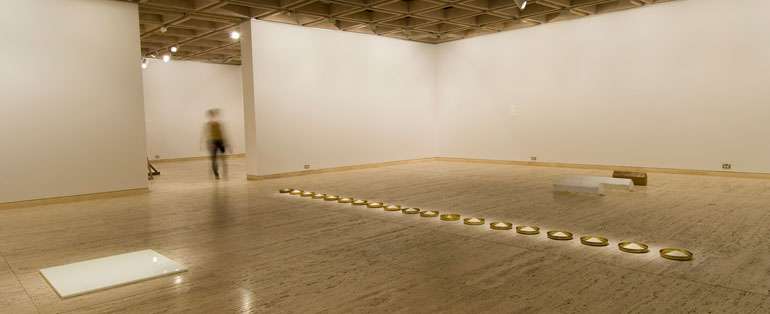 Installation view of Wolfgang Laib's Balnaves sculpture project at the Art Gallery of NSW
German artist Wolfgang Laib is being brought to Sydney for the third Balnaves sculpture project with the assistance of Goethe Institute and ifa Stuttgart.
Laib is faniliar to local audiences from the Biennale of Sydney 1986 and again from the exhibition Spirit and place at the MCA in 2001. He is best known for his magical work with pollen, bees wax and other materials used in a ritual setting.
In this exhibition, visitors experience a glorious pollen work presented as a glowing, fragrant rectangle on the floor of the gallery, by a 4.5 meter high wax ziggurat, a Milkstone, wax houses, rice meals and a flotilla of wax ships that sail above our heads on wooden scaffolds.