Yes yes yes yes

graphics from the 1960s and 1970s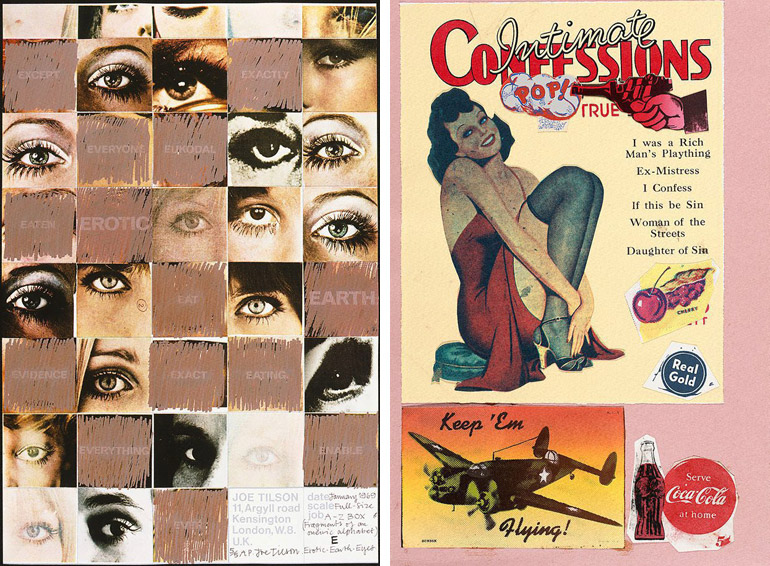 Left to right: Joe Tilson E – Erotic – Earth – Eyes 1969 from the portfolio A-Z Box… fragments of an oneiric alphabet, Art Gallery of New South Wales © Joe Tilson/DACS. Licensed by Copyright Agency, Sydney; Eduardo Paolozzi I was a rich man's plaything from the portfolio Bunk 1972, Art Gallery of New South Wales © Sir Eduardo Paolozzi/DACS. Licensed by Copyright Agency, Sydney
Discover the playful spirit, visual energy and political thrust of graphic art from the 1960s and 1970s.
These decades were an exciting period in art, when advances in printmaking techniques and the ever-increasing power of mass-media provided artists with diverse and innovative ways to communicate their art to a wider audience.
Inspired by the title of a work by Joe Tilson, the phrase 'yes yes yes yes' evokes the democratic spirit and ethos of technical innovation shared by many of these artists and their printers, who sought to distribute 'fine art' imagery more broadly through methods of mechanical reproduction.
The exhibition features works from the Art Gallery of NSW's international collection by renowned artists including Joe Tilson, Eduardo Paolozzi, Sigmar Polke and Gerhard Richter.