Spacemakers and roomshakers

installations from the collection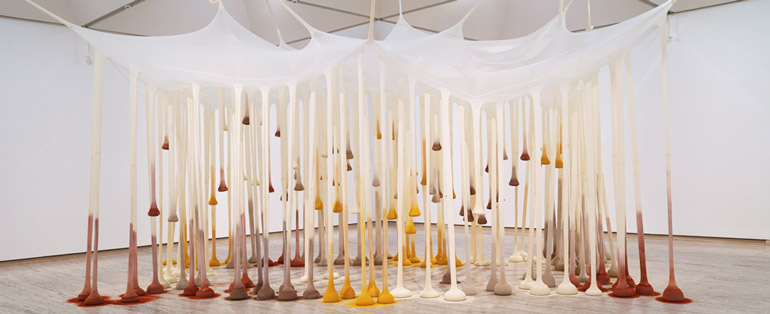 Experience some of the most immersive and expansive artworks in the Gallery's collection.
Employing light, sound, fabric, air, spices, these artworks also use the space of the gallery as a medium to be filled, tested, stretched, altered and above all energised. In the process, they enlist gallery-goers as collaborators, test subjects and 'space explorers' in distinctive sensory worlds.
Featuring works by Phyllida Barlow, Yona Lee, Ernesto Neto, Nike Savvas, Yinka Shonibare, Kathy Temin and Daniel von Sturmer, the exhibition includes favourites that haven't been on display for years such as Neto's Just like drops in time, nothing 2002 and Savvas's Atomic: full of love, full of wonder as well as a specially commissioned site-specific installation by Lee.