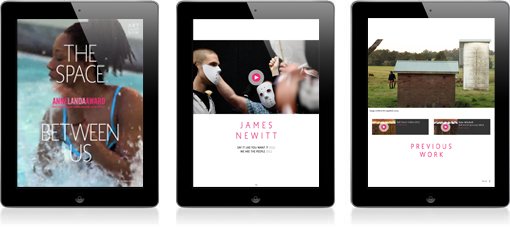 Digital publication
The space between us considers the interrelation of video and performance.
Explore the work of the seven contemporary artists selected for the 2013 Anne Landa Award, through still images, audio, video of performances, excerpts from new and recent artworks, and artist and curator interviews as well as a major essay by Charlotte Day on performance in art and essays on the individual artists by Natasha Bullock, Rebecca Coates, Robyn Davidson, Mark Feary, Jeff Khan, Kathrin Meyer and Mick Wilson.
At the Gallery
Explore the publication on iPads in the exhibition space.
Available for download
Available via an app for iPad for $4.49 on the App Store
Works with all versions of the iPad. An internet connection is needed to access some content.
Content updates
New content will be added during the course of the exhibition. The app will automatically prompt you about these updates.
Feedback and help
To let us know what you think or report a problem, use our website feedback form.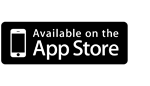 The space between us: Anne Landa Award for video and new media arts 2013 was designed and produced by Branches in association with the Art Gallery of NSW. Branches is an offshoot of The Nest – branchespublishing.com
ISBN 9781741740981 (digipub). iPad is a trademark of Apple Inc, registered in the US and other countries. App Store is a service mark of Apple Inc.