Sidney Nolan

retrospective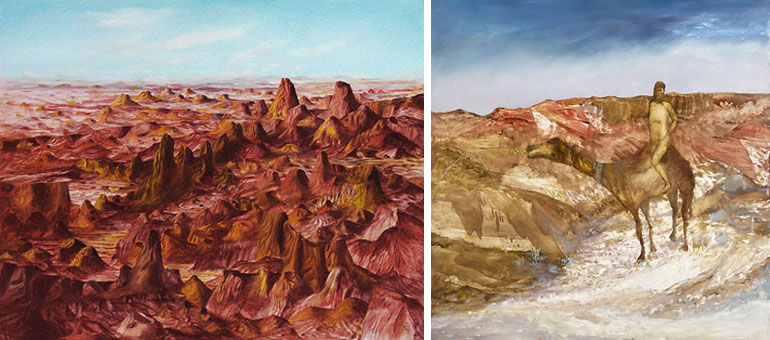 (left to right) Sidney Nolan Burke 1962, gift of Godfrey Phillips International Pty Ltd 1968 and Central Australia 1950, purchased with funds provided by the Nelson Meers Foundation 2004 © The Trustees of the Sidney Nolan Trust
Discover the genius of Sidney Nolan, one of Australia's greatest painters, in this major survey of his celebrated career and extraordinary life.
Nolan transformed our view of the Australian landscape, creating spectacular and original compositions. His work was unpredictable, imaginative and poetic and led him to become our first internationally acclaimed artist.
Consisting of over 100 works, the exhibition includes many of Nolan's finest masterpieces which have become indelible icons of 20th-century Australian art – the famed Ned Kelly works, early St Kilda and Wimmera paintings, the spectacular Riverbend landscape and Burke and Wills leaving Melbourne. It also features magnificent works from private collections which have rarely been seen by the public.
2 Nov 2007 – 3 Feb 2008
$12.00 adult
$9.00 concession
$9.00 member
$33.00 family (2 adults + up to 3 children)
$5.00 student in booked school group

Location:
Major exhibition gallery
Related