Scott Redford

Blood disco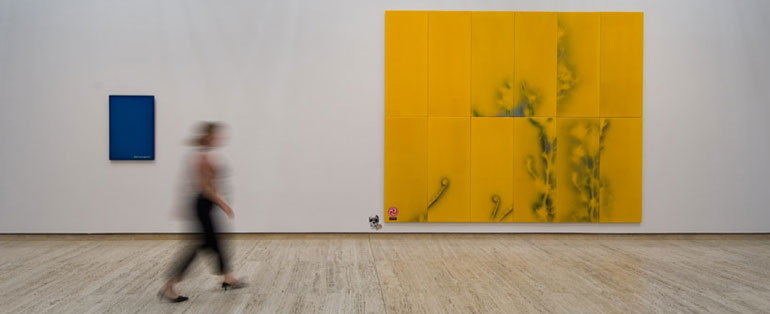 Installation view of Scott Redford's Blood disco
AGNSW Contemporary Project
Scott Redford's project Blood disco comprises seven large surf paintings.
Redford commissioned some of Australia's best surfboard-makers to create works manufactured in a similar way to surfboards.
Dragging art history into popular culture, his 'surf' paintings represent the visual and social culture of the Gold Coast and focus on the dissolve between high and low culture.
AGNSW Contemporary Projects are supported by Andrew Cameron.