Rembrandt and the Dutch golden age

masterpieces from the Rijksmuseum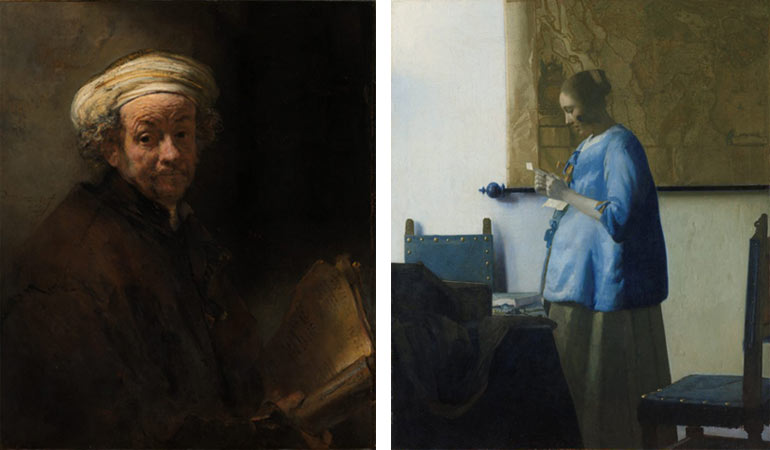 Left to right: Rembrandt Self-portrait as the Apostle Paul 1661, Collection Rijksmuseum, Amsterdam, De Bruijn-van der Leeuw Bequest, Muri, Switzerland and Johannes Vermeer Woman reading a letter 1663, Rijksmuseum, Amsterdam, on loan from the City of Amsterdam (A van der Hoop Bequest)
Outstanding works of art by the great Dutch masters, including Rembrandt and Vermeer, come to Sydney this summer.
This exhibition presents a richly unfolding panorama of Dutch society during the 17th century — an era of unparalleled wealth, power and cultural confidence. During the Dutch golden age, the art of painting flourished like never before. Artists sensitively observed the beauty of the visible world, transforming it, with great skill, into vivid and compelling paintings. Their subjects ranged from intense portraits and dramatic seascapes to tranquil scenes of domestic life and careful studies of fruit and flowers.
Drawn from the Rijksmuseum, the renowned national collection of the Netherlands, Rembrandt and the Dutch golden age includes a rare painting by Johannes Vermeer and a room dedicated to one of the greatest minds in the history of art, Rembrandt van Rijn.
Part of the Sydney International Art Series, bringing the world's most outstanding exhibitions to Australia, exclusively to Sydney.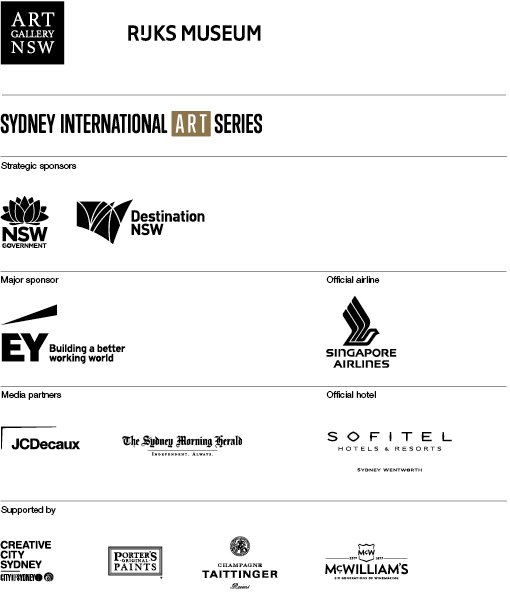 Note: This display includes works that are protected under the Protection of Cultural Objects on Loan Act 2013. More information
11 Nov 2017 – 18 Feb 2018
Rembrandt and the Dutch golden age
Buy tickets now from Qtix
Tickets can be used once, anytime the exhibition is open. You don't specify a date or time when booking.
$24 adult
$21 concession
$18 member
$62 family (2 adults + up to 3 children)
$14 child (12-17 years)
Free for children under 12
A $2 transaction fee applies for online purchases
Also available
$39/$36/$32 multi-visit pass
$7 student (booked school groups)
Sydney International Art Pass
Buy Art Pass now from Qtix
See Pipilotti Rist at MCA as well and save!
$37 adult
$30 concession/member/child
$94 family
Location:
Major exhibition gallery
Related