Tickets, packages and audio
Skip the queue and buy online
Tickets are undated and untimed and can be used once at any date and time during the exhibition period.
Transaction fees may apply online.
Also available at the Gallery when exhibition opens.
Exhibition ticket
$20 adult, $16 concession, $14 member, $10 child (5-17 years), $50 family (2 adults + up to 3 children), free for children under 5
Buy now from Qtix
Season ticket
Visit the exhibition as many times as you like
$30 adult, $24 concession/member/child
Only available at the Gallery when the exhibition opens (not online)
Audio guide
Adults and children versions available for hire
$8 adult, $7 concession/member/child if bought at the Gallery
$5 if bought online with your exhibition ticket from Qtix
Sydney International Art Pass
See both Pop to popism at the Gallery and Chuck Close: prints, process and collaboration at the MCA and save 20%
$32 adult, $24 concession/member/child, $80 family
Also available at the venues when exhibitions open
Buy art pass from Qtix
Education groups
$7 per booked student, $4 audio
Must be booked through Public Programs
Exhibition book
Discover more about the international evolution of pop art in this stunning book from the Gallery shops – on site or online. 328 pages illustrated with over 195 artworks and photos of the artists.
Buy hardcover
Buy softcover
Other merchandise
Join us and save
Become a Gallery member and get the cost of your exhibition ticket off the price of membership – even if you decide to join after you've seen it. Find out more
Pop – the perfect present
Pop to popism exhibition tickets and the Art Pass make great gifts. There are no names on these tickets so even if you're the buyer, you can give them to someone else to use. It's that simple! Gift certificates for dining packages available through MorSul.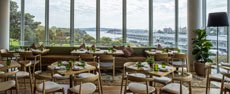 Dining packages
Why not make a date of it? For just $75, get a ticket to the exhibition and indulge in a two-course lunch or dinner with a glass of wine or beer in CHISWICK at the Gallery, our superb new dining venue co-owned by Matt Moran and Peter Sullivan.
Book now through MorSul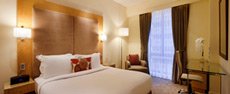 Sofitel so cultural packages
Enjoy a luxurious cultural getaway at our official hotel with exhibition packages from $320 a night.
Book now through Sofitel